Televisions
Here's everything we know about Samsung's 2020 TVs
Samsung has finally shed some light on its 8K and 4K TVs for 2020.
Credit: Samsung
This morning, Samsung shed some serious light on its 2020 TV lineup, including details about its 4K and 8K TV series. While we got a small glimpse of what was coming during CES 2020 in Las Vegas back in January, the announcement filled in a bunch of informational gaps.
If you've been curious about what Samsung's doing in home theater this year or have been thinking about upgrading, read on.
What are Samsung's 2020 TVs?
Right now, you can find a good chunk of Samsung's 2020 TV lineup right on the company's website—but let's break down the full 8K and 4K lineup:
8K models
Q950TS: 65", 75", 85"
Q900TS: 65", 75", 85"
Q800T: 65", 75", 82"
Samsung announced that its 8K TVs will be available in 65 to 85 inches. Right now, only the entry-level 8K model is immediately available (in 65-, 75-, and 82-inch sizes) for $3,499, $4,999, and $6,999 respectively. While that's obviously quite pricy, the 65-inch is honestly priced pretty fairly considering we're only a couple of years into 8K resolution's commercial availability.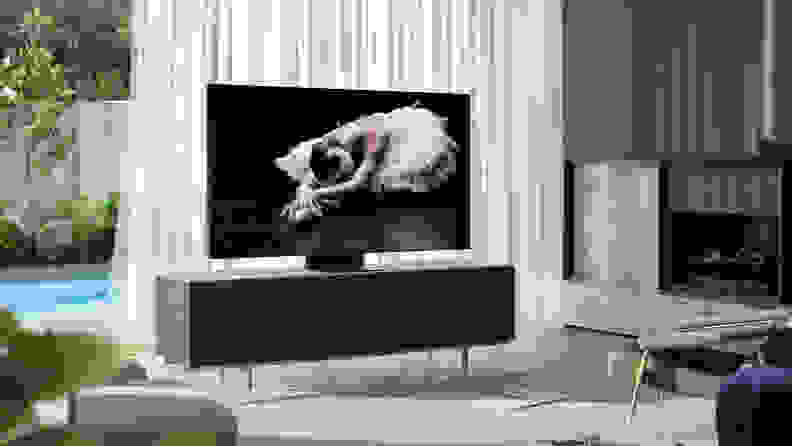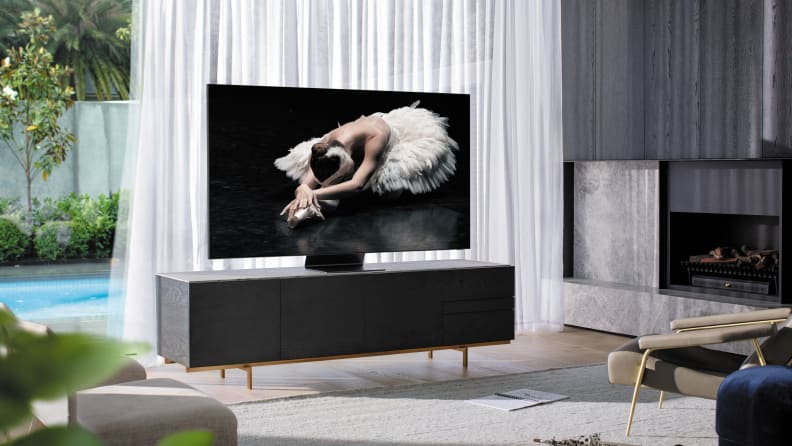 Samsung's morning release detailed that the three 8K TVs would have some feature upgrades that the "lesser" series wouldn't. Namely, you're getting something called Object Tracking Sound+ (OTS+), as well as Local Power Distribution, and—on the flagship Q950TS—a design detail called the "Infinity Screen."
According to the release, this local power distribution is a unique feature of the full-array LED equipped 8K models to add 20% more brightness. Considering Samsung's high-end TVs have been as bright as 2,000 nits or so in the past, this could mean as much as 400 nits more brightness overall. That's like adding an entry-level HDR TV's brightness on top of what you're already getting.
Samsung has added speakers to the front, sides, and backs of the TVs to create a surround sound-like audio experience.
As far as OTS+ goes, Samsung has fitted its 8K TVs with speakers on the front, sides, and even backs of the TVs in order to create an immersive, surround sound-like audio experience right out of the box.
While pricing hasn't been confirmed for the Q900TS or Q950TS models, we do know that they'll also be available in 65-, 75-, and 85-inch sizes, likely for semi-frightening amounts of moolah.
4K models
Q90T: 55", 65", 75", 85"
Q80T: 49", 55", 65", 75", 85"
Q70T: 55", 65", 75", 82", 85"
Q60T: 43", 50", 55", 58", 65", 75", 85"
As you can see, there are a lot more sizes here, though nothing smaller than 40 inches either. Budget-conscious buyers will be happy to know that the entry-level Q60T series is available now starting at $529.99, which is still pretty pricy for a 43-inch TV. However, keep in mind that most of these prices will dip down considerably as we approach the summer and autumn months, so if you're itching for a 2020 Sammy TV, you might want to wait a little bit.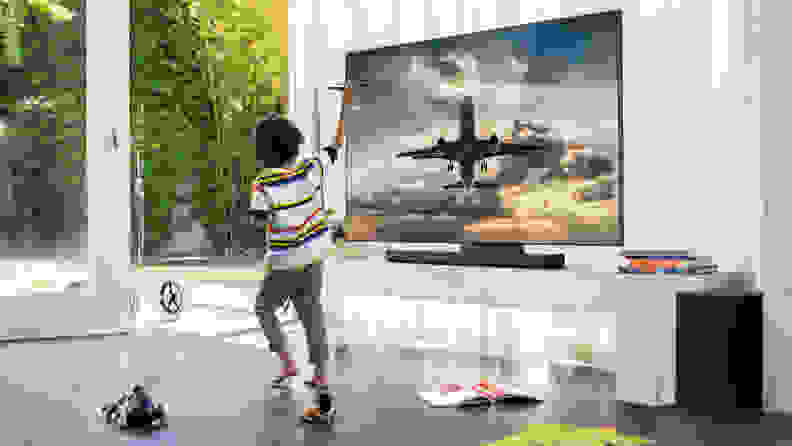 The Q60T, Q70T, Q80T, and Q90T are all available for purchase right now, though not all of their sizes are available just yet. With these TVs, you're obviously getting 4K resolution, as well as a slew of new features (most of which are also available on the 8K models). In fact, except for the entry-level Q60T, all of the announced 4K and 8K models have a core set of cool-sounding features:
Samsung Health
Multi-View
Bixby, Alexa, and Google Assistant support
Enhanced TV Plus experience
Adaptive Sound / Adaptive Sound+
Real Game Enhancer+
Active Voice Amplifier
Ambient Mode+
Adaptive Picture
Samsung Symphony soundbar functionality
Object Tracking Sound
The 8K models feature improved versions of some of these features, and quite a few of them aren't available on the Q60T, but for the most part it looks like Samsung's major software upgrades include a bunch of ways to enhance the audio and gaming experience, and ease-of-use upgrades like Samsung Health and Bixby et al.
Of specific interest to gamers, "Real Game Enhancer+" is Samsung's terminology for variable refresh rate.
Of specific interest to gamers is "Real Game Enhancer+," which is Samsung's marketing jargon for variable refresh rate tech. In short, this technology allows the TV to adaptively select from refresh rates in order to optimize its presentation (and specifically its motion) during video games. According to the press release, Multi-View is also a bonus for gamers, allowing them to snap YouTube walkthroughs or Twitch streams to the screen while continuing to play their own game.
---
If you were hoping for 1080p resolution models, 2005 called and... well anyway, it's likely that Samsung will have a few more models than what's been announced here, but the core 4K/8K lineup is at least finally confirmed, and they sound like fairly robust, consumer-facing TV sets. Granted, they're also fairly expensive, but generally Samsung aims to make the price worth it via rapt attention to the details of design and software.
Stay tuned to Reviewed for hands-on, lab-tested reviews of these models throughout the year. Of course, if you'd rather buy something sooner, there's still a ton of great and increasingly affordable 2019 TVs on the market: check out our roundup of the best TVs right now.