Televisions
Samsung's Smart Hub: Will it Bury your Cable Box?
Samsung has some lofty expectations for its new Smart Hub.
Credit:
Samsung is kicking off CES with an exhibition of its refreshed smart TV platform, still called the Smart Hub. The platform's updates integrate broadcast content, new "recommendation" features, and even some social media capabilities. Users will also benefit from upgraded hardware. The new-for-2013 Smart Hub is shaping up to be a giant leap forward in terms of how we access broadcast content. Based on what we saw at one of Samsung's events, consumers will never want to use the clunky media guides on their cable boxes ever, ever again.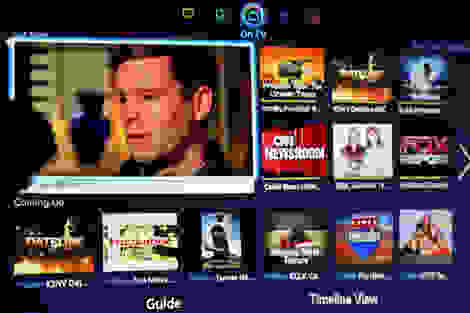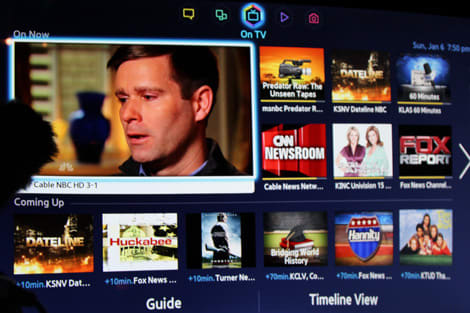 Samsung's new interface displays sleek thumbnail images that represent available cable content. It's a genuinely attractive display. For example, the image above shows that NBC is the channel you're currently watching—this image plays in real time. To the right of this "screen," the Smart Hub shows thumbnail images of other programs that are airing at the same time. Lastly, the interface also indicates what programs will air 10 and 70 minutes later. What if you have no idea what you want to watch? Sometimes we sit down to watch TV—we're bored, we're tired, we just want to sit—but we have no idea what's on, and Samsung knows that. They are therefore introducing a feature called S Recommendation.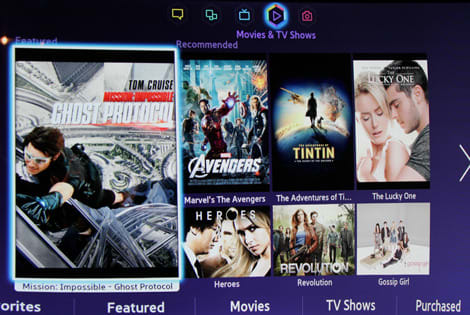 S Recommendation will suggest movies and TV shows based on your viewing history. If you watch nothing but Tom Cruise films, S Recommendation will probably propose Top Gun or Mission Impossible, so long as said movies are available through your video-on-demand service. S Recommendation can be activated via voice too, so you can simply say, "What's on TV today?" and your TV will start suggesting.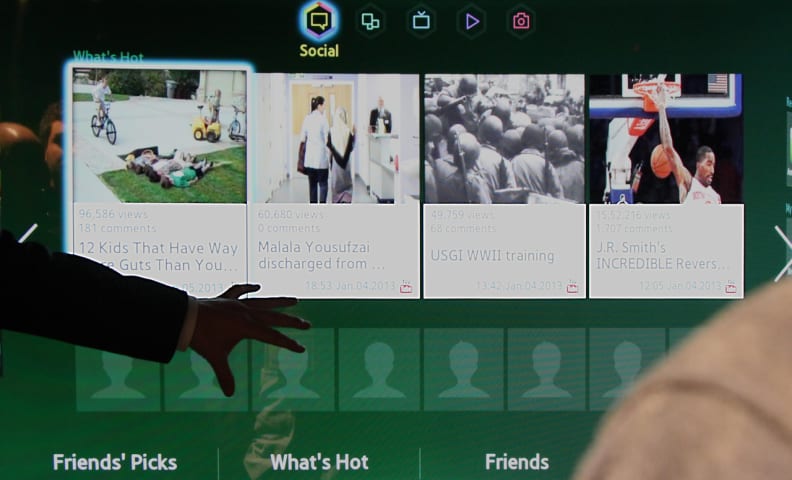 Another way that Samsung enables users to find content is by better integrating social media. In our experience, Facebook has been poorly implemented on every smart TV: There is no good way to post status updates, check your news feed, or comment on a friend's status. Rather than fumbling around with components that are better suited to computers, smartphones, and tablets, Samsung is using Facebook as a content recommendation tool. That way, if you're logged in, movies, TV shows, and YouTube videos that your friends "like" will show up on your TV in the form of recommended content. The upgraded Smart Hub comes with much smoother performance, too. Samsung put a 1.3 Ghz quad-core processor and 4 GB of RAM in its new smart TVs, plus an upgraded graphics processing unit that helps apps run better. That's all fine and dandy if you buy a 2013 Samsung smart TV, but what if you bought the latest and greatest from 2012? Your old TV won't get an update to the new Smart Hub, but never fear—that's where the Evolution Kit comes in.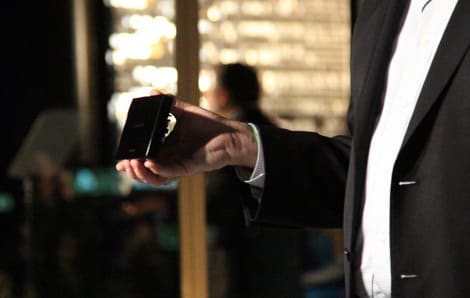 The Evolution Kit is an upgrade you can purchase for your 2012 Samsung smart TV, and it can be installed on the TV's backside. This kit will bump up your TV's processing power to the aforementioned specs, plus it will grant you access to the new Smart Hub. On top of these features, Samsung has upgraded its Smart Touch Remote to better interface with the new Smart Hub. Sliding your thumb across the touchpad section of this remote will cycle through content on the screen. Sliding your finger across either the top or bottom line on the touchpad will go to another screen (Social, Apps, On TV, Movies & TV Shows, and Photos). In our short playtime with this remote, we noticed it felt much more responsive than the previous version.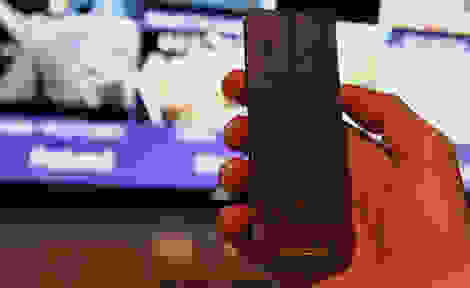 Samsung definitely showed off some promising technology at CES. The Korean giant is promising to revolutionize the way we interface with television content—is that even possible? From what we've seen so far, Samsung is on to something. Once we get one of these new smart TV models to thoroughly test, we'll have a definitive stance. Specs for Samsung's new TVs can be found here and here.