Televisions
Should you buy a TV at Costco or BJ's? Here's what you need to know
It might be time to take your membership to the next level
Shopping at a membership-based retailer—like Costco or BJ's—isn't just a great idea if you love stockpiling giant barrels of snacks. It can also be a great way to score a really good deal on your next TV.
However, just as there are many things to keep in mind before buying a TV in general, there are some important factors that go into deciding whether or not to buy a TV at Costco or BJ's. Here's what you need to know.
Is the cost of membership worth it?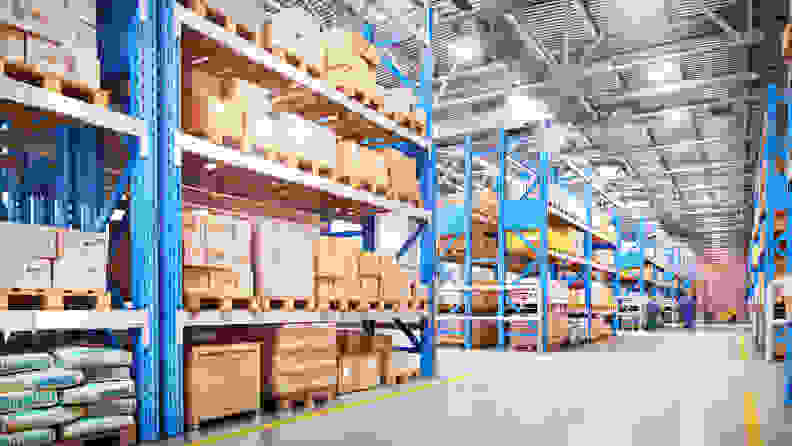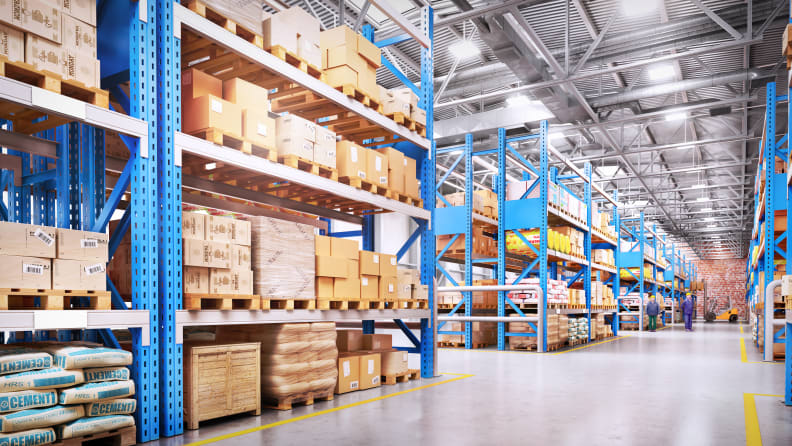 If you're already a member at a place like Costco or BJ's, this one doesn't apply as much, but if you're not, the discounts on bigger ticket items like washing machines or TVs might be enough to tempt you into joining (since the 50-roll toilet paper palettes apparently haven't).
A basic Costco membership runs somewhere in the ballpark of $60 a year, while a BJ's "Inner Circle" membership is around $55. This boils down to about $5 a month, which is honestly pretty cheap. Admittedly, if you don't have easy access to one of those locations, it's not super tempting, but otherwise it seems like a solid deal.
Membership at Costco or BJ's boils down to about $5 a month.
The crux of the matter is that buying items with membership discounts is generally cheaper than buying from retailers, and—most of the time—also cheaper than buying online. That doesn't mean members should buy everything from Costco or BJ's, but the memberships ought to pay for themselves if you shop often enough.
Oh, and don't forget about all the hidden benefits of a Costco membership.
Am I actually saving money?
Figuring out whether the TVs on sale at Costco or BJ's are actually cheaper than at other retailers took some digging, but thankfully, one of my office mates is a member at both Costco and BJ's and I was able to do some comparisons.
And honestly, at first glance, it doesn't look like you're saving much money at all.
On its website, Costco currently has the 55-inch Samsung QN55Q7F (a 2017 model) available for $1,499.97—though it's listed as the "QN55Q75FM," it's the same TV as the non-Costco model, the QN55Q7F.
At first glance, it doesn't look like you're saving much money at all.
Amazon has that TV available for $1,499.97 as well, and (if you're an Amazon Prime member), you'll get free shipping in both locations. It looks like the only real difference is that Costco throws in $50 in Google Play credit.
From a technical standpoint, these TVs are exactly the same—their performance, features, and design are identical, but with one, you get a $50 Google Play credit. In this case, it's worth it to pick the TV up from (or have it shipped from) Costco.
However, BJ's has the Samsung UN55MU800D—also known as the Samsung UN55MU8000—available to members for $679 (note: an online BJ's membership costs an extra $10 a year).
In this case, buying it at BJ's is a way, way better deal.
That same TV is on Amazon for $997, over $300 more, so in this case buying it at BJ's is a way, way better deal. It pays for the membership cost multiple times over.
It's safe to say that while not every TV available at your club of choice is going to necessarily be a better deal than what you'll find at a retailer or on Amazon, every now and then you'll probably get a pretty rad discount. You just have to do some comparison.
Are the TVs the same?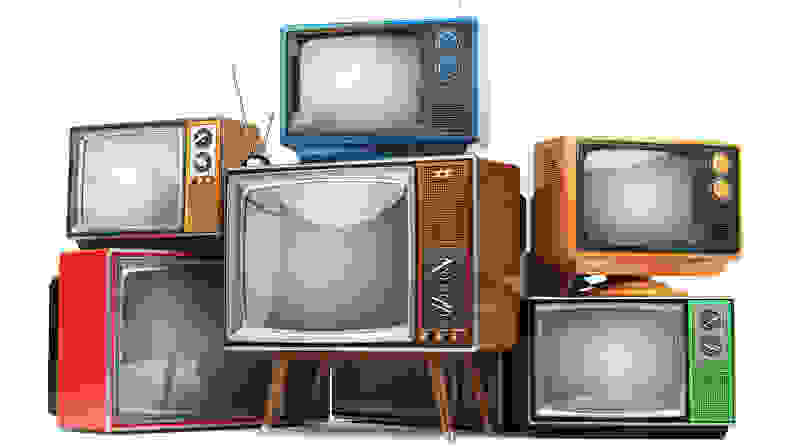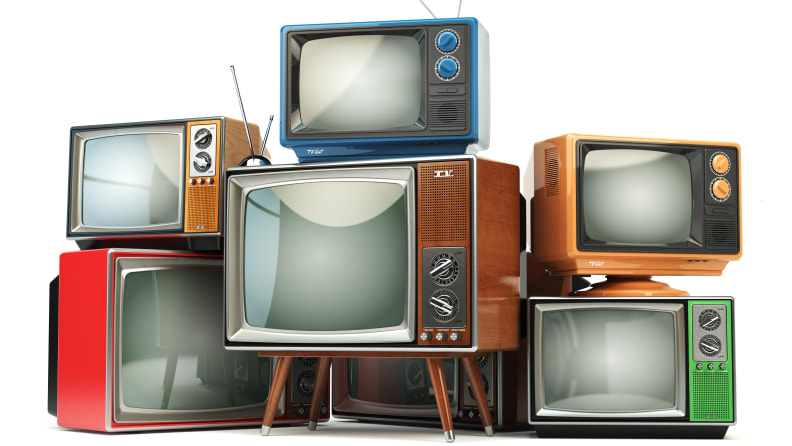 You probably noticed that TVs available at Costco or BJ's tend to have slightly different model names: the Samsung QN55Q7F variant at Costco is called the Samsung QN55Q75FM, while the Samsung UN55MU8000 at BJ's is called the UN55MU800D.
This happens at Wal-Mart and Best Buy, too, with every brand from TCL to Vizio. Especially around the holidays, you'll see lots of retailer-specific and seasonal variants popping up.
Fortunately, in almost every case, the TVs are identical—the name difference is basically cosmetic. However, sometimes there are differences. We've seen "variant" models that have different tabletop stand styles, or that come with or without a voice-enabled remote.
Especially around the holidays, you'll see lots of retailer-specific and seasonal variants popping up.
And to be honest, every now and again a core spec will be different between a base model and its variant—something like a higher or lower refresh rate, which can affect motion performance for some types of content.
Your best bet for spotting these differences are to read professional reviews, as well as reviews on the retailer's websites. While it's kind of impossible for reviewers to elucidate the difference between every base and variant TV on the market, in-the-know AV geeks can usually parse the specs on their own, and the differences are usually so miniscule that the average consumer won't notice anyway.
Are there other advantages?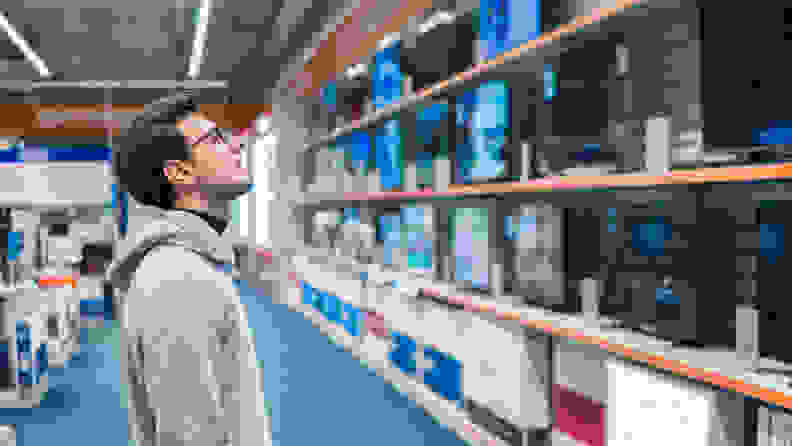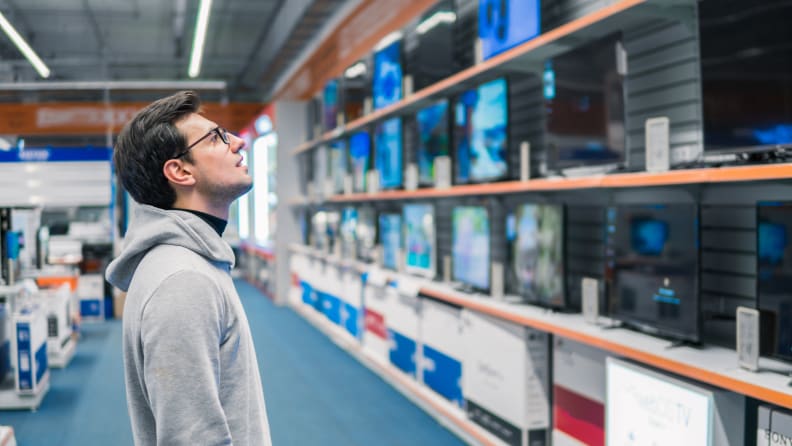 Besides price? You bet. Generally, retail club memberships at places like Costco and BJ's can carry other benefits, such as:
Longer manufacturer warranty, or supplemented warranties
Free delivery or free installation (or both)
Free technical support
Extended return policies
For example, take the Samsung QN55Q7F cited above. Buying it from Costco may not actually be much cheaper on paper ($50 Google Play credit, huzzah?), but Costco also throws in an extra year of warranty.
Plus, for this TV specifically you can get a three-year SquareTrade warranty for free—kind of. The warranty costs $100, but Costco knocks $100 off the TV's price when you buy it. Not too shabby.
These advantages will vary depending on what you're buying and where you're buying it from.
Obviously, these advantages will vary depending on what you're buying and where you're buying it from. For this TV, Amazon is selling it on behalf of Walts TV, an AV dealer based out of Arizona.
This means you're still beholden to Amazon's return policy (30 days), compared to Costco's 90 day return policy. And if you want information on Walts TV's warranty, you have to reach out to them directly.
Considering Walts has been dealing TVs since 1957, I'm guessing they provide great customer service, but with clubs you can at least learn the general return and warranty benefits available to members across specific product categories. This is another situation where you'll have to do a little homework.
So, should I buy a TV from Costco or BJ's?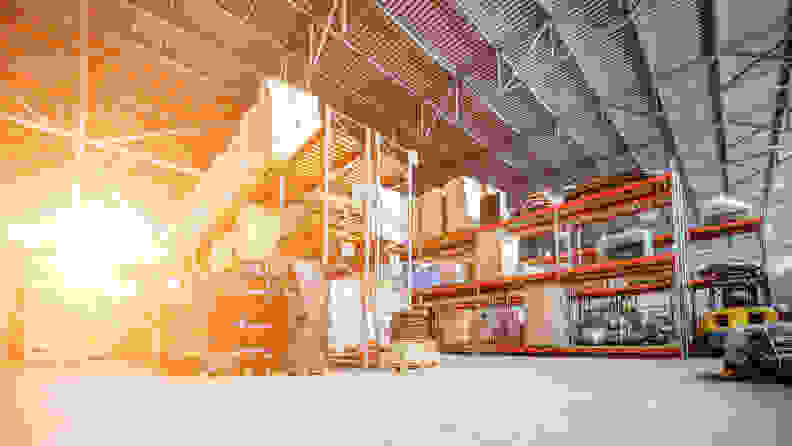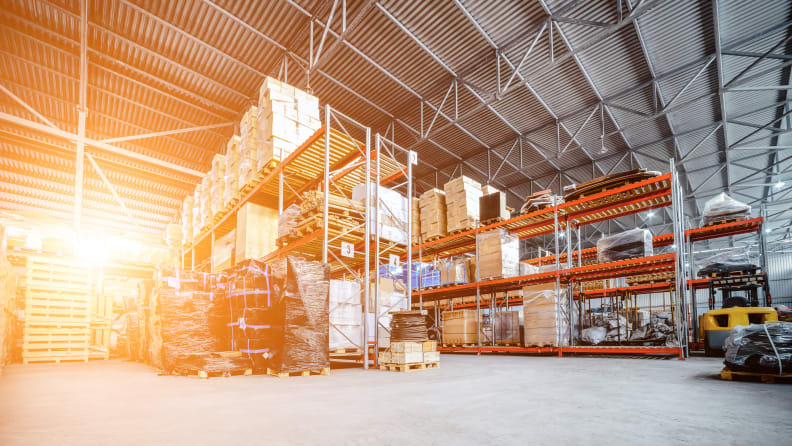 There are definitely pros and cons to buying from a club versus buying from the larger realm of online and brick-and-mortar retailers, and it won't always be better to buy from your club, but from what I can tell the answer is: Yes, if they have the TV you want.
Set-in-stone aspects like technical support, extended warranties, and longer return policies are great to have, and if you can find a major discount like I did at BJ's for the Samsung UN55MU8000/MU800D, that's even better. I think BJ's was even offering "white glove installation"—heck yeah. Also, picking up the TV yourself means if it's damaged on the way to your house, you can at least blame everyone else in the car.
The one downside is that there isn't as much selection.
One of the only downsides—and it's kind of a big one—is that there isn't as much selection. If you're shopping for a very specific TV or a very specific combination of specs and size within a specific price range, it'll be hard enough to find your "unicorn" without also expecting to find it at your club.
(And, psst, all this rigmarole about warranties and tech support may not matter to you at all if you're just buying a 32-inch beater for a dorm room or garage. Go nuts.)
At the end of the day, however, buying a TV from Costco or BJ's seems like one of the best options if you're hunting for a price discount, better customer support, free installation options, or all three.