Televisions
Sling TV Review
Cord cutters rejoice: the outrageous fortune of Sling TV is here.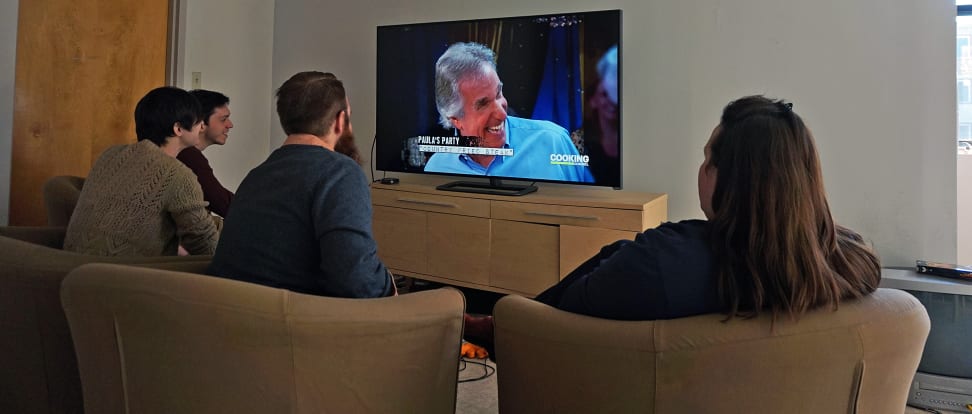 Credit:
Cord cutters have had a great couple of years. With Netflix, Hulu, Amazon Prime Streaming, and the advent of over-the-air HDTV broadcasts, it's never been easier to enjoy all that cable TV has to offer without, you know, the cable.
But despite having access to more content than ever, cord-cutters–or in Dish's parlance, "cord-nevers"—have still had to make sacrifices. Dish's new service—Sling TV—is designed to change that.
What is Sling TV? Essentially, it's Netflix for live broadcasts of popular channels you can't get with just an antenna. CNN, TNT, Disney, Adult Swim, TBS, ESPN, ESPN 2, Food Network, Travel Channel, HGTV, etc. all provided live for $20 per month to basically any smart device you already own—no contract, installers, or extra equipment required.
Sling TV seems like the perfect addendum if you're satisfied with content from Netflix and Hulu, but have been struggling to find a way to stay connected to live sporting events. Though there are some definite snags, it's the kind of service cord cutters have been waiting for.
After using Sling TV for a couple of days, we only have one question: Is this the end of cable?
Update: As of 3/3/2015, Sling TV's "Core Package" ($20/month) now gives users access to AMC, IFC, ABC Family, El Rey, and Galavision, as well as WatchESPN and ESPN On Demand content.
Including the three additional add-on packs—Sports Extra, Kids Extra, and News & Info Extra—for $5 each, Sling TV has also announced a fourth add-on, Hollywood Extra, which gives users services from EPIX, EPIX2, EPIX3, EPIX Drive-In, and Sundance TV.
Sling TV has also announced that VOD content for AMC/IFC will be made available soon.
How It Works
If you can already access any existing streaming apps, you can probably already access Sling TV.
Even if you're new to the streaming TV game, it's very likely you have at least one device that can already access Sling TV. Android, iOS, Amazon Fire TV, the Amazon Fire TV Stick, Google's Nexus Player, Xbox One, Roku devices, Roku TVs, select Samsung and LG Smart TVs, not to mention Macs and PCs are all compatible. Basically, if you can get Netflix now, it's pretty likely you can get Sling TV, too.
Basically, if you can get Netflix it's pretty likely you can get Sling TV, too.
Because it's an "over-the-top" service, Sling TV merely runs over the internet connection you've already got, with an app that is simple and well-suited no matter what device you're using. We set up Sling TV on everything from a 4K TV, a Roku 3, an iPhone 5c, and a Nexus tablet; the app was automatically tailored to work with each setup, no fuss required.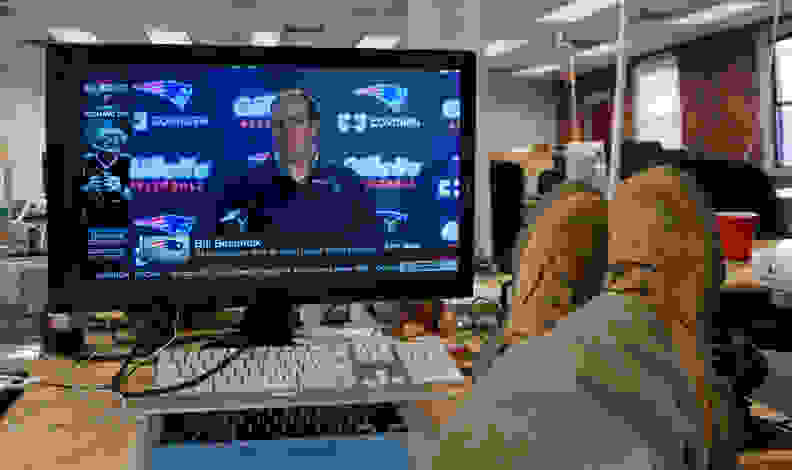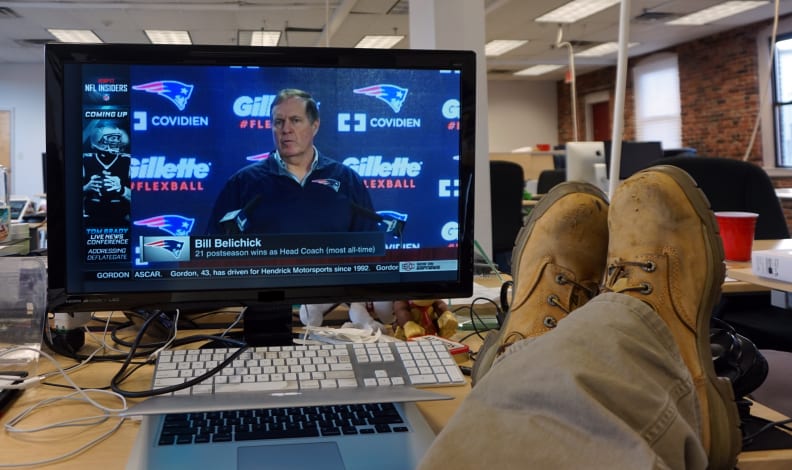 The first time I accessed Sling TV I used a Roku 3 with my office monitor and was watching ESPN, live, in a matter of moments. With the Roku I was able to use the included remote to swap channels, but when using a phone or tablet it was just as easy to navigate via the touchscreen.
Once you're set up, Sling TV is as easy to use as any other TV service. You can swap between live channels, pull up a channel guide, and even—with some channels, anyway—go back in time to watch previously aired programs. It might not be the full suite of cable channels, but the feeling's inescapable: this is just how TV should work.
What It's Like
You had me at ESPN.
Sling TV is surprisingly easy to use once you're signed in, online, and set up. I've been surfing live TV channels for the last couple days and the interface is responsive, fast, and intuitive enough that anybody should be able to learn it.
The channel selection seems as suitable for parents with children as for 20-something cord-nevers.
Of course, that doesn't mean much if the channels being offered aren't your cup of tea. The baseline Sling TV service includes ESPN, ESPN 2, Food Network, HGTV, Travel Channel, TNT, TBS, Cartoon Network, Adult Swim, ABC Family, and Disney Channel for $20 per month.
You can also add genre packs—including channels like DIY Network, Cooking Channel, HLN, Bloomberg, Disney Junior, Disney XD, Boomerang, Babytv, and ducktv—for an extra $5 a month.
The base service is supposedly targeting "Millenials," while the genre packs seems targeted more towards parents with children as much as 20-something cord-nevers. The current packs include a "Kids" option and a "News and Info" option.
With Sling TV, you can download the app to your smartphone and check out ESPN while you wait in line for coffee—that kind of live TV access is where this service really shines.
We can't blame Sling TV for taking this "catch-all" approach to channel selection; while it's not the gold standard of a la carte channel selection that cord-cutters have dreamt of, it covers enough bases that the target demographic should be happy. Combine that with an HDTV antenna and you've got a pretty healthy selection of channels.
And the highlight channels are immediately apparent: ESPN and ESPN 2. The existing structure of cable TV has, to this point, prevented live sports channels like ESPN from moving online-only. This leaves a massive gap in the content ecosystem, as live sports events are one of the few appointment viewing shows left. And considering plenty of people would probably pay $20 a month for just ESPN, the value is obvious.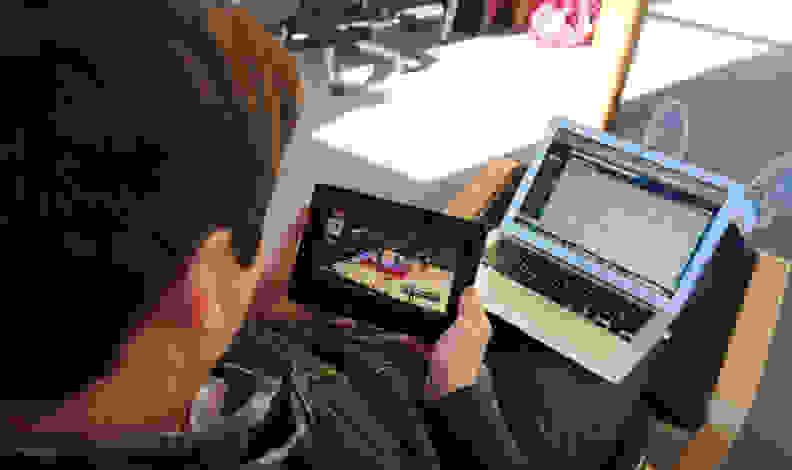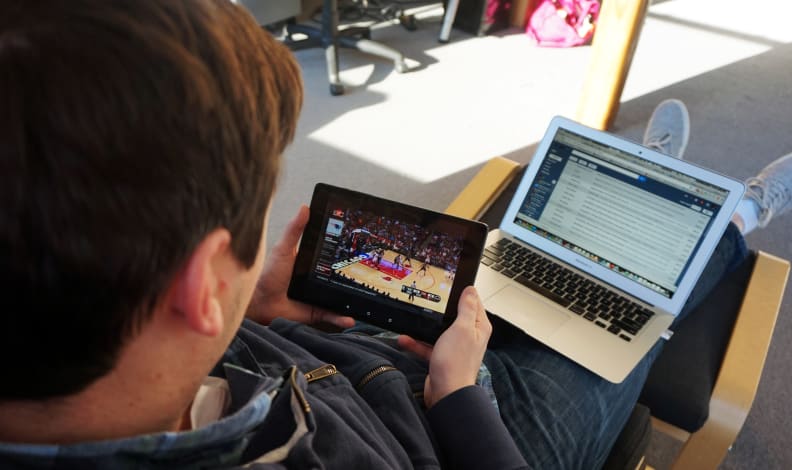 There are drawbacks, of course. You still have to sit through commercials, and obviously you're still at the mercy of the program time-table—one of the chief complaints about traditional cable. There is a DVR function, but unfortunately it doesn't work with some channels such as ESPN.
You can also only watch on one device at a time. It's possible Sling TV will add a multi-device option (for a fee) down the road, but in the meantime this will prevent you from sharing an account with multiple people. Just keep in mind that if you're checking out Bloomberg at the office, you might be kicking your kid off of the Disney channel at home.
Features & Quality
VOD and free movies, but nothing to write home about.
When it comes to streaming movies, Netflix is on top for a reason. Sling TV's biggest, brightest content offering is its live TV broadcasts, but the service includes a video-on-demand/free movie streaming option, too. It's basically a free service on top of the 20 channels, so we can't complain.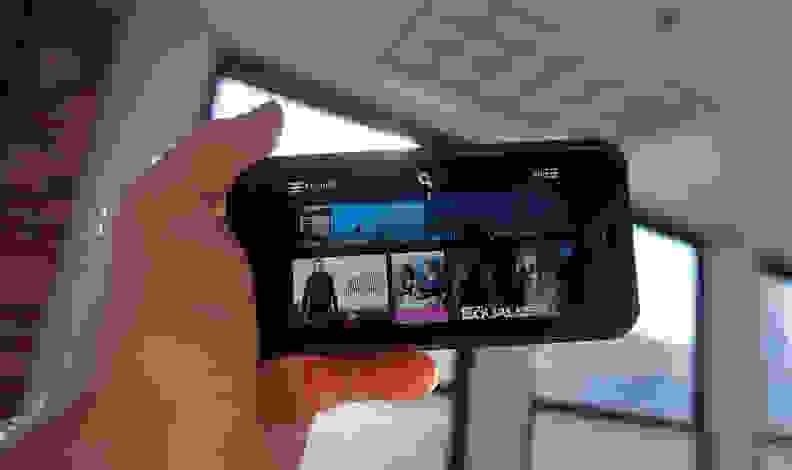 Most of the existing free movies are Hindi films from BIGFlix, so the monthly subscription for Sling TV isn't going towards them at all. If you want to watch Liam Neeson's A Walk Among The Tombstones, however, it's $3.99 for an SD rental, or $4.99 for an HD rental.
These prices aren't bad—that's actually a dollar cheaper than the same Liam Neesons film on Amazon Instant—but they're not exactly a selling point, either.
Overall, the pay-per-view selection is decent, and you can even filter movies by genre (like "Action & Adventure"), by HD only, by Rotten Tomatoes meta-score, or by MPAA rating—similar to how you would with cable.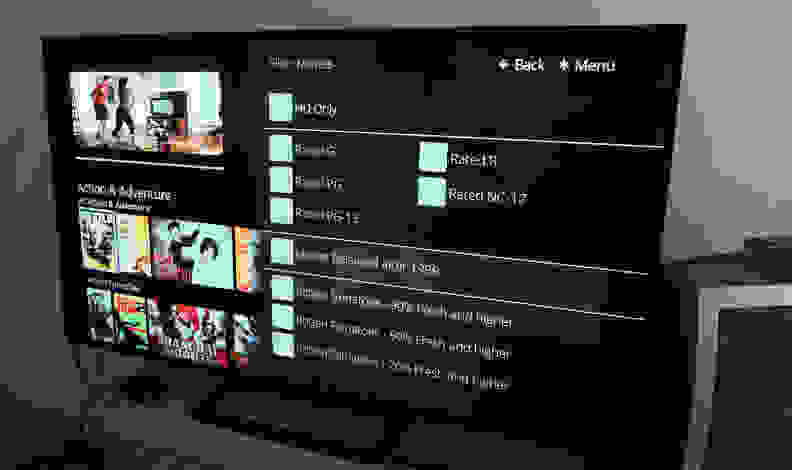 One place where Sling TV could stand to improve a bit is in terms of audio quality during streaming movies. I watched the same segments of Lilo & Stitch back-to-back on Netflix and on Sling TV on the 65-inch Vizio P Series, a 4K TV. While the Netflix and Sling TV segments looked visually identical—a nod in favor of the latter—the consistency of the audio was a little dodgy while watching on Sling TV, with mild popping and sound dropping out every now and then. The movie was still very watchable, but the experience felt more polished on Netflix.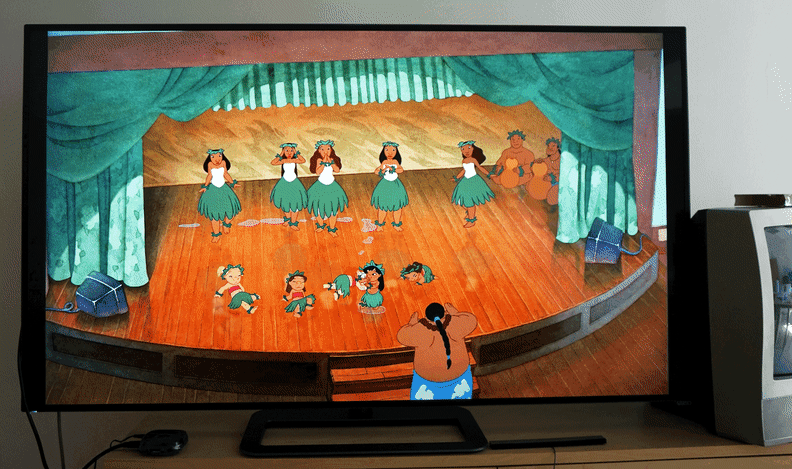 Sling TV's best feature is probably that—as long as it's connected to WiFi—you can surf backwards in time, restarting programs or even checking things that have already aired. It's like a universal DVR, recording all channels, all the time. Unfortunately as of right now this functionality is only available on a handful of channels: HGTV, Food Network, Travel Channel, Bloomberg, DIY Network, Cooking Channel, and the duck/babyTV kids' channels.
According to Sling, the company will continue to update its VOD content offering over the course of the year, and will soon add premium YouTube content from Maker Studios.
The Verdict
A perfect way to cut the cord and cut costs, without entirely cutting certain channels.
After spending time with it, Sling TV feels like an inevitability. Given the general frustration with the quality of service provided by cable TV, it was only a matter of time before someone (legally) provided live TV over the internet, extending that functionality to the litany of smart devices you already own.
Netflix and Hulu have proven the over-the-top content model can work, but Sling TV fills the all-important live broadcast gap, offering a broad-enough range of channels to satisfy current cable subscribers looking to cut costs without losing broadcast staples like ESPN or CNN.
Even if you add the additional channel packs, you're still paying less or equal the cost of a traditional cable package, with the added benefit that you can watch on your mobile and PC devices. You're losing out on a physical DVR—and you still need internet access, of course–but with the ability to look back through broadcasts from previous days, it's a small sacrifice to make.
Sling TV fills the live broadcast gap left by current providers like Netflix and Hulu Plus, and offers a broad-enough range of channels to satisfy current cable subscribers looking to cut costs.
The only other hang-up we had was with picture quality. Like Netflix, the quality is not quite what it would be with a hard-wired cable connection on a full-sized TV, but things look crisp on tablets and smartphones. Of course, the allure of broadcast is not necessarily a high-end image—it's content—and Sling TV fills that niche wonderfully.
Sling TV is far from perfect, of course, and priced just high enough that it's not a no-brainer. But the existing cable structure is so broken that Sling TV doesn't have to be perfect to appeal to wide swaths of the market. Though Dish has made plenty of noise about Sling TV not competing directly with cable, this should satisfy tons of frustrated cable customers as well as current cord-cutters.
This might not be the end of cable—certainly not while so many of those companies also provide internet access—but it's a new player in a game that frequently seems like solitaire.
Want to check it out for yourself? Sling TV will become available to consumers for a one-week free trial (invite only) tomorrow, January 27th. Other users will be able to pre-register at Sling.com.