Televisions
Sorry, America: Hollywood Doesn't Love You Anymore
How Chinese moviegoers, not Americans, are shaping the summer movie slate.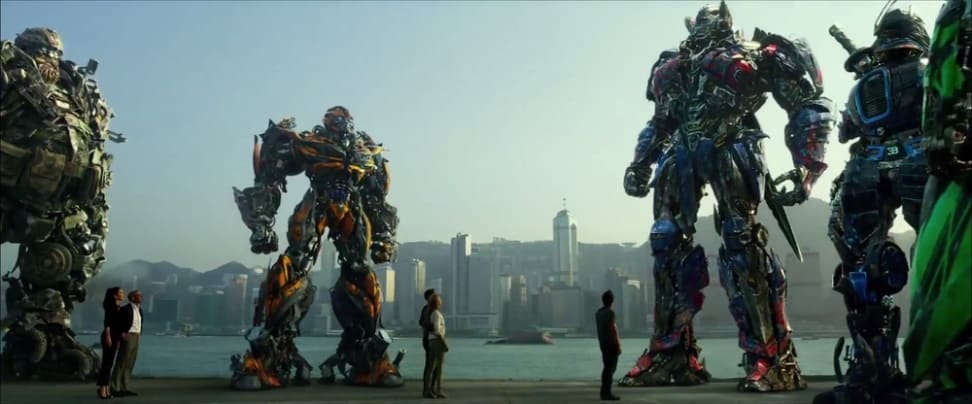 Credit:
The final summer box office results are in, and they spell bad news for North American movie theaters.
Overall, business tumbled 14.7 percent from last year, when box offices tallied a record $4.75 billion, according to figures supplied by media research company Rentrak. The summer of 2014 is the first since 2001 that no movie crested the $300 million mark domestically—over the last decade, there have usually been two or three each summer. And that's despite a steep rise in average ticket prices, meaning actual attendance was even worse.
The film industry had its worst summer in North America since 1997.
But while your neighborhood theater owner might be sweating, Hollywood studios have less to worry about. These numbers simply don't tell the whole story about what's happening to the industry.
Two decades ago, North American box office grosses accounted for roughly half of the average Hollywood blockbuster's theatrical income. But as screens have multiplied in countries like Russia and China, summer hits have begun to generate as much as 60 to 70 percent of their grosses overseas.
Chinese ticket sales for the fourth installment of the Transformers franchise actually exceeded those generated in the U.S. So which of these audiences really matters when it comes to funding the next $200 million-plus summer blockbuster?
To be sure, this isn't a call to pull the plug on American movie theaters. As always, there are some important details to consider.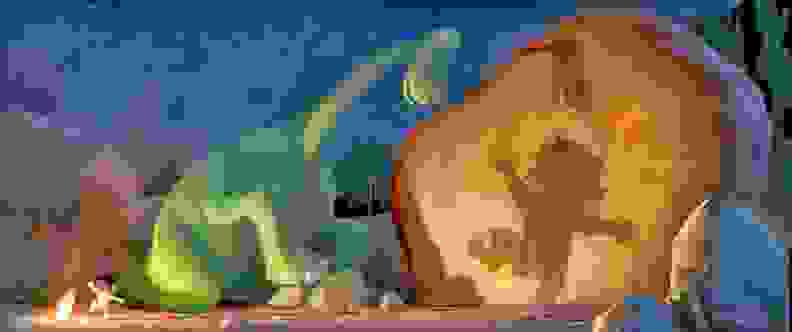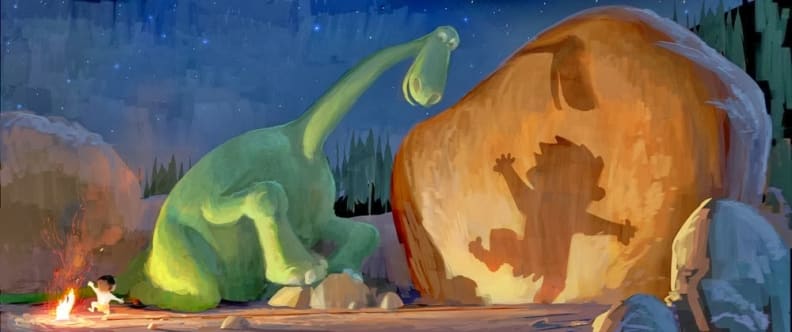 "There were several films that were supposed to be released this summer that were postponed to 2015," said Scott Mendelson, box office analyst for Forbes.com. "Pixar's The Good Dinosaur was supposed to open in May, and Fast and Furious 7 was going to open in July."
If these movies had opened as planned, it's conceivable they might have added a few hundred million dollars to the summer total. That's not enough to make up for the $675 million deficit from last year, but it might have been enough to quell some of the current industry hand-wringing.
Mendelson also points out that "although there weren't a lot of super-mega-blockbusters, there were no mega-budget films that crapped out—no Battleship, no Lone Ranger. There was a lot of smart budgeting going on this year." Translation: The hits may not have been as profitable, but the bombs didn't lose as much money.
But at the end of the day, the studios probably don't care much anyway.
---
Why Foreign Box Office Matters
When the original Transformers opened in 2007, it was an immediate hit. Predictably, it went on to spawn two $200 million sequels that each grossed around $1 billion worldwide. But while interest in a third sequel was dangerously low in America, Paramount still greenlighted the $210 million Transformers: Age of Extinction.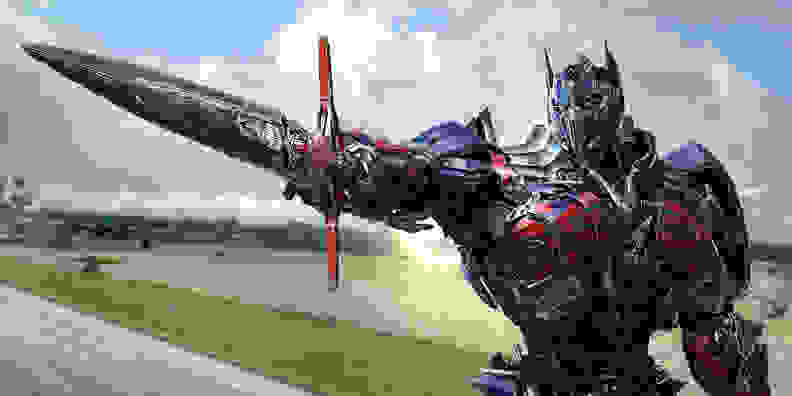 Why? Because the foreign box office take had doubled from the first film to the third, and the Chinese market in particular couldn't get enough of these shape-shifting space bots.
As Kim Masters explained in The Hollywood Reporter, the studio essentially brought in the Chinese government as a co-producer on the sequel, gaining access to Chinese shooting locations and product placement revenue in the process.
By making the country a partner, Paramount also guaranteed the film would be shown in China's rich trove of brand spanking new cinemas. (Over 5,000 new screens were built there in 2013 alone.)
The results validated Paramount's strategy. Though Transformers: Age of Extinction was derided by movie critics as the worst in the franchise and U.S. grosses were disappointing, the film exploded overseas. In China, it became the country's highest-grossing movie of all time in the space of one month.
In China, Transformers: Age of Extinction became the country's highest-grossing movie of all time in the space of one month.
Does it matter that the expensive film grossed "just" $244 million in North America? Nope. Throw in an additional $821 million in overseas grosses—77 percent of the film's total box office—and the fourth Transformers will still be hugely profitable. No wonder another sequel is in the works for a 2016 release. American audiences may not want it, but we'll get it anyway.
"The numbers don't lie," suggested Leonard Maltin, film critic-historian and author of Leonard Maltin's Movie Guide. "China is apparently so hungry for this type of high profile Hollywood product, that the studios can't resist trying to meet that demand."
---
What We Can Look Forward To
Looking at the 10 top-grossing films of 2014, year-to-date, the trend is clear: Today's hit movies contain a healthy dose of fantasy and family-friendly action. Most are pricey sequels or reboots of earlier franchises. One outlier in the top 10 is 22 Jump Street, but otherwise comic book heroes rule the day.
And, 64 percent of their business came from overseas markets.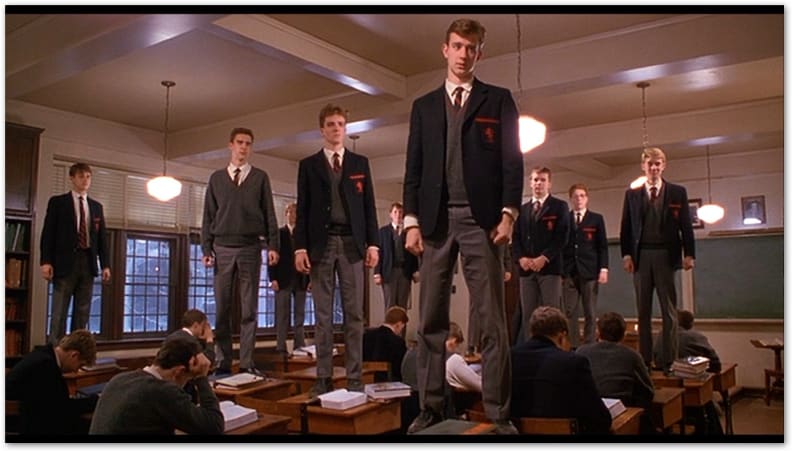 Twenty-five years ago, things were considerably different. Sure, the top three movies of the year were Batman, Indiana Jones and the Last Crusade, and Lethal Weapon 2. But the list of the year's top 10 grossing films also had room for Driving Miss Daisy, Parenthood, and Dead Poets Society.
The other big difference with this year? In 1989, foreign grosses accounted for just 48 percent of the overall box office for the top 10, according to Box Office Mojo.
Gregg Kilday, film editor at The Hollywood Reporter, says that Hollywood is still producing the same kinds of movies it did 25 years ago. "But for the movies that will have international and worldwide appeal, it's spending more to make big action, sci-fi, and animated films. Hollywood has discovered that tent-pole movies can make a lot more money."
But there's a downside: "For the most part, the studios have gone out of the business of making midrange-budget movies," Kilday added.
Which begs the question: Could a project like The Godfather get funded today? In 1970, Paramount execs handed Mario Puzo's bestselling novel to a fledgling director and crossed their fingers. The result was one of the great masterworks of American cinema, and an unprecedented box office smash.
But it's clear studios don't really have an appetite for serious, moderately big-budget dramas anymore—especially those tagged with an "R" rating.
"Audiences don't get to choose what they can see—they pick from what's offered."
"Audiences don't get to choose what they can see—they pick from what's offered," said Maltin. "No one filled out a survey and asked for a fourth Transformers."
Box office analyst Mendelson cautions that overseas success does not necessarily equate to mediocrity, pointing to the 2012 hit Life of Pi, which earned just 20 percent of its $609 million gross in North America. "I think that's the kind of film we say we want," said Mendelson.
But that doesn't explain why a fifth Pirates of the Caribbean is in the works, or why Pacific Rim—a flop in the U.S.—is getting a sequel.
"Money is money," explained Mendelson. These franchises were hits overseas and, at the end of the day, studio backers demand a profitable bottom line.
Despite writing the original, pre-home video guide to movies on TV, Maltin isn't giving up on moviegoing just yet. "Discerning audiences that want something fresh and original and provocative have to turn more and more to the independent film sector," said Maltin.
Maybe so. But I think I'm going invest in a few more DVDs and Blu-rays. For this movie-lover, the films of yesteryear are only shining brighter and brighter.