Televisions
SunBrite: Slimmer, Brighter, and More Waterproof
SunBrite's outdoor TV lineup includes multiple sizes, colors.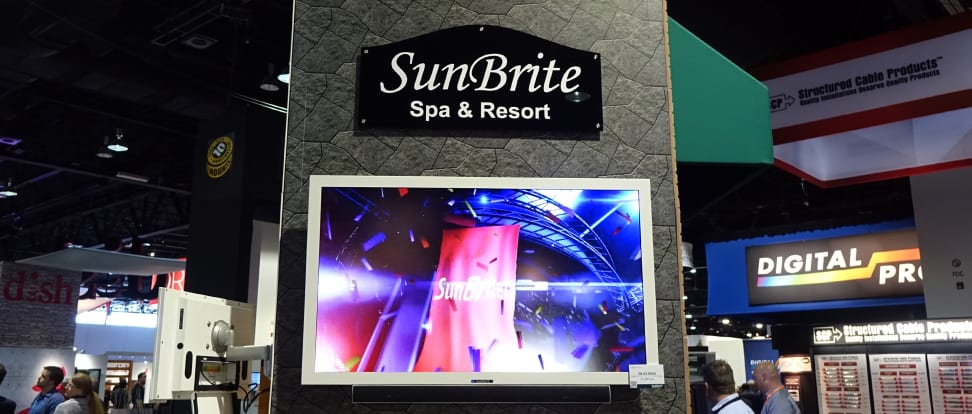 Credit:
SunBrite's 2014 lineup of all-weather outdoor TVs was on display at CEDIA in Denver, and the new models have shed a considerable amount of heft when compared to its former iterations. Earlier this summer, the "Signature Series" became available in four sizes and multiple colors, ready to festoon your pool house or fancy master bathroom.
We reviewed one of SunBrite's 46-inch outdoor TVs last year and found it to be a reliable performer, if a bit pricey at almost $3,000, and definitely lacking in the style department. In the words of SunBrite's Jonathan Johnson, the old models possessed all of the physical grace of a "Sherman tank."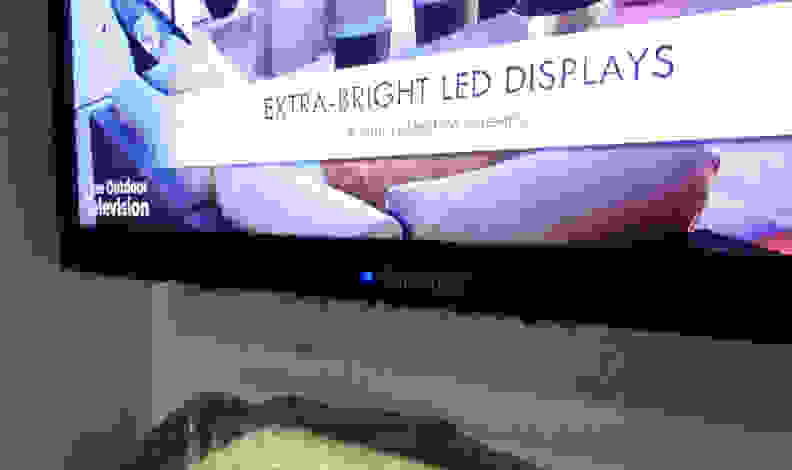 The most striking thing about the new 2014 models is how much thinner they are. Where the old Signature Series was almost seven inches thick, each of the new TVs is just about on-par with the hyper-thin, lightweight LED TVs that have populated the market for the last few years.
Yet despite shedding almost 50% of their original tank-like bulk, they're allegedly no less sturdy.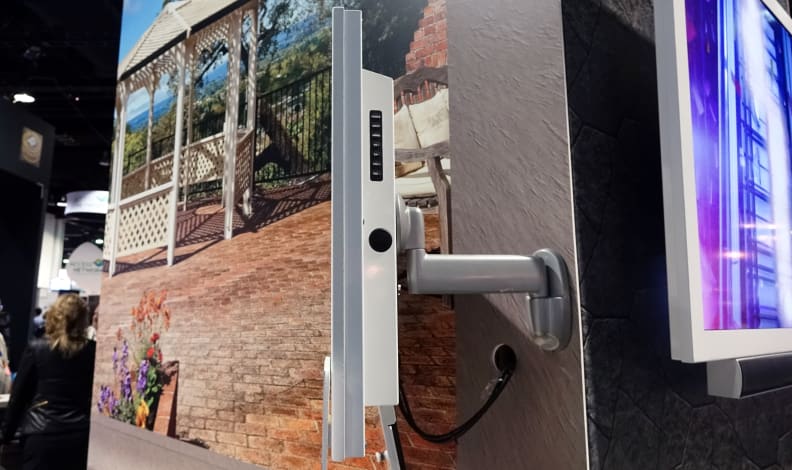 SunBrite's in-house durability testing sounds brutal. Apparently, the testers hurls frisbees at the screens, kicks soccer balls off of the bezels, and even wields firearms against these displays, but they just won't quit. I was told that consumers should expect continuing functionality even after five years of outside exposure.
It's reasonable to expect to pay a little more for the freedom of outdoor TV viewing The 32-inch retails for $1,495, the 46-inch for $2,895, the 55-inch for $4,095, and the 65-inch for $7,695. By comparison, a simple indoor-only 32-inch TV can cost as little as $300. Like SunBrite's previous options, these new outdoor TVs are weather, temperature, and insect-resistant, so you can keep them outdoors all year round.
All of the new models sport Full HD (1080p) resolutions and 60 Hz native refresh rates. Ports are identical regardless of size: two HDMI inputs, VGA, RS232, component, composite, and coaxial (cable) connections. Like previous models, these sensitive video connections are kept safe from outdoor hazards inside of a sealed compartment on the back of the TV—and when you lock them up with thumbscrews, they're airtight.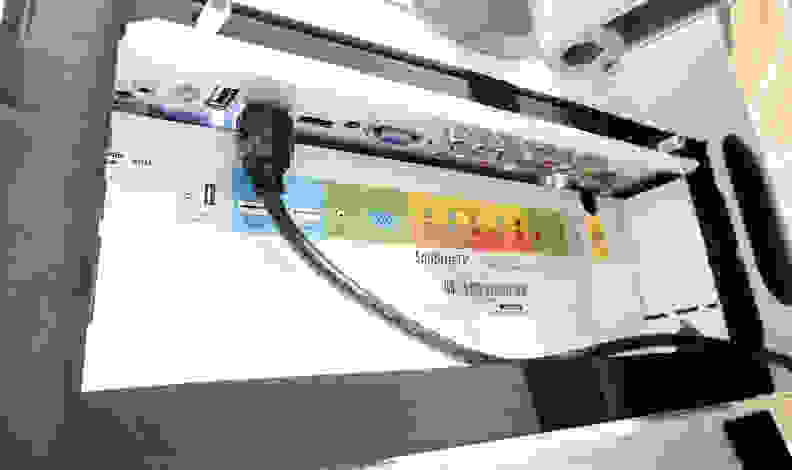 As for picture quality, SunBrite has boldly proclaimed intentions to compete with the entire TV market, including indoor TVs. We'll investigate that claim as soon as we get one of the new models into our labs.