Televisions
The 10 Best Black Friday TV Deals
Get your camping gear ready. You might be spending Thanksgiving at your favorite retailer.

Credit:
The vaunted "doorbuster" deal is used by retailers on Black Friday to get shoppers busting through the door. (Get it?) These highly desirable items are often sold in extremely limited quantities. But even if you miss out on one of those incredible deals, there are still countless other items in that particular store on sale. And guess what? You're gonna buy at least something.
Let's not beat around the bush, though. Doorbusters come in two flavors: TVs and not-TVs. If you're checking out Black Friday deals, chances are you're looking for a brand spanking new television... and you want it cheap. That's where we come in.
At Reviewed.com, we've scoped out the best Black Friday TV deals—and some of the worst, too. So get a warm winter coat, some gloves, and a chipper attitude, because you're going to be camping outside one of these stores. It's deal time, folks.
1. Vizio's E-Series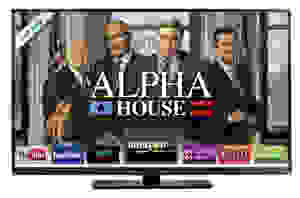 Price: $479.99 (MSRP $799.99)
Size: 55 inches
Store: Amazon
Availability: Friday
Let's cut to the chase: Amazon has this year's best Black Friday TV deal. The e-commerce giant will be offering Vizio's superb 55-inch E-Series smart TV for $479.99 on Friday. Not only does this TV normally sell for $799.99—it's an amazing product, too. How good is it? We awarded it the distinction of Best Value LCD TV in our annual Best of Year Awards. Read our review if you need any more convincing.
For $479.99, you absolutely will not find a better 55-inch TV. What's better, this Vizio comes with the company's smart platform. That means quick access to Netflix and Hulu Plus—not bad at all. If you're in dire need of a big-screen, this is the deal to get. Even sweeter: You can camp out on your computer from the comfort of your home for this deal.
2. Vizio's E-Series (Again)
Price: $688 (MSRP $998)
Size: 60 inches
Store: Walmart
Availability: Thursday and Friday
Okay, so we're big fans of Vizio's E-Series. I think we've established as much.
This is the same great TV that Amazon is selling, except in a slightly larger 60-inch form-factor. Those extra five inches are gonna cost you a couple hundred more, but for some people, bigger is always better. If you absolutely must have a 60-inch TV, Vizio's E-Series is the one to get. The only problem is you'll need to camp outside a Walmart to get one. Bring a helmet.
3. Roku 3
Price: $79.99 (MSRP $99.99)
Store: Newegg
Availability: Now
The Roku 3 is the king of streaming media players. True, we awarded that honor to the Dish Hopper in our Best of Year Awards, so let's just say that Roku's latest is the best streaming device that doesn't require Dish satellite service.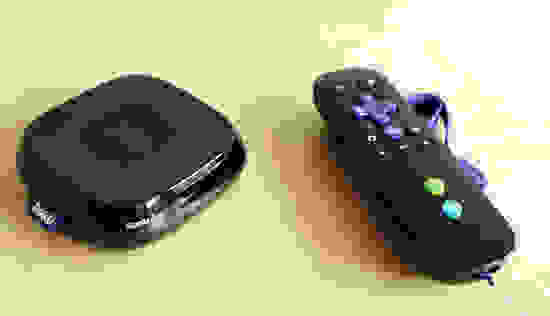 What's so good about the Roku 3? Let's start with content. Netflix, Hulu, Amazon, and HBO GO (assuming you have a subscription) are all accounted for, plus scores of other streaming services. Roku also lets you search for a movie or an actor/actress, and will tell you which service has what you're looking for. And then there's the nifty feature of plugging headphones into the remote, so you can watch your big-screen content without bothering anyone else. Finally, it can play back local content via the Plex app—something an AppleTV can't do.
I may be gushing, but the Roku 3 is that good.
Newegg's deal is on a refurbished model, so if you have any doubts, you might want to add a one-year warranty for an extra $7.
4. Element ELEFT502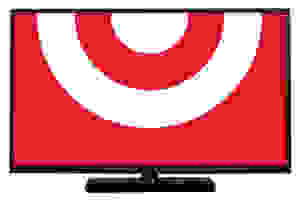 Price: $229 (MSRP $599.99)
Size: 50 inches
Store: Target
Availability: Thursday and Friday
Is bigger truly better? For some folks, it is.
We reviewed a 32-inch Element TV earlier this year, and our TV expert Virginia Barry praised the little Element's color quality and motion performance, but noted a lackluster contrast ratio. While we can't say for sure if this 50-inch model will have the same performance results, we can say that 50-inch TVs don't get much cheaper than $229.
While Amazon's 55-inch Vizio is almost certainly a better TV (and comes complete with smart features, no less), this Element will be one of the most sought-after items on Black Friday. Bring an extra large coffee and a dozen donuts with you—you'll be camping outside Target for this.
5. LG PN6500
Price: $599.99 (MSRP $749.99)
Size: 60 inches
Store: h.h. gregg
Availability: Thursday and Friday
If you're fortunate enough to live near an h.h. gregg store, you'll be able to score a 60-inch LG plasma for $599.99. In my review of the PN6500, I noted that it tested well in almost all areas: color, motion performance, and viewing angle. Unfortunately, this plasma TV has a poor contrast ratio—the thing that plasma TVs are known for.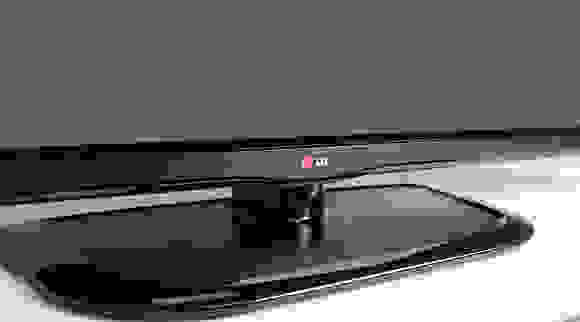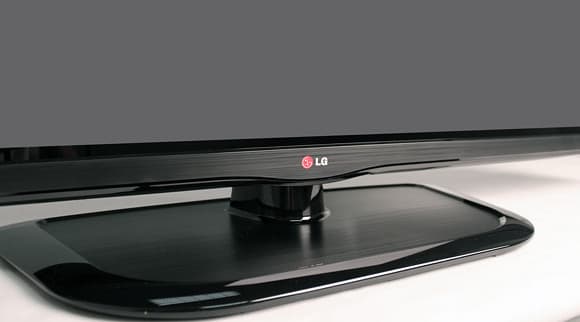 Because of its poor contrast ratio, I wouldn't recommend this plasma for daytime TV-watching—it doesn't get bright enough to compete with sunlight. For a dark man cave, though, this is a good deal.
6. Samsung FH6000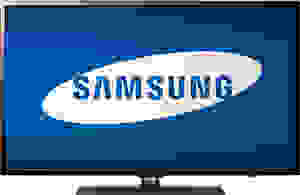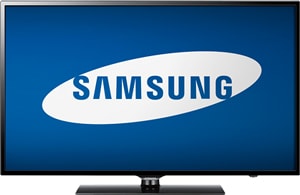 Price: $999.99 (MSRP $1,499.99)
Size: 65 inches
Store: Best Buy
Availability: Black Thursday and Black Friday
LCD vs. plasma is an argument that's been ongoing for many years. Performance aside, the biggest difference between these two competing technologies is price. As plasmas get bigger, their prices don't go up as much. Big screen LCDs, on the other hand, get pretty expensive.
That's why Best Buy's offering on the 65-inch Samsung FH6000 is such a treat. You won't get 3D capability or Samsung's amazing internet platform, but at least the electronics giant is selling this big-screen for $999.99 (normally $1,499.99) on Black Friday (or Black Thursday in many states).
In his review of the 55-inch version, TV reviewer extraordinaire Lee Neikirk wasn't too crazy about the picture quality out of the box. Once he calibrated it, the picture was actually quite enjoyable. Check out his results on the FH6000's science page.
7. Google Chromecast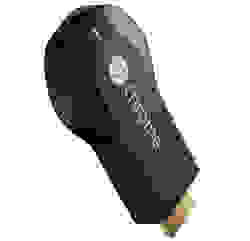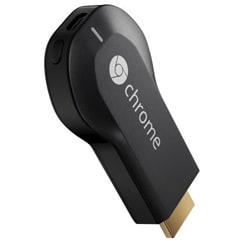 Price: $29.99 (MSRP $35)
Store: Amazon
Availability: Black Friday
Google's Chromecast streaming stick will be on sale for $29.99 at Amazon—five bucks off the already crazy low normal MSRP. I reviewed this streaming device earlier in the year and wasn't too impressed, mostly because there wasn't much support. Things have changed a bit, though. Hulu Plus and HBO GO now work on Google's stick, in addition to Netflix, YouTube, and Chrome.
A word of caution: Don't buy this for your grandmother or anyone who isn't a tech enthusiast. It's not the easiest device to control, and you need a smartphone or tablet to use it. This is a great stocking stuffer for the techie in your life, though—or a cheap treat for you, since you bought everyone such amazing presents.
8. RCA LED32C33RQ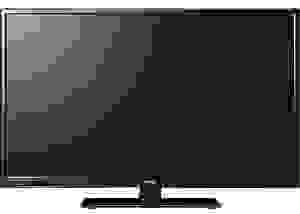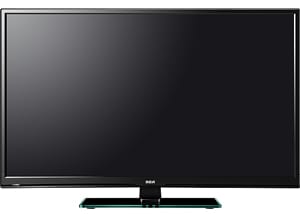 Price: $179.99 (MSRP $199.99)
Size: 32 inches
Store: Sears
Availability: Thursday and Friday
Sears claims that this RCA LED TV saves you $60, but that's just not true. You can currently grab this TV for $199.99 on the company's website, but if you want to save $20, feel free to camp outside your nearest brick-and-mortar Sears on Thanksgiving.
We reviewed a similar 46-inch RCA earlier this year: the LED46C55R120Q. While testing, I found it had a great contrast ratio and decent color accuracy. Unfortunately, things fell apart with its shoddy motion performance and viewing angle, plus its awful color temperature error. Since that's our lasting impression of RCA, we wouldn't be too eager to save a measly $20. Still, a cheap TV is a cheap TV.
9. Insignia NS-39D40SNA14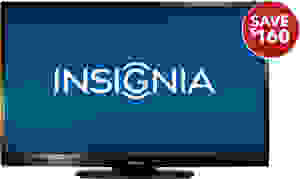 Price: $169.99 (MSRP $329.99)
Size: 39 inches
Store: Best Buy
Availability: Thursday and Friday
If you're looking for a smaller display for the bedroom or dorm, Best Buy has an intriguing offer on one of its house-brand TVs.
The 39-inch Insignia TV (model NS-39D40SNA14) is going for $169.99—normally $329.99. Most small displays tend to be 32 inches, so this is slightly larger than the norm. Unfortunately, we haven't had the best luck with Insignia this year. In his review of the L440 model, Lee Neikirk said, "Anyone looking for a budget-friendly buy with a solid picture should stay away." Ouch.
While Lee's sentiments don't necessarily apply to this specific Insignia model, you should know that you aren't getting the greatest picture with this set. Still, if you just need a display for the occasional game of Smash Brothers, this will do nicely.
10. Funai LF320FX4F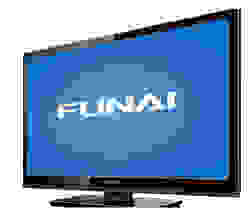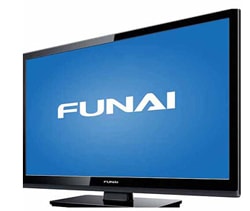 Price: $98 (MSRP Unknown)
Size: 32 inches
Store: Walmart
Availability: Thursday and Friday
What Black Friday list is complete without the cheapest TV deal on the market? Walmart can claim ownership of that deal with the Funai LF320FX4F.
I already lambasted the idea of this TV, but for the sake of convenience, I'll spell out what you won't get with this $98 Funai: complete color controls, a backlight control, advanced motion processing, and a 1080p screen.
If you have any interest in good picture quality, stay away from this deal. However, if a TV is just a TV to you—not a thing of beauty like it is to the Reviewed.com TV crew—then bring a warm blanket and some conversation ideas to Walmart on Thanksgiving night.
---
[Hero image: Flickr user "401(K) 2013"]
Up next
Get Reviewed email alerts.
Sign up for our newsletter to get real advice from real experts.