Televisions
The 10 Coolest Cyber Weekend Gadget Deals
Don't hesitate: These great tech deals are available now.

Credit:
If you're reading this, then congrats—you survived Black Friday! Your adventures in holiday shopping aren't over yet, though. Far from it. Cyber weekend is upon us, and you need to prepare yourself for more deals.
Unlike Black Friday, Cyber Weekend can be enjoyed in your PJs—complete with a cup of coffee from your trusty Keurig machine. You do have a Keurig, right? No? Well, we need to fix that. Read on for deals galore—including one on a Keurig!
1. Samsung 32-inch Smart TV
Price: $299 (MSRP $499)
Store: Samsung
Availability: Now through Monday
Cheap 32-inch TVs are generally some of the most lust-worthy items of the holiday season. While $299 isn't the cheapest we've seen on a 32-incher, it's quite inexpensive for a smart TV from Samsung. The model in question—last year's LED 5300 series—isn't some bargain-bin display with terrible picture quality, either. In his review of this set, intrepid TV reviewer Lee Neikirk praised it for its excellent color and contrast ratio.
This unit comes with Samsung's excellent Smart Hub internet platform. Even though it's last year's version, you'll still get Netflix, Hulu, Amazon, and HBO GO. What's not to love?
2. Keurig K45 Elite Brewing System
Price: $99.99 (MSRP $119.99)
Store: Keurig
Coupon Code: SAVINGS
Availability: Now through Tuesday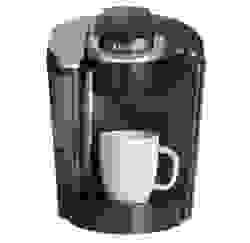 Now, let's fix that Keurig deficiency.
The K45 Elite model includes a 48-oz. water reservoir, three cup sizes (6-oz., 8-oz., and 10-oz.), and 12 free K-Cups. This is pretty much the Keurig model to own.
More expensive offerings have more cup sizes and larger reservoirs, while less expensive models don't include a reservoir at all. If the idea of brewing coffee quickly from a pod appeals to you, then you'll love Keurig's other offer: 15% off all K-Cups with the purchase of a brewer.
Remember to type in the coupon code "SAVINGS" when you check out to ensure you get the sale price.
3. Samsung Galaxy Tab 3 7.0 Kids
Price: $189.99 (MSRP $229.99)
Store: Samsung
Availability: Now through Monday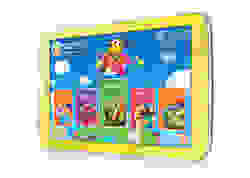 The LeapFrog tablet may be one of the most sough-after children's gift items, but it's far from the only kid-friendly tablet. Enter Samsung, who is joining the fray with its 7-inch Galaxy Tab 3 Kids. Bonus: It comes in a rather awesome orange-and-yellow color scheme.
As far as specs go, this child-proof slate comes with a dual-core processor, 32GB of storage, a battery rated for 6 hours of video playback, and Android 4.1. These won't mean a thing to a kid, but for the geeky parent, they're somewhat respectable attributes. It also includes apps for learning numbers and the alphabet—you know, so your young one can figure out the Android naming convention.
4. Sony Refurbished Laptops
Price: Varies
Store: Sony
Availability: While supplies last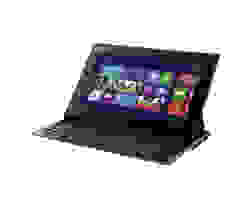 Sony has a smörgåsbord of refurbished laptops on its site, which means deep savings for you. One of our favorites is the Vaio Duo, which happened to win our Best Hybrid of the Year award for 2013.
What's a hybrid, you ask? It's the love child of a laptop and a tablet, with the functionality of both. Sony's Duo comes with an accurate and intuitive stylus, too—great for the artsy types.
Prices vary on these models because they were custom-configured and then returned. We saw a $3,000 variant of the Duo going for a little over $2,000. Yes, it's still expensive, but saving a grand on a great laptop sounds pretty swell to us. At least all orders come with free shipping.
5. Parrot ZIK Bluetooth Headphones
Price: $299.99 (MSRP $399.99)
Store: Brookstone
Availability: Now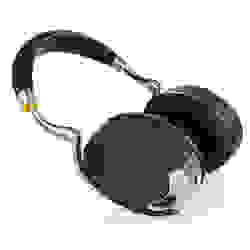 The Parrot ZIK Headphones are popular with enthusiasts, so a savings of $100 on these pricey cans is much-appreciated. In addition to futuristic good looks, these Parrots have Bluetooth functionality, touch controls on the earpiece for volume, an adjustable frequency range, and dedicated smartphone apps. They also feature active noise cancellation, so you can say goodbye to the outside world.
Two colors are available for these lookers: a black and chrome option, and a white and gold model. If you order before 11:59pm on Friday, you can save an additional $25 by typing in the coupon code "SAVEBIG" before you check out.
6. Samsung Galaxy S 4
Price: Free (w/ new 2-year contract)
Store: Best Buy
Availability: Now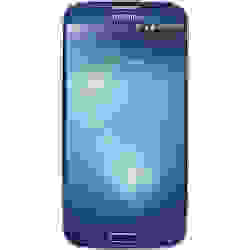 If you're in the market for a new Android phone, Best Buy has you covered. Samsung's flagship smartphone, the Galaxy S4, is free with a new two-year contract on AT&T, Sprint, or Verizon. With a beefy quad-core processor, Android 4.2, and 16GB of storage, this phone promises to be your powerful new life companion. (Yeah, that sounds creepy, but it's really their slogan.)
Best Buy is also offering an exclusive color: Blue Arctic. If brightly colored phones are your thing, you definitely want to get in on this deal. For everyone else, though, the powerful specs and large 5-inch screen will be more than enough to justify a new contract.
7. USB Missile Launcher for iPhone
Price: $59.99 (MSRP $89.99)
Store: Brookstone
Availability: Now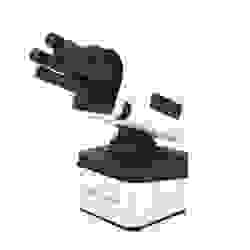 Who doesn't love annoying their coworkers with awesome toys? The Dream Cheeky 358 iLaunch USB Missile Launcher contains four foam missiles that can be fired from the comfort of your iOS device. Simply install the app on your iPhone or iPad and wreak remote destruction on your office mates.
Like the Parrot ZIK headphones, you can use use the coupon code "SAVEBIG" before midnight on Friday for additional savings—an extra $15 off, in this case. Even if you miss out on the coupon code, this is still a good deal on a high-tech office toy. Spend the money you save on coffee for your coworkers—trust me, you'll need the karma.
8. Classic Video Game Controller Ornament Set
Price: $9.99 (MSRP $19.99)
Store: ThinkGeek
Availability: Now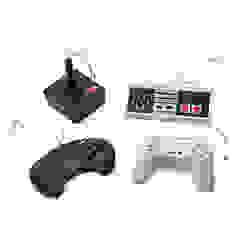 Okay, so this isn't exactly a "gadget," but at least it's gadget-inspired. ThinkGeek is offering this set of four retro gaming controller ornaments for half off the normal asking price. Know a gamer in his/her late 20s or older? They'll understand the significance of these baubles (and maybe shed a nostalgic tear or two).
ThinkGeek's sale price on this set is available now, but if you act quickly (by the end of day on Friday), you can score an additional 20% off orders of $40 or more with coupon code BLACKMAGIC. That's certainly not hard to do at this website.
9. Asus USB Wireless Adapter
Price: $3.99 (MSRP $39.99)
Store: Newegg
Availability: Now through Wednesday
What's more frustrating than a bad WiFi connection? Not much else. At least this issue is a cheap fix: Newegg is offering an Asus USB wireless adapter for the low, low price of $3.99.
Yes, for cheaper than the price of your average fast food meal, you can enjoy the benefits of IEEE 802.11n WiFi. In non-geek speak, that's the current best WiFi signal available—definitely something you want.
One word of caution: This deal involves a mail-in rebate, which you can get here. That means mailing in the signed rebate form, a copy of your receipt, and the cut-out barcode for the product. I'm not typically a big fan of mail-in rebates, but this is a tremendous deal if you're in need of better WiFi on an older machine.
10. Acer G246HLAbd 24-inch Monitor
Price: $99.99 (MSRP $199.99)
Store: Newegg
Coupon Code: BFNNTJL22
Availability: Now through Wednesday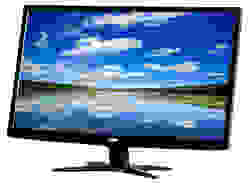 Acer may be terrible at naming its monitors, but for the low price of $99.99 for a 24-inch model, we can forgive the electronics company.
This monitor sells for around $140 on Amazon, so Newegg's offer is quite the bargain. Don't forget to apply the coupon code "BFNNTJL22" when you check out to reduce the price to $99.99. Otherwise, you'll be paying $109.99 for this tech steal. Besides, that's $10 that you could spend on another one of these cyber week deals, like the classic gaming ornaments.
Up next
Get Reviewed email alerts.
Sign up for our newsletter to get real advice from real experts.