Televisions
The 10 best Christmas movies you can stream online right now
Want to stream a Christmas movie? Here are the best options right now.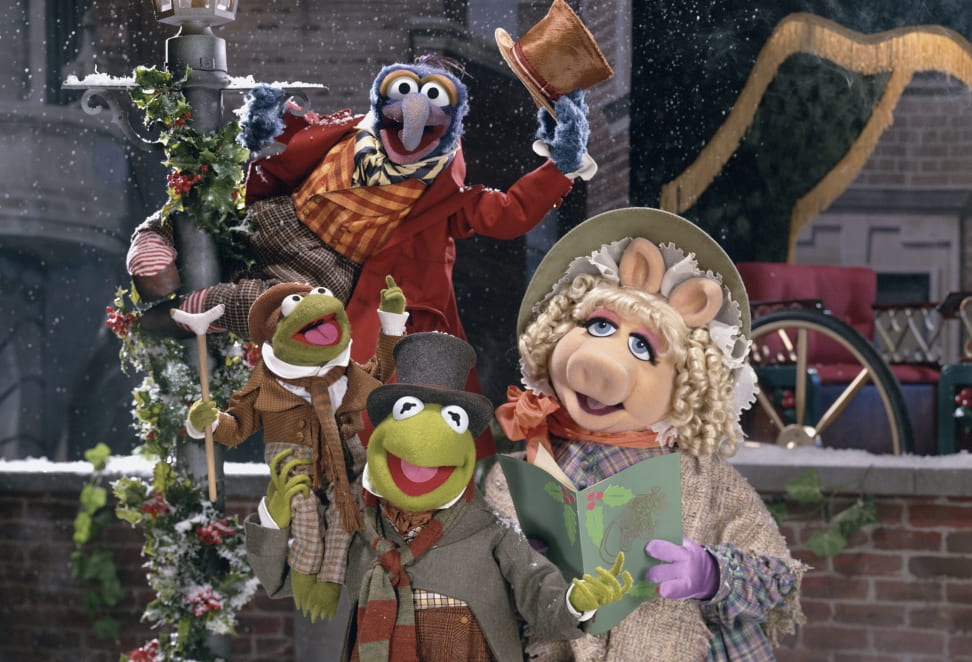 Credit: Walt Disney Studios
This time of year, my wife and I pretty much go on a Christmas movie binge, watching all of our favorites every night. And while there are plenty of bad Christmas movies, there are enough good ones that it's become one of our favorite traditions.
The only issues? Most of the best ones only show up on cable a few times during the season and aren't necessarily available to stream. If you've cut the cord or are just in need of a quick Christmas fix, here are the best ones out there right now.
Just a word to the wise, all these movies come from either Netflix, Amazon Prime Instant Video, or the new DirecTV Now service. You'll need to subscribe to these services in order to take advantage of them, but all three offer free trials which will carry you through the holidays.
1. Love Actually (Netflix)
Just about the worst thing you can say about Love Actually is that it spawned a seemingly endless parade of movies where a bunch of celebrities appear in intersecting vignettes leading up to a major holiday.
While the movie certainly has its flaws, it's got plenty of charm and an amazing turn by Bill Nighy that makes it worth checking out. Just be warned that it's got quite a lot of mature content, so don't ignore that R rating if you've got little ones.
2. The Holiday (DirecTV Now)
Though this feels like two completely different movies jammed into one overly long one, it's another charming, inoffensive Christmas movie that is good to throw on if you just want something seasonal to watch.
3. The Santa Clause (Netflix)
This 1994 Tim Allen vehicle holds up surprisingly well more than 20 years later, thanks to a unique premise that is enjoyable as long as you don't think about it too long.
4. Scrooged (Netflix)
Though Scrooged isn't my favorite Bill Murray movie, it's definitely a refreshing change from most Christmas movies. Again, this isn't one for the little ones, though slightly older kids should be fine given the PG-13 rating.
5. Miracle on 34th Street (Amazon Prime and Netflix)
I actually only saw this remake for the first time this year and it is delightful. The story is essentially the same as the original, but Richard Attenborough is a gift as Kris Kringle and the amount of '90s hair and outfits in this one make for some high comedy.
6. Frosty's Winter Wonderland (Amazon Prime and YouTube)
Available with Amazon Prime and on Youtube right above here, this 1976 classic is a brief 24 minutes, but it builds on the basic Frosty legend with some new characters and a kid-friendly story.
7. How The Grinch Stole Christmas (DirecTV Now)
I prefer this remake to the original cartoon version, with Jim Carrey putting in a career performance as The Grinch. It's mostly kid-friendly with loads of nods for the parents in the room, too.
8. The Muppet Christmas Carol (DirecTV Now)
One of my favorite versions of the classic Christmas Carol story, this version features a fantastic turn by Michael Caine as Scrooge and injects loads of comedy into what is otherwise a pretty bleak tale.
9. A Christmas Story (DirecTV Now)
Though this will likely be on every TV you see from Christmas Eve through December 27th, A Christmas Story is available to stream through DirecTV Now. In my house this is the last Christmas movie we put on for the year, but if you want to watch it early this is your best bet.
10. Home Alone (DirecTV Now)
Quite possibly the best Christmas movie ever made (and one of the highest grossing), Home Alone holds up beautifully as both a go-to, (mostly) family-friendly Christmas movie and a cultural artifact of the '90s. It's cartoonishly violent at times, but it's great nonetheless.