Televisions
The Best War Movies on Netflix
A lot of war movies are FUBAR, but these get a Medal of Honor.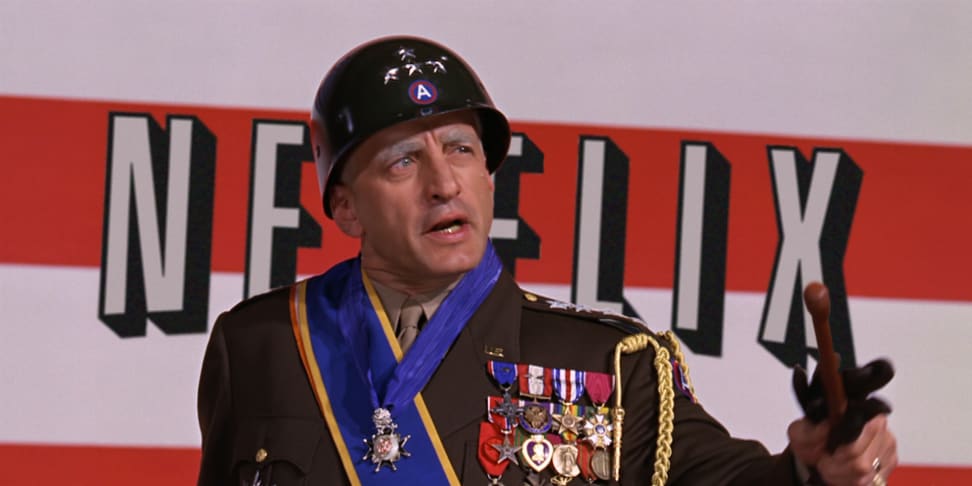 Credit:
"War," as General William T. Sherman so succinctly put it, "is all hell." But for as long as there's been war, men and women have used art to illuminate, reflect upon, and/or navel-gaze about the horrors of military conflict.
Naturally, there are a U-boatload of war movies available on Netflix streaming. The vast majority of them aren't worth anyone's time, but there are a handful worth a long evening in.
Art may never successfully convey the hellish senselessness of war, but these titles do both the medium and their subject matter justice.
---
Ridley Scott's kinetic 2001 film depicts the oft-overlooked conflict in Mogadishu, Somalia, in 1993. Sent to restore order in a a country ravaged by famine and violence, a small task force finds itself stranded in a hostile city after its helicopters are shot down.
At times the film feels like a chest-thumping ode to American exceptionalism. At others, it feels like a condemnation of that very same philosophy. But somehow, the friction between the two isn't whiplash-inducing.
The movie, shot with highly saturated intensity by cinematographer Slawomir Idziak, is relentlessly loud and never stops for a breath. Is it an all-time classic? No, but it's a great Sunday-killer.
---
Years before Steven Spielberg re-created the D-Day invasion on an epic scale, and just 16 years after the real event, The Longest Day transported audiences to the beaches of Normandy.
The film is stacked with talent from all over the world, including John Wayne, Henry Fonda, and Sean Connery. The Longest Day examines every angle of the invasion–from preliminary strategy to actual combat–from both sides. Though it's a 3-hour commitment, you'd be hard-pressed to find a more thorough depiction of war, even today.
---
If you prefer your war movies to be a little more cerebral, 1981's Das Boot is required viewing.
Set almost entirely within the narrow confines of a German u-boat, the film is renowned for its anxiety-inducing claustrophobia and realistic portrayal of undersea warfare. While most modern war movies give you exotic vistas between bouts of the horrors of combat, Das Boot offers no such comfort. Instead, it crams viewers into the cramped corridors of a submarine and puts the crew's clashing personalities at the forefront.
Netflix is only offering Das Boot in the (superior) three-and-a-half-hour "Director's Cut" version, so make sure you clear your schedule for this one.
---
Actor George C. Scott is said to have read over a dozen biographies of the man he portrayed 1970's Patton, and his commitment to the character is absolutely evident. The film, which won Best Picture that year, has since been preserved in the National Film Registry at the Library of Congress.
Patton tells the story of George Patton, an eccentric, hot-headed general who won the admiration of his men while often thumbing his nose at his superiors. Patton is not only one of the best war movies ever made—it's one of the best American films of the 20th century, period.
---
This sprawling, 690-minute series is one of the most exhaustive historical documentaries ever conceived. Split into nine parts, the film chronicles the lead-up to the four-year American Civil War.
On the surface, the template might seem dry—most of the film is comprised of voiceover narration, interviews with various historians, and Burns' characteristic slow pans across photographs—but it doesn't take long for the story to get its hooks into you.
The recounting of first-hand battlefield experiences is as visceral as anything dreamed up in a Hollywood studio, and the complex material is treated with the utmost care. Quite simply, it's the most emotionally charged history lesson you'll ever get.
---
Honorable Mentions
Though the films above are our favorites, there are at least another five that nearly made our shortlist. Check 'em out: