Televisions
The Ultimate Movie Player Starts at $4,000
Hundreds of Blu-ray movies—one button away.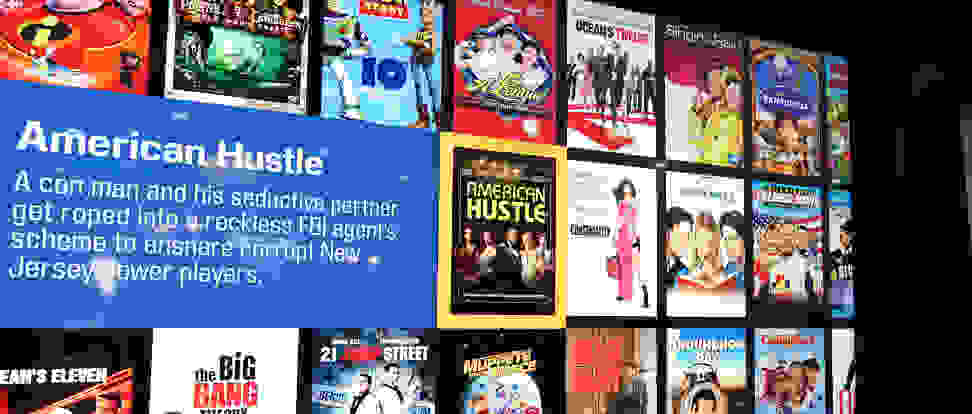 Credit:
Kaleidescape bills its CinemaOne media device as the "Ultimate Movie Player," and at a list price of $3,995, it had better be. Since 2003, the company has provided high-end media solutions for cinephiles, particularly home theater owners with the deep pockets required to take advantage of such a device.
For a few glorious minutes on the CEDIA EXPO show floor in Denver, I stepped into a world of convenient, high-quality content that most movie-lovers can only ever dream about.
The CinemaOne's bright, white chassis is reinforced by an attractive silver trim, and its minimalist design would make even Dieter Rams pause in his tracks. Other than a slim opening to insert a disc, the front plate is free from the blemishes of connectivity ports or extraneous buttons. It's as elegant a design on the outside as the solutions it proposes from within—even if some of those "solutions" fall short. (More on that below.)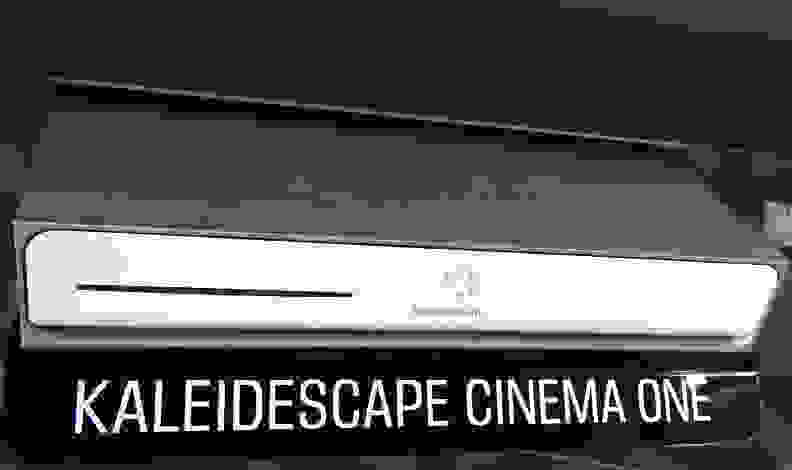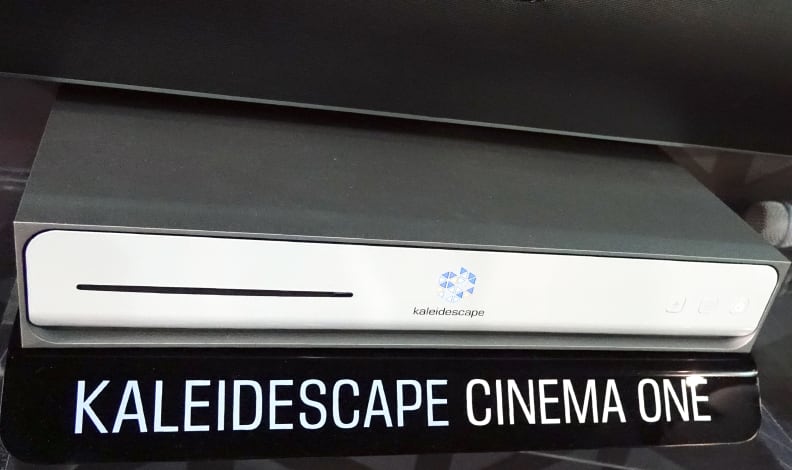 The real allure of the CinemaOne, however, is the quality of the content it delivers. It offers an exact replica of Blu-Ray quality, without any of the hassle of rigging together your own media player system. Yes, it's terribly expensive, but if you just want to open your wallet and have it done with, Kaleidescape has the right product for you.
The internal hard drive can hold about 600 DVD-quality movies or 100 Blu-Ray quality movies. Mind opening your wallet a little wider? Kaleidescape also offers the option to buy two CinemaOne devices that can be linked to double the storage. Or if you need more space, the company also sells the DV700 Disc Vault, which both stores up to 320 discs and also makes digital copies of them.
Blu-ray streams that are bit-for-bit the same quality as disc playback.
Why, you may ask, do you even need physical storage for the discs once they're ripped? Can't you just toss them in the garbage? Here's the catch. Due to rights management issues with the governing body for Blu-Ray, the physical Blu-Ray disc must be loaded in the Kaleidescape system to play the digitized file. The same requirement does not exist for DVDs (apparently after an exhaustive court battle), but overall, this prerequisite really hampers the potential of the CinemaOne as a high-end iPod for movies.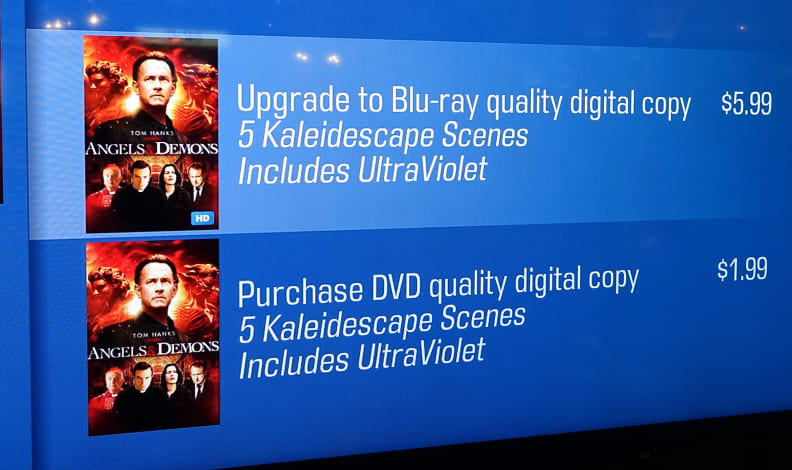 Kaleidescape offers a semi-convenient workaround with its online store, which allows you to download Blu-Ray quality movies. Be warned, however, that download times are incredibly long precisely because these are Blu-Ray quality files. Lacking the compression typical of the iTunes or Amazon store, the file sizes are enormous. But at least they're not too expensive, costing as little as $5.99
Own Blu-ray quality movie streams for as little as $5.99.
You'll find a standard remote control that matches the device in white-and-silver fashion, but there's also a remote made specifically for your kids. This smaller, more colorful option automatically alters the CinemaOne's media selection to all kid-friendly titles whenever it's used.
This makes it easier for families with children to ensure that the kids are watching the right content, and keeps potentially sticky fingers off of the device and disc library, too.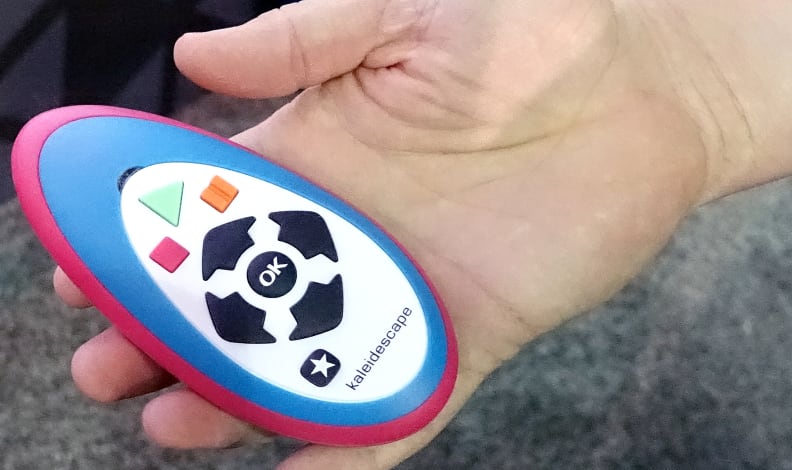 At almost $4,000, there's little doubt that the CinemaOne is outside the price range of most buyers. However, considering that its custom-designed menus, media art, scene selection features, and instant playback puts most disc players to shame, the CinemaOne provides a unique, elegant solution for movie-lovers, cinephiles, and collectors.
Up next
Get Reviewed email alerts.
Sign up for our newsletter to get real advice from real experts.