Televisions
The Year in Review: Television Trends in 2013
4K UHD and OLED tech were the talk of the TV industry in 2013.

Credit:
This year saw the rise and fall of new and old technologies. Experts and enthusiasts alike watched wide-eyed all year long at heightened resolutions and brand new lighting techniques: Ultra high definition (UHD) TVs, also known as 4K, hit the American market this year with resolutions four times that of regular HD. Next, OLED (organic light emitting diode) televisions landed on shelves, revolutionizing picture quality as a whole.
But as new technologies rose, a lauded one began its fall: Panasonic formally announced the conclusion of its plasma production, likely signaling the beginning of the end for this much-loved TV type.
4K UHD Televisions
If you've read anything about TV tech this year, you've no doubt noticed a certain buzzword, buzzing persistently about: 4K. The term refers to UHD (ultra high definition) television, and it's on the way to becoming the new standard in display resolution. Whereas full-HD televisions are "1080p," which refers to resolutions of 1,920 pixels wide by 1,080 pixels tall, UHD televisions offer four times that amount: 3840 x 2160.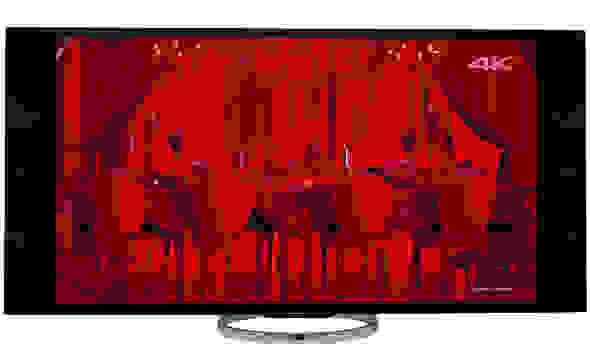 So, what are the key benefits to added resolution? First, it offers a massive increase in terms of sheer detail. The effect can be especially breathtaking in nature documentaries: Strands of hair, a rocky cliffside, blades of grass can come forth with unprecedented clarity and sharpness on these TVs.
Second, the more pixels there are on a given screen size, the smaller those pixels become, so users can sit closer to a UHD TV than an HD TV without seeing individual pixels. And everyone has a hand in the game: We reviewed UHD TVs from big names like Sony, Samsung, and LG, but even smaller companies threw their hats in the ring—including Seiki.
UHD displays have been met with consumer reluctance, though, due to their enormous price tags and a content industry that isn't yet up to speed. Television makers are producing UHD televisions, but broadcasters and filmmakers aren't prepared to deliver movies and TV shows in 4K, leaving UHD TV owners with a lack of native content. In the meantime, manufacturers are using software to "upscale" regular HD signals to fit the higher resolution 4K TVs.
Regardless, don't expect 4K to die out in 2014—quite the contrary. With Netflix and Amazon promising more native UHD content, these TVs have a promising future.
OLED Televisions
Two companies put 2013 in the TV-tech history books with the release of OLED TVs: Samsung and LG. OLED stands for organic light emitting diode, and it's a new backlighting technique for TVs—one that is reportedly difficult to manufacture and therefore astronomically expensive.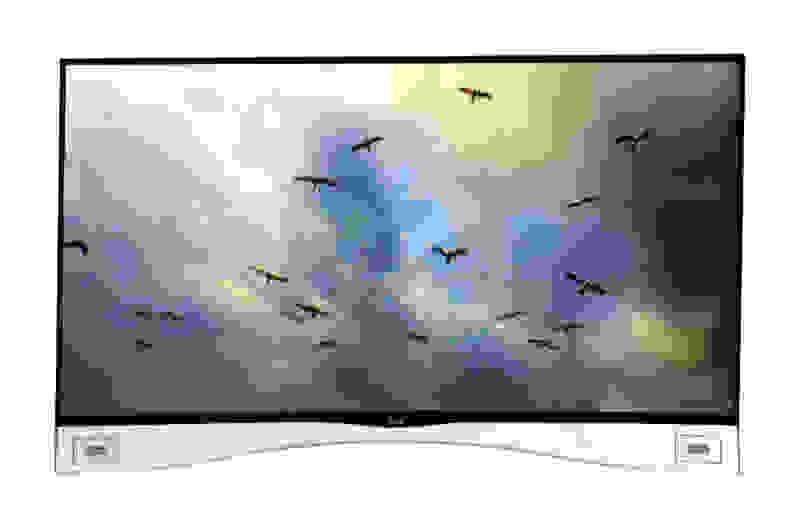 Whereas UHD raises the bar for resolution and looks to set a new standard for content, OLED is a here-and-now technological revolution. Will the price wall come down? Will the technology rise in popularity for 2014? We hope so, but recent moves from big names in the industry leave plenty of room for doubt.
Whichever way you cut it, OLED TV is a very big deal: LG's curved, 55-inch EA9800 and Samsung's same-sized S9C get fiendishly dark, rendering shadows and contours with stunning, lifelike quality, and the highlights are simultaneously very bright.
These televisions absolutely ooze color, with expanded color gamuts that make the very best TVs before them look downright faded in comparison. The viewing angles are immaculate. The form factors are incredible. LG's TV has the thinnest panel we've ever seen—and both the EA9800 and the S9C are curved to provide a more immersive viewing experience.
OLED may be out of your wallet's reach, and some manufacturers may be holding back for now, but this will eventually shake the industry from top to bottom. The improvement in picture quality is simply undeniable.
Panasonic Leaves Plasma
Even as two new stars rise, another begins to fall: In October, Panasonic announced the impending conclusion of its plasma production run. This is sad news to enthusiasts everywhere, as Panasonic plasmas have represented the pinnacle of picture quality for years.
Compared to more popular LCD TVs, plasmas offer darker black levels, richer colors, wider viewing angles, and superior motion performance. Yet buyers have proved more inclined to purchase bright, thin LCDs, and plasma sales waned steadily in recent years.
Last year, Panasonic's TV division lost $913 million dollars. Panasonic didn't drift quietly into the shadows, though. It went out with an absolute bang: The formidable ZT60 Panasonic plasma ranked as our #1 TV for most of the year, until the two OLED titans bumped it into a still-impressive third place.
---
It was a year of incredible innovation in the television industry, and we can't wait to see what 2014 will bring. Luckily, we don't have to wait too long. Next week's 2014 International CES will kick things off with dozens of new product announcements, software releases, and cool new concepts. So be sure to come back and check out our ongoing, on-the-scene coverage of everything CES.
Up next
Get Reviewed email alerts.
Sign up for our newsletter to get real advice from real experts.