Televisions
These are 2017's most popular TVs—which one should you buy?
Value abounds—but there can only be one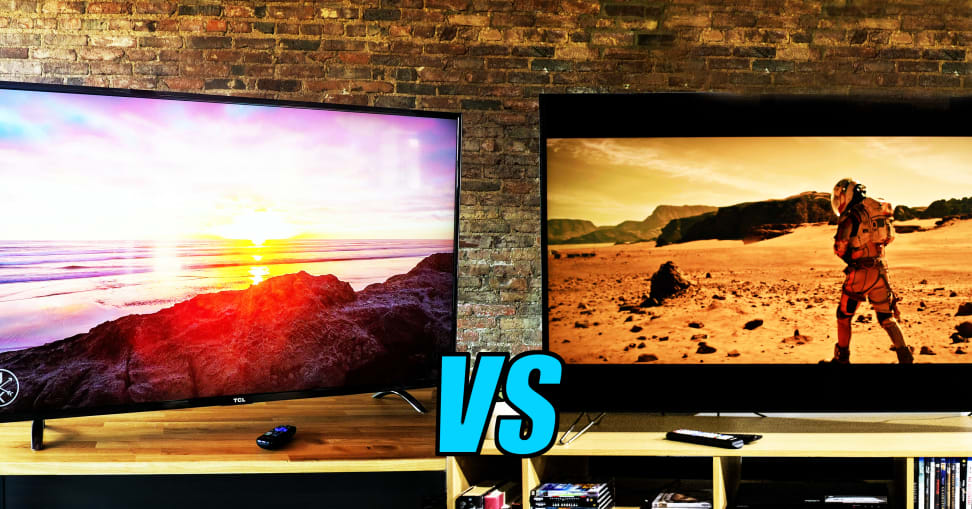 Credit: Reviewed.com / Lee Neikirk
Lately, we've been getting the same question via e-mail and social media: What should I buy, the TCL P Series, or the Vizio M Series? Well, ask and ye shall receive.
Reviewed went hands-on with both TVs this year, and we have spreadsheets full of data and brains full of opinions on them. For comparison's sake, we're looking at the 55-inch versions, the TCL 55P607 ($650) and Vizio M55-E0 ($700) respectively.
No matter which way you slice it, these TVs are crazy good values. Getting a 55-inch 4K HDR smart TV for around $700 is the kind of shenanigans deal that can only exist in 2017. But while both TVs deliver value, only one can be the best. Ding ding ding!
Round 1: Design & Connectivity
While it's usually the least important deciding factor when you're shopping for a TV, in a no-holds-barred head-to-head cage match like this one, every aspect must be considered.
While these two TVs look fairly similar (big screens, thin bezels, wide-set feet), there are some differences worth highlighting.
TCL P Series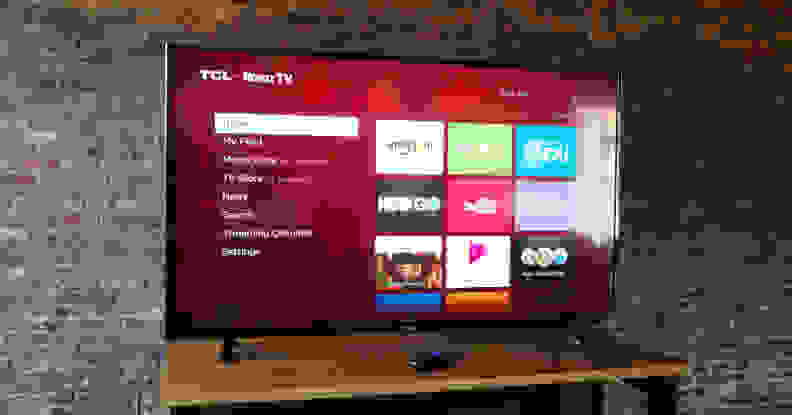 The reviewer said...
This design isn't going to blow anybody away, but it's not bad for what you're paying. Despite being equipped with a full-array backlight (where LEDs line the full rear of the panel and not just the edges like with edge-lit models), the TCL 55P607 manages to maintain a stylishly thin profile from the side, though it's got more depth than the average edge-lit LED. The bezels are plain black and thin, and the two wide-set feet are capped with silvery plastic. It's not a work of art, but it's a good-looking TV.
Vizio M Series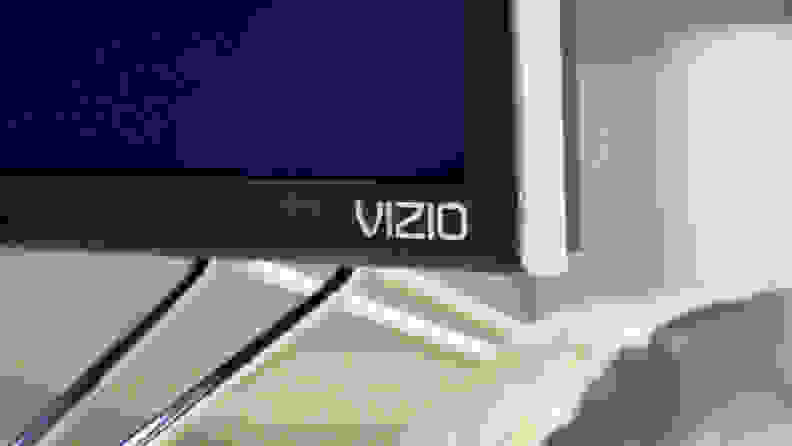 The reviewer said...
The Vizio M has very understated styling, with caltrop-style feet. The feet look good, but they are very far apart.
Unless you specifically have an issue with the M Series' wide-set feet, it does exhibit a slightly more stylish design than TCL's P Series. The fully metal, hollow feet on the M Series win out against the plasticky feet on the P Series.
Vizio's M Series delivers a slightly more stylish design than TCL's P Series.
Where connectivity is concerned, both TVs give you a very similar set of options. Both offer four HDMI inputs, though only one of the Vizio M Series' inputs support 4K/HDR at 60 Hz, while the TCL P Series' inputs will support 4K/HDR at 60 Hz only while an input is labeled "PC."
While neither situation is ideal (you can get four fully-compatible HDMI inputs on many higher-end TVs), the M Series is the more consistent of the two.
---
Related Video: Vizio M Series Review
Round 2: Smart Features
I don't much suspect anyone buys a TV based on the smart features (apps, browser, etc.), but it's still worth considering—you're paying for it, after all.
When it comes to these two TVs, both offer fairly minimalist approaches to smart features, but one of them is clearly superior.
TCL P Series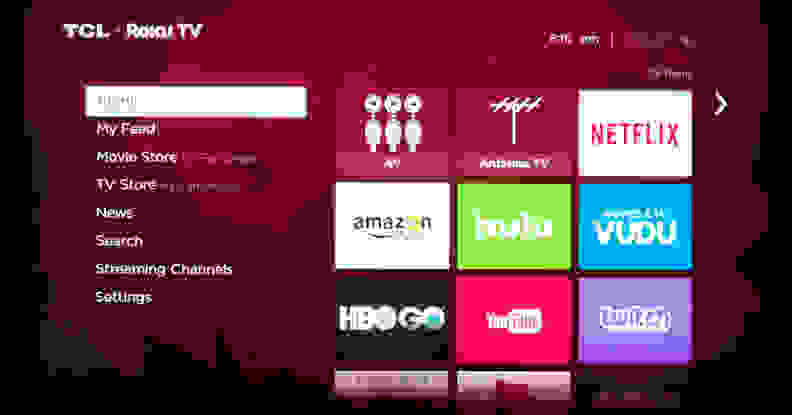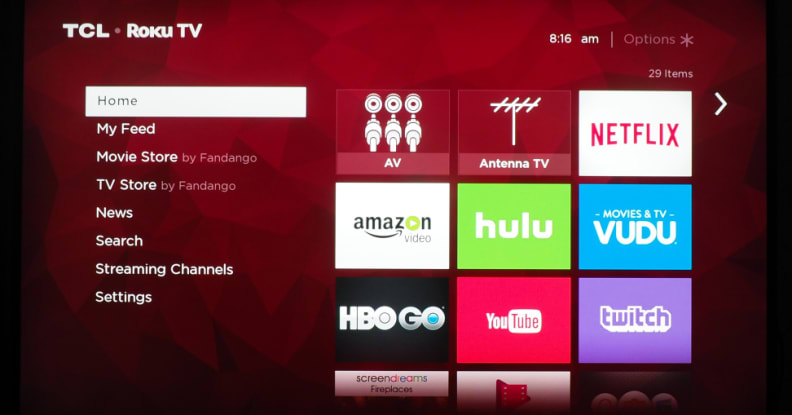 The reviewer said...
We've often praised the Roku platform for its agnostic stance: because Roku isn't associated directly with any singular content ecosystem, it gives you access to all the "channels" it can (compared to, say, standalone Apple or Amazon products, which put a proprietary focus on their own content). Built right into the TV, it's arguably the best TV platform out there for its simplicity and scope of content, upping the TCL P Series' value even further.
Vizio M Series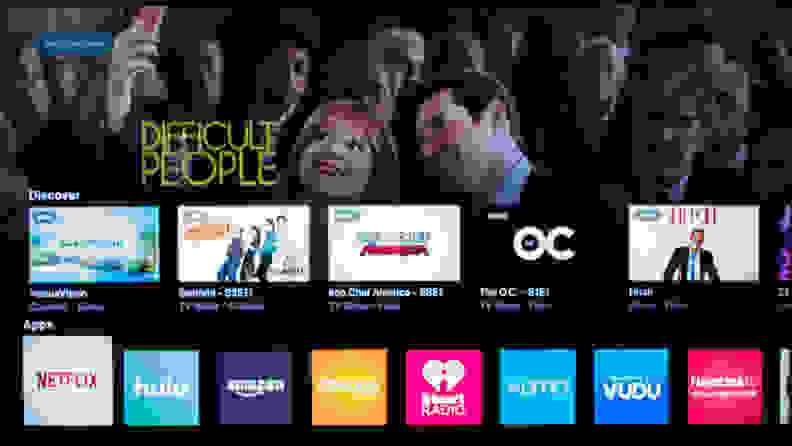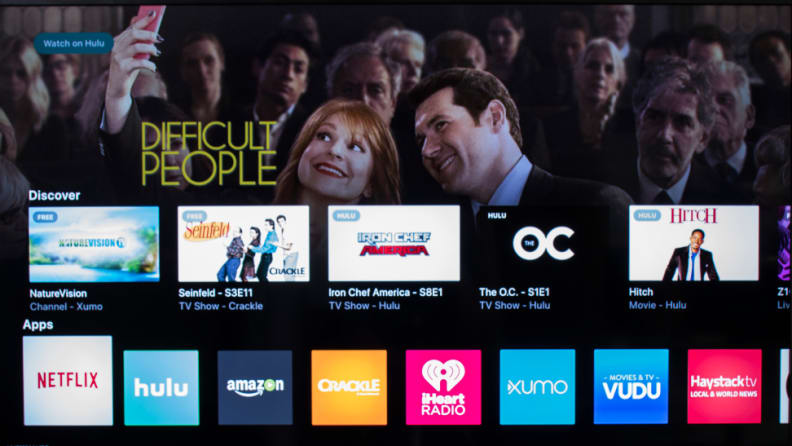 The reviewer said...
If you were used to Google's Chromecast, which powered Vizio's underlying tech, then it was (mostly) a breeze. But for most people a good old-fashioned remote and built-in apps make more sense. The M Series this year still has Chromecast built-in, but it now has a more traditional user interface that includes popular apps like Netflix, Amazon, Hulu, etc. In a nutshell, you're getting a simpler, more streamlined experience in line with older Vizio TVs.
While Vizio's 2017 smart platform is perfectly fine, there's no arguing against the popularity and effectiveness of so-called "Roku TVs," like the TCL P Series. The interface, remote, response speed, and overall content selection are typically superior to proprietary smart platforms, and that's still the case here.
---
Related Video: TCL P Series Review
Round 3: Picture Quality
The Vizio might have a bit of an edge in design, while the TCL boasts a slightly more preferable smart platform, but what matters most is picture quality. Both TVs here deliver 4K resolution screens, High Dynamic Range compatibility, full-array LED backlights with local dimming, and 120 Hz refresh rates.
By all accounts, they're very similar. The thing that really sets them apart is brightness, a key aspect of HDR performance.
TCL P Series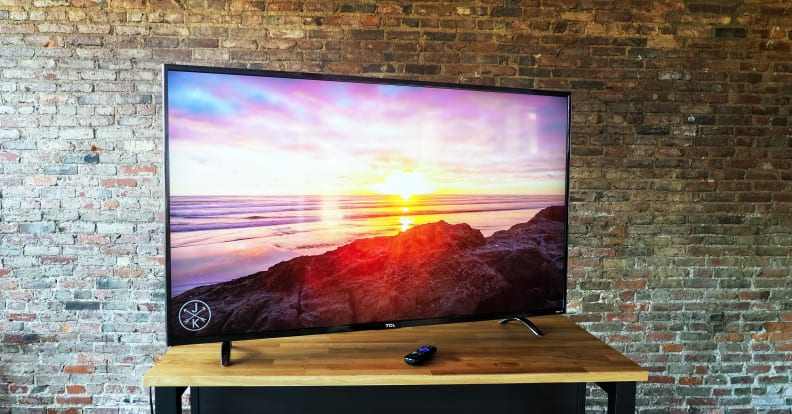 The reviewer said...
Is it the best HDR TV you can buy? Absolutely not. But it might just be the best HDR TV in this price range, and even in the next price range up. Getting over 700 nits from an HDR TV that's less than $700 is entirely unheard of, but somehow TCL has pulled it off. The TV also delivers expanded/better color than the average non-HDR TV, though it doesn't match the DCI-P3 color space (and we didn't expect it to).
Vizio M Series
The reviewer said...
The M Series doesn't quite get that bright, topping out at around 350 nits. A good "standard" dynamic range TV like what you already own likely gets up around 150. The best HDR TVs can now push above 1,000 nits, though personally I find that uncomfortable to watch in a dark room. The M Series also supports both major forms of HDR (HDR10 and Dolby Vision), so you should be set up for some time.
Obviously, there's more at work here than just HDR brightness. Vizio's M Series undoubtedly features better local dimming (the company has been hand-crafting the algorithm for years), while we noticed strange discrepancies in luminance leveling on the P Series, at times.
Both offer the wider color range to really enhance HDR content, and both support Dolby Vision as well as standard HDR content. Importantly, both TVs deliver good input lag results for gamers.
But for most viewers, the TCL P Series' much higher brightness is going to make the most definitive impression where HDR is concerned. Whether it's streamed content on Netflix, video games, or HDR Blu-rays, more brightness is going to razzle-dazzle your senses. Zim, zam, pow. Knockout.
---
Related Video: What is HDR?
Which Should You Buy?
For most viewers, we recommend the TCL P Series
To be clear, both of these TVs offer incredible value. They're both great 4K/HDR TVs and getting them for $700ish is awesome. But there are plenty of cheaper non-HDR TVs you could buy—if you're buying one of these bad boys, it's to indulge in the fancy new HDR format. And where HDR is concerned, the TCL P Series is simply the better choice.
On the other hand, there's one area where the Vizio M Series is easily better: flexibility! The TCL P Series is only available in a 55-inch, and if that's too big or too small, the M Series has your back. It's available from 50 to 75 inches starting around $500. In fact, the $999 65-inch M Series is probably the most valuable TV under $1,000 this year.