Televisions
These are all the best TVs coming in 2017
♫ Get out of my dreams / And into my living room ♫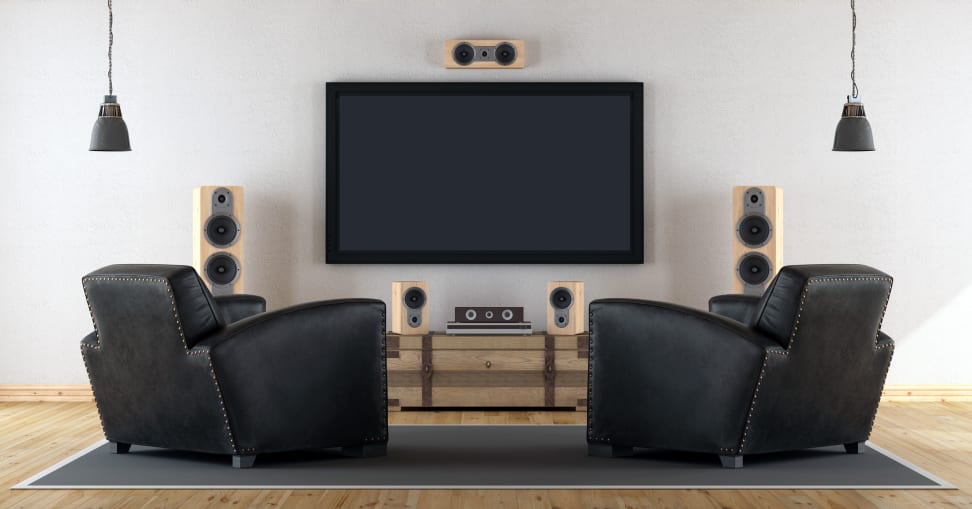 Credit: Getty Images | user "archideaphoto"
Every year, so-called "flagship" TVs show off the latest and greatest in TV tech. What's more, each tends to showcase the major picture quality improvements and flashy new features—specs which often trickle down to more affordable models.
To this end, it's worth knowing about the tech and major upgrades: Even if you (very likely) can't afford any of these home theater behemoths, you can probably afford one of their forebears. Plus, a little window shopping never hurt anyone!
Samsung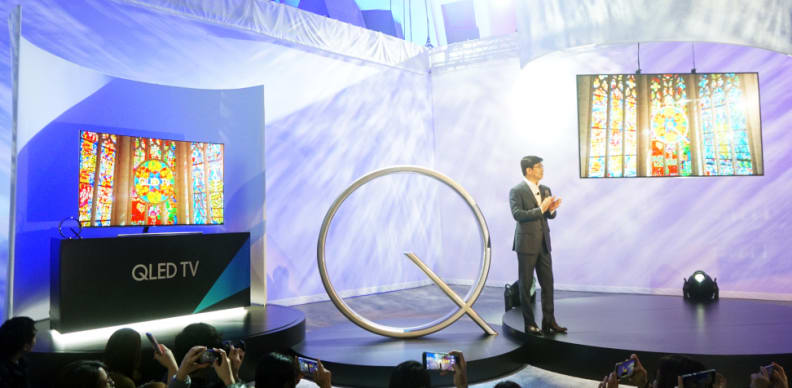 Flagship: Q9 Series
Prices: $3,000–$6,000
The Q9 Series, which is available in 55-, 65-, and 75-inch sizes, is at the tippy top of Samsung's "QLED" lineup for 2017. It features all the usual bells and whistles for a flagship TV in 2017: 4K resolution, Wide Color Gamut support, High Dynamic Range compatibility, and a 120 Hz refresh rate, among other things.
Where the Q9 really stands out is in its use of "quantum dot" technology. While Samsung has been using quantum dots for a while now, this year they're really pushing the envelope. The company claims the dots in these QLED TVs will push them to incredible levels of spec'ery: 100% of the DCI-P3 color space (a first for consumer TVs) and up to 2,000 nits of brightness!
Is this actually true? We will find out once we get one of the QLED sets into the lab. For now, if you're hungry for more info, check out my first impressions review.
---
LG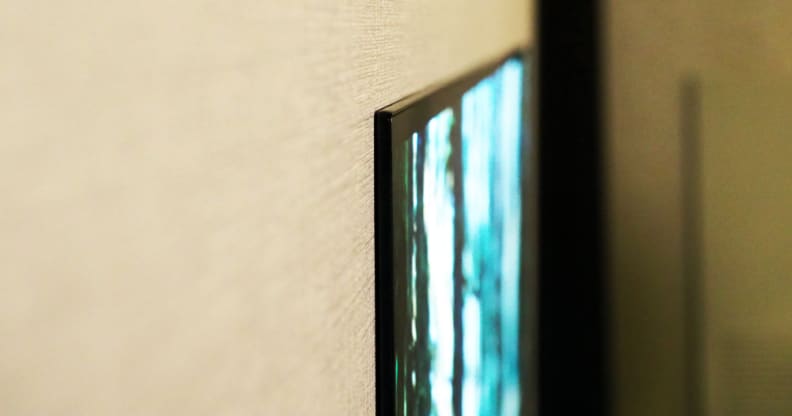 Flagship: W7 Series
Prices: $7,999-$19,999
LG's W7 "wallpaper" Signature Series of OLED TVs are available in 65- and 77-inch variants with, as you probably noticed, huge price discrepancies. The 65-inch is eight grand, which is a bit nuts—but nothing next to the twenty-thousand dollar 77-inch version. What's the deal?
Mostly it has to do with this fancy new OLED tech, which—if you consider yourself a TV geek at all—you should know about. LG has been championing OLED, short for Organic Light Emitting Diode, for the last few years. The panel technology purports rich, vivid colors; legitimately lightless black production; and massive viewing angles. It's no wonder an OLED TV has held our #1 spot for the last few years.
In fact, I recently took a 3,000 mile trip to test the 65-inch W7 out in San Francisco. Beyond delivering almost perfect picture quality, the "wallpaper" design really has to be seen to be believed. Check out my full review of the LG W7 Series.
---
Sony
Flagship: A1E Series
Prices: $5,000 and up
The big buzz for Sony this year is the new A1E Series, which is Sony's first real, consumer-facing OLED model. The A1E Series is available in 55-, 65-, and 77-inch sizes starting at $5,000 and only getting more expensive from there.
Why's this a big deal? Because it's a Sony OLED! Amongst the initiated, Sony is known for delivering TVs that offer superior video processing and great pre-calibration performance, prize perks valued by major TV nerds (I get to say that, you don't). Combine that reputation with the fact that OLED as a panel type is the best thing since plasma (RIP) and you have a very exciting flagship TV.
Of course, we can't really say the A1E is great until we get one in the lab—hopefully sooner than later. For now, if you're hungry for more Sony OLED info, check out my first impressions review from CES.
---
What about the rest?
What about Panasonic, Vizio, Toshiba, Hisense, TCL, and all the others? Well, they're (mostly) alive and kicking, but not quite on the map the same way that Samsung, LG, and Sony are right now.
Where Panasonic is concerned, the company is releasing a new flagship OLED—the EZ1000 (best name ever)—but lately Panasonic hasn't really been vending or competing in the US TV market, so it's hard to say if we'll ever get a chance to see Panny's OLED or not. Likewise, Vizio continues to peddle the now years-old Reference Series as its flagship.
You can check out my 2016 review of the Reference Series if you're interested (it's a solid TV and comes with a whole sound system), but I'm personally way more interested in the upcoming Vizio P Series for 2017, which is almost always an awesome crossroads of performance and affordability.
Like Panasonic, Toshiba has been out of the US market for some time, and we wouldn't expect anything major from the company this year. However, newer players like Hisense and TCL promise to bring lots of solid, affordable sets to the market. But whether their flagships will materialize remains to be seen.