Televisions
Trade your ugly speakers for furniture that sounds just as good
These aren't just TV stands. They're minimalist media centers.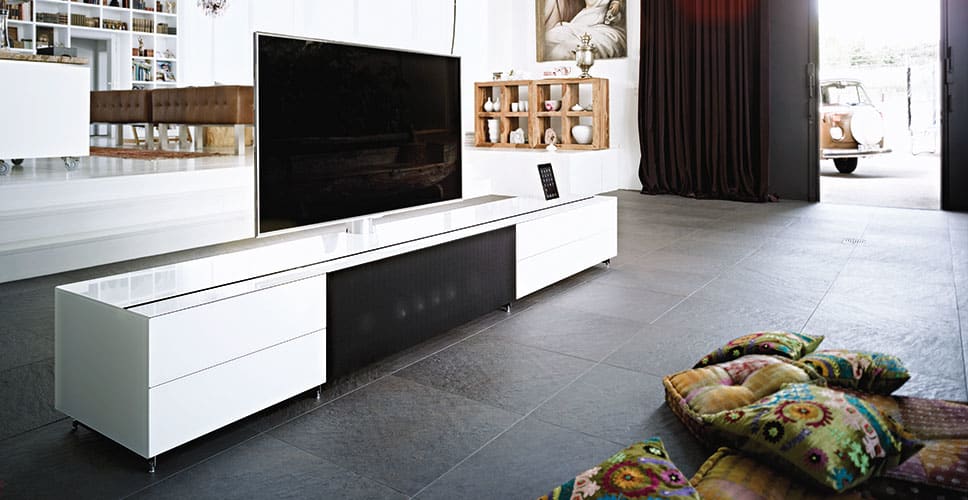 Credit: Spectral
Just because you want better sound from your TV doesn't mean you have to settle for ugly speakers.
These TV stands from Spectral put high-quality audio in a minimalist package, hiding speakers and an amplifier behind a grille. The stands can also conceal all the unsightly cords and wires that are usually part of a home theater setup.
Like the Serif TV from Samsung, it's proof that high tech and high design can live in harmony.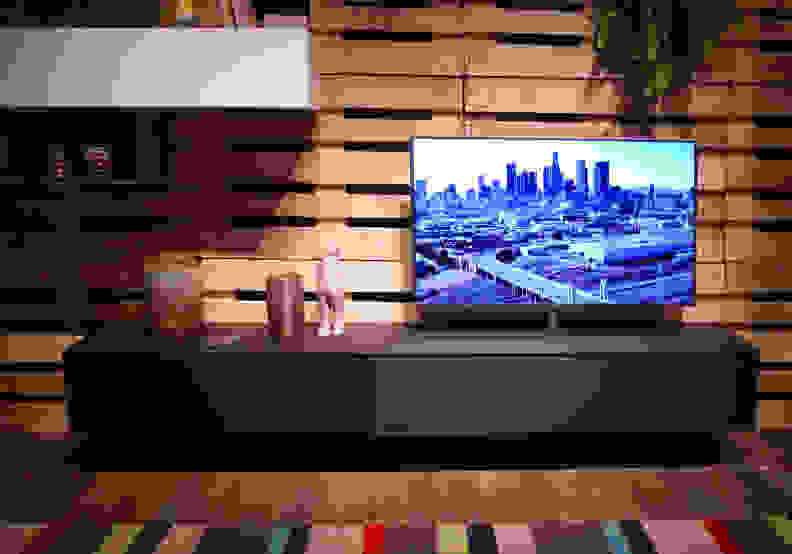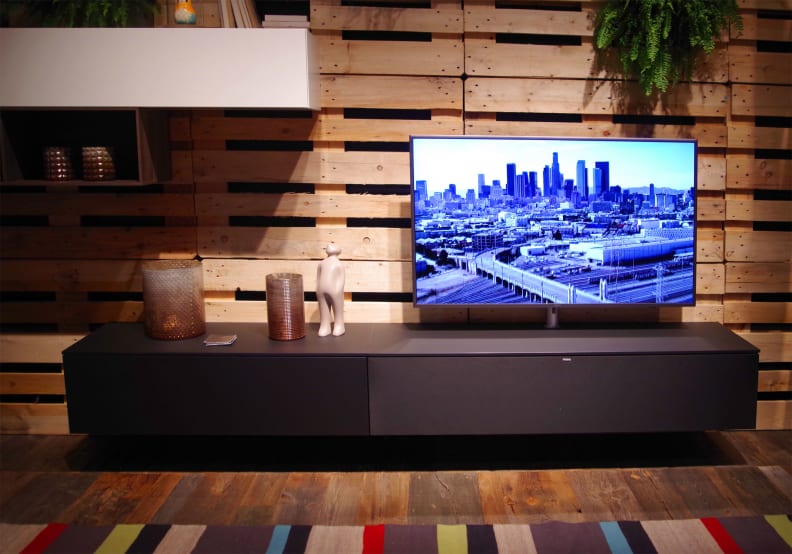 Standard models come with built-in audio from Canton, a German company that's known for its high-end sound systems and speakers. However, it's also possible to substitute in a Sonos soundbar with subwoofer for a smarter setup.
Sure, you could probably create a similar look from an Ikea hack, but it wouldn't sound as good. While developing its furniture, Spectral worked closely with the audio engineers at Canton to ensure that the cabinets would be free from rattles and distortion even when someone turns the bass all the way up. (I had the chance to hear a Spectral system in action, and can assure you that it sounded far better than a typical soundbar.)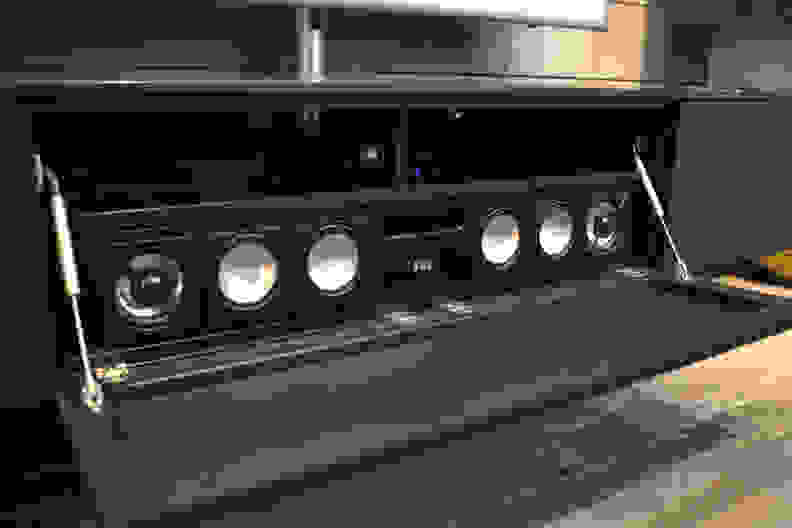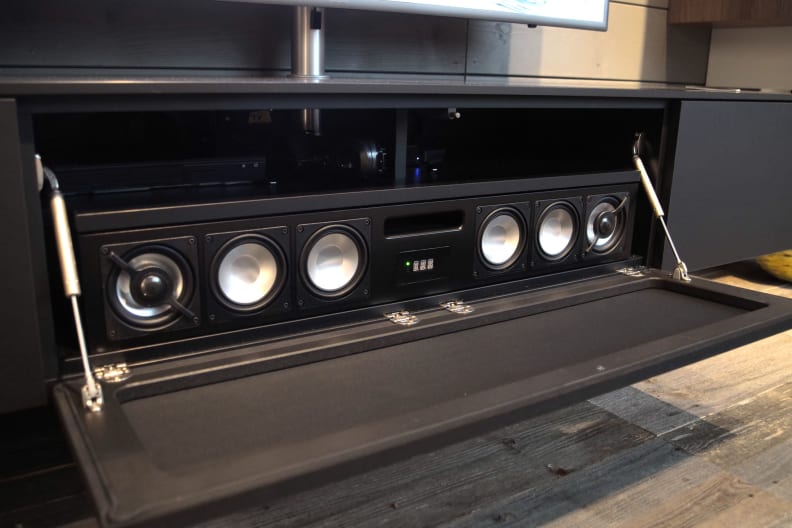 You don't have to put a TV on top, either. Because the stands and speakers are all modular, you can fit multiple pieces together to create a "sound cabinet." You could also join two sets of speakers, install the speakers vertically, wall-mount the furniture, or wall-mount your TV above the stand.
Colors and hardware are all customizable, and it's also possible to install a docking station for an iPad or smartphone.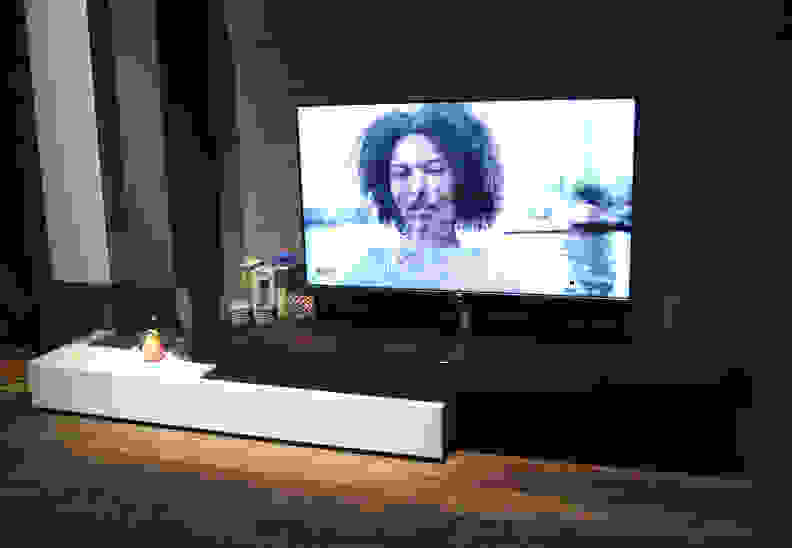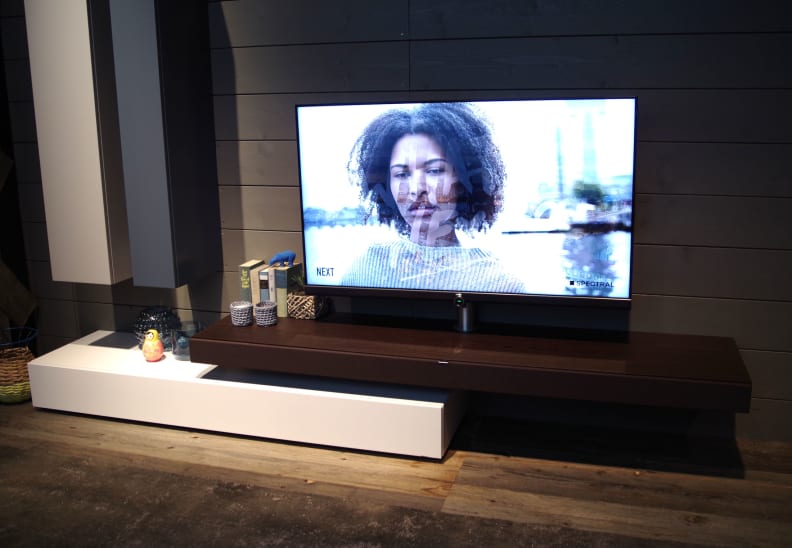 The standard installation, however, uses a VESA mount to attach a TV to a pole that extends from the top of the stand. The TV's cables and cords run through the pole down to the amp and power supply, and the entire setup looks like a single, cohesive unit.
The German-made furniture sells for around $3,000 for a basic model. That's more than ten times the price of some of our top-recommended soundbars, and it likely won't ever go on sale at your local Best Buy.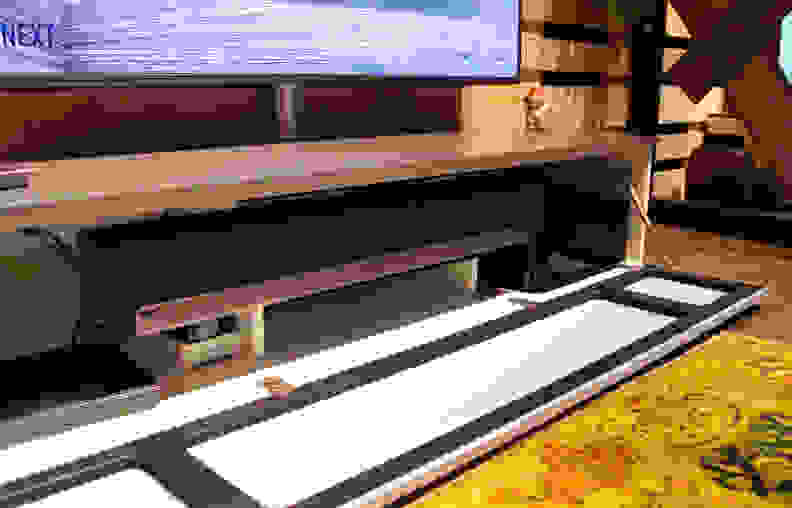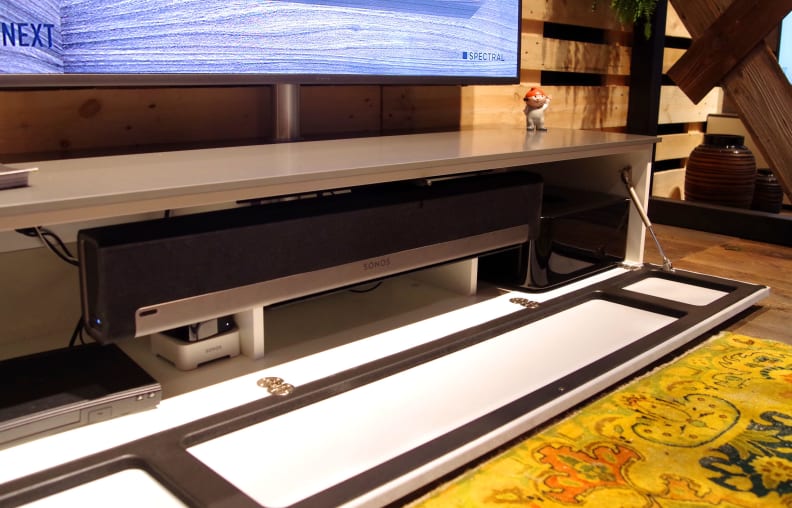 But when you consider the cost of buying individual speakers and furniture—and making sure they don't ruin the look of your living room—the Spectral solution might just be worth it.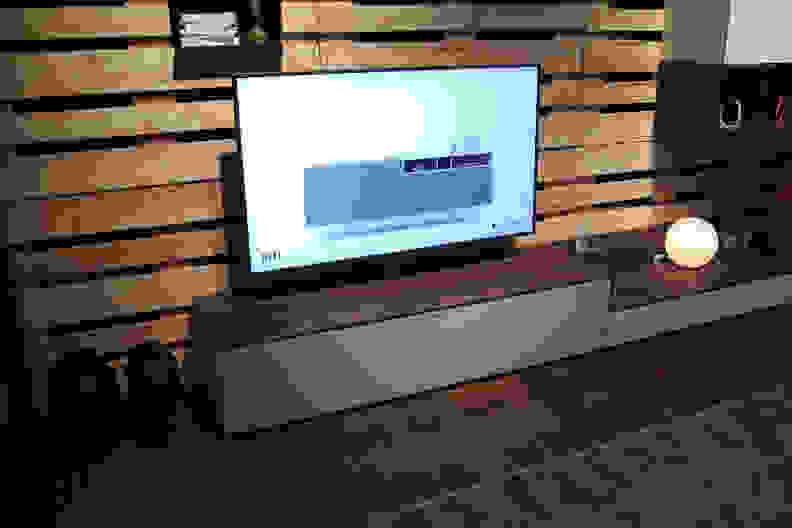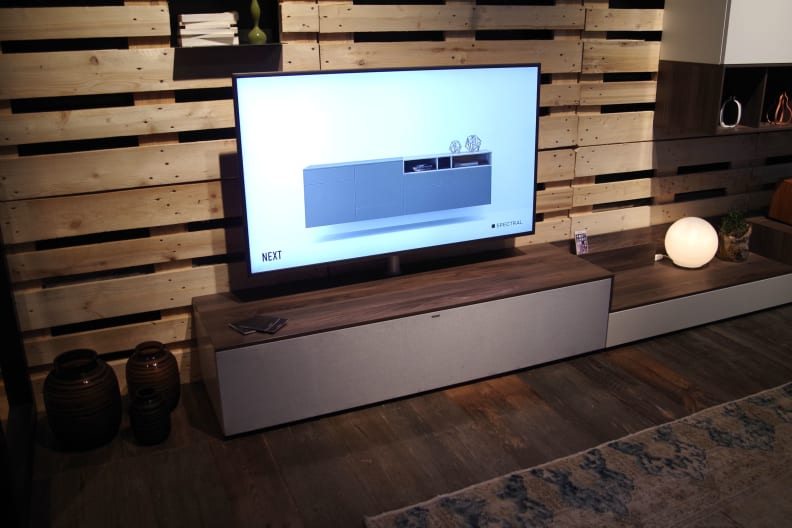 Related Video