Televisions
5 game-changing things coming to your home theater in 2017
Even if you aren't looking for a new TV, there's exciting stuff happening.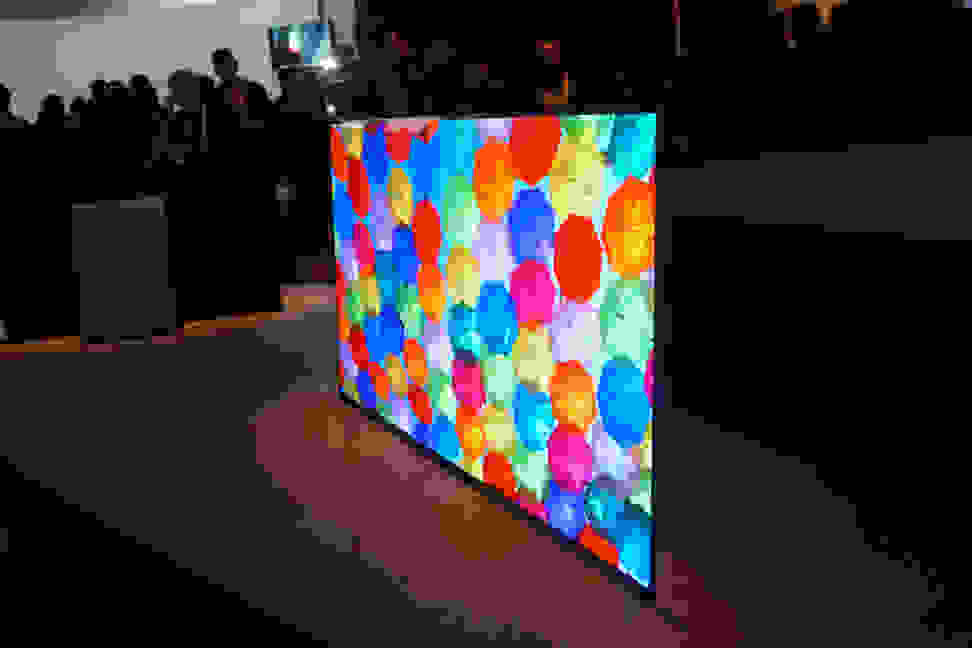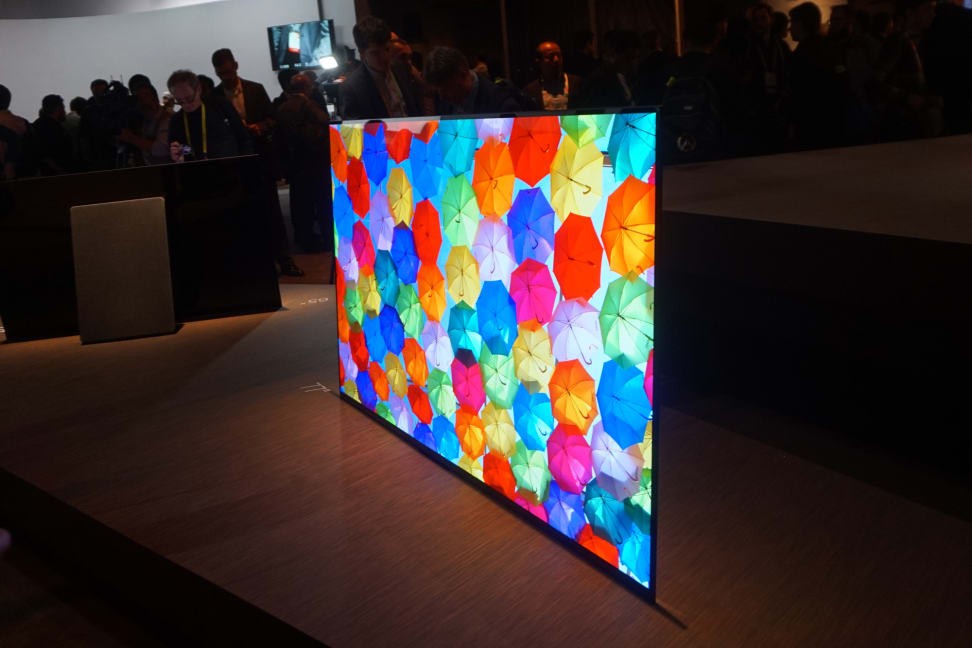 Credit: Reviewed.com / Lee Neikirk
It's been a couple weeks since this year's CES—a week-long tech expo that demos tons of glitzy gadgets—but I'm still rubbing stars out of my eyes. While CES marks the debut of tech products in every category, TVs tech usually steals the show.
CES 2017 was no different: Reviewed saw a bunch of awesome display tech like the massive, humorously named Sony CLEDIS or LG's "Tunnel O'-LEDs." And while Samsung's new flagship or Sony's new, beautiful OLED might not be "affordable" for most people, the TV tech they're bringing to the forefront is exciting for everybody.
Less expensive OLEDs
Organic light-emitting diode or OLED displays are nothing new for the TV industry, but despite claiming our Best of Year awards for the last three years in a row, 2017 seems like the year OLED might officially ease out of deep pockets status.
Why? Well, not only does Panasonic now have its second-generation OLED, Sony has its first consumer-facing set, the XBR-A1E. And while they'll both likely be expensive, it means Sony and Panasonic join LG in the production of OLED TVs, which will lower the cost of the tech on a whole (and definitely increase awareness and exposure).
Speaking of LG, they've got an OLED that sits on the wall like wallpaper. But you can bet that their entry-level B7 and C7 series will be pretty dang affordable for 4K, HDR OLEDs, and the 2016 version—specifically the 55-inch—might even be cheap.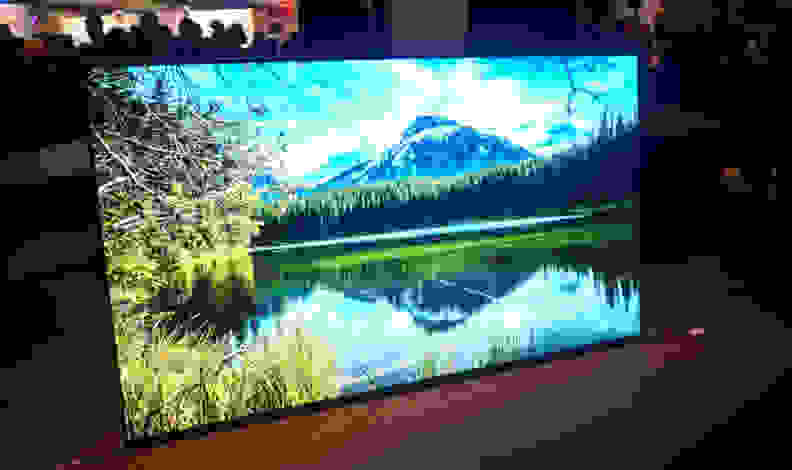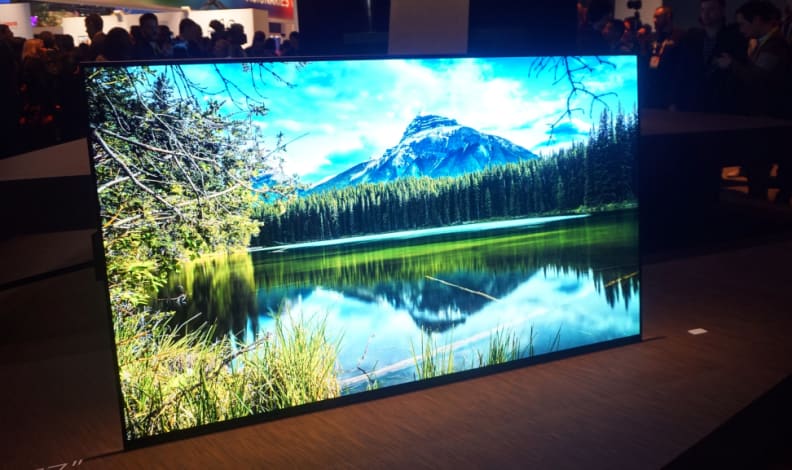 But price or not, one thing is for sure: OLED has arrived. Any complaints we previously had about the otherwise stellar TV tech have been almost entirely resolved. Dimming at the edges of the screen, or vignetting, was solved last year, alongside most concerns about panel lifespan, burn in, and image retention. On top of that, LG has claimed to have increased OLED brightness by 25%, an improvement that Sony and Panasonic OLEDs—which use panels made by LG Display—will also enjoy.
4K Blu-ray players you can actually afford
When Samsung's first-ever 4K Blu-ray player launched in 2016, it was a whopping $400 expense that only the deepest-pocketed videophiles could afford. It wasn't long before guys like Panasonic and Sony joined the 4K disc player race, but that didn't do much to lower prices.
However, this year we expect to see the Xbox One S and PlayStation 4 Pro—both capable of playing streaming content and the latest video games, as well as playing the same 4K Blu-ray discs Samsung was charging $400 to see at the beginning of last year. What's more, the Xbox One S specifically can also play 4K HDR discs!
Sure, you can also stream 4K HDR content off of guys like Netflix, but in the average American household the bandwidth requirements are quite taxing. With 4K Blu-ray playback in tow, consoles like the Xbox One S and PS4 Pro are so multi-faceted there's plenty of reason to pick one up even if you're not a gamer.
The most colorful TVs ever
OLED isn't the only thing getting better. Samsung's big TV breakthrough for CES was in the realm of quantum dots. While quantum dots also aren't new, Samsung has doubled down on what these tiny nano-crystals can do.
Quantum dots are LED/LCD TVs' best shot at displaying amazing High Dynamic Range (HDR) presentation and hyper-bright, colorful images overall. Without getting too technical, Samsung's newest quantum dot displays—which the company is calling QLED—wields a new metal alloy that allows them to hit between 1,500 and 2,000 nits brightness and allegedly cover 100% of the DCI-P3 color space.
What does this mean for you? Well, while the QLED series (Q9, Q8, and Q7) will sport these new-and-improved quantum dots, those lineups will undoubtedly be fairly expensive, and you won't get the QLED picture quality in Samsung's midrange or entry-level series, nor from any other manufacturer.
But it does mean that quantum dots as a whole are very capable of improving. Like with OLED becoming more widely adopted in the marketplace, it means better, brighter, more colorful LED/LCD TVs over the next few years, eventually making these impressive benchmarks commonplace and affordable.
Full Dolby Atmos sound—at home
Dolby Atmos is the legendary AV company's proprietary audio format. What makes Atmos special? Essentially, Atmos is an advanced surround sound/speaker setup that adds upward-firing and object-oriented sound metadata to the standard 2/5/7 channel sound playback.
While Atmos has started to infiltrate movie theaters in recent years, getting real Atmos playback at home wasn't easy. Fortunately, last year saw the initial launch of Samsung's first Dolby Atmos-equipped soundbars.
This year, companies like LG have joined the Dolby Atmos push via their 2017 soundbar lineups; TVs have started to adopt native Dolby Atmos playback, and Dolby has even instituted disc players to play Dolby Vision (Dolby's proprietary HDR) alongside Dolby Atmos sound from Philips.
4K, HDR, and Wide Color Gamut all over
Finally, the most notable thing in 2017 is probably what is becoming standardized across midrange and even entry-level cost TVs from almost every manufacturer: Samsung, LG, Sony, Panasonic, Vizio, Hisense, TCL, and so on.
4K resolution is now basically entirely "the norm." Next to the contrast, color, and overall brightness of modern High Dynamic Range/Wide Color Gamut capable TVs (which will be a huge majority of what's available this year), 4K resolution is downright dull.
Related Video
Up next
Get Reviewed email alerts.
Sign up for our newsletter to get real advice from real experts.