Televisions
Unsung Display Technologies of IFA Berlin 2013
Presenting the latest, greatest, and downright strangest displays from IFA Berlin 2013.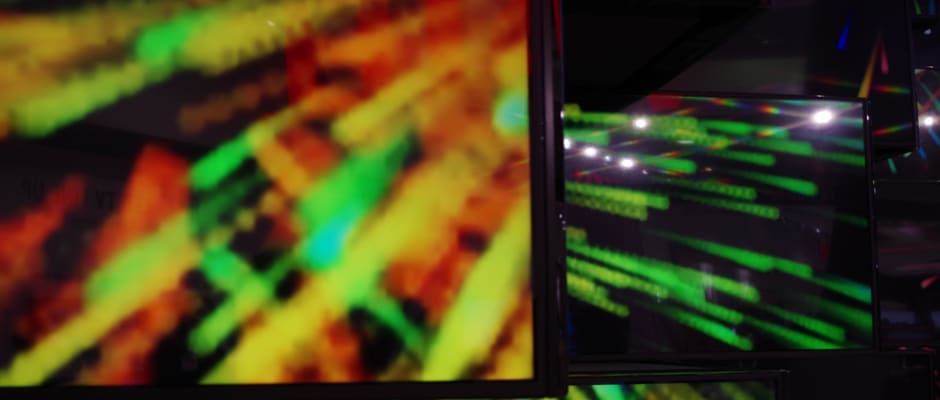 Credit:
Well, TV's big boys have made their major IFA Berlin announcements and the dust has finally begun to settle. Now let's spend some time checking out the cool display technology you may not have heard about.
Not your typical TV tech
We stopped by the Hisense booth to try out the company's glasses-free 3D TV. If you stand about five feet from the screen, the 3D effect is pretty uniform, but stray too far outside of the desired aspect ratio, and it begins to look like a late 90's holographic comic cover. On the plus side, it would make a great Nintendo 3DS screen... for Paul Bunyan.
After viewing Hisense's glasses-free 3D TV, we also checked out the company's transparent 3D display. These aren't likely to show up in your home anytime soon, but it could be a useful technology for commercial use. Even Hisense didn't seem too sure about the practical uses for transparent display. When asked what motivated the creation of the display, we were told, "nothing really, but maybe it could be used by architects?"
The future is modular
Probably the coolest TV concept on show at IFA Berlin was Loewe's modular, wirelessly powered television system. Items included a portable display, a hanging display, and a sliding display. Don't expect to see these in homes anytime soon, as the models we saw where only mock-ups. Loewe's modular lifestyle is completely speculative at this point.
A little home decor T.L.C from TCL
Now that UHD and OLED are set to take the world by storm, we figure ODMs must be scrambling to offload all those SD and HD panels they have lying around. At least, this is the conceit we've invented to explain the TCL booth. This Chinese television manufacturer is re-skinning the displays in fun colors and marketing them as second screens for kitchens and bedrooms.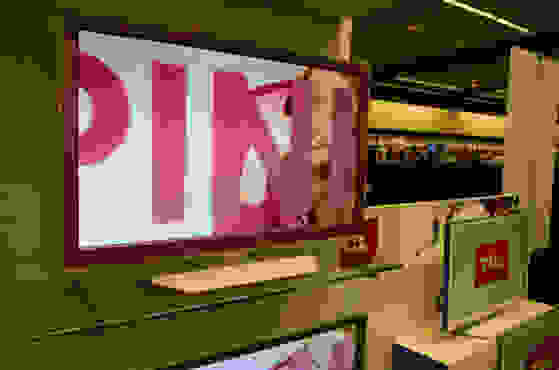 Got a problem? Samsung has the solution.
Samsung's wall display technology is the best solution to a problem you didn't know existed. This Korean manufacturing giant isn't the kind of underdog we usually like to feature in an article like this, but Samsung had its share of unsung heroes. While the world is focused on 4K and OLED, we can't get enough of Samsung's bezel-free designs, which create the illusion that the display is part of the wall. (Okay, the 98" TV was also pretty cool.)
Vestel's gigantic TV is also gigantic
We've already written about Vestel's TV division, but we couldn't resist showing the Turkish company's massive UHD TV one more time. Watch your back, Samsung.
Soon appearing at a mall near you!
Both Samsung and Vestel had translucent screens on display, but the Samsung screen's were, in all fairness, noticeably sharper. We think at the very least the technology will make for some pretty exciting window displays.
"Aren't these somethin' to admire, cause their shine is somethin' like a mirror"
And finally for the person who has everything, we have Ad Notam's mirror TVs: designed and sold primarily to hotels and consumers with more money than sense. The good news is these TVs work great... as mirrors. As televisions? Not so much. Anyone who has tried to watch TV in a bright room knows that reflective surfaces don't make for optimal viewing. Predictably, in this case, the screen is almost impossible to see under any type of light.