Televisions
Vizio P Series Firmware Update Fixes Key Issues
Get rid of excess sharpening, and get the most out of your P Series TV.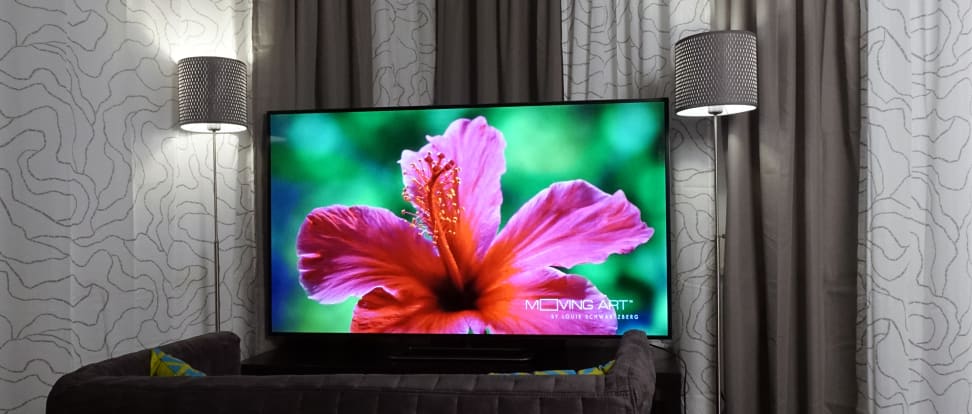 Credit:
Vizio's P Series was one of the most valuable and highly anticipated TV lineups of 2014, with the 65-inch P Series easily taking home our award for Best Value 4K Television of 2014.
The P Series wasn't completely free of issues, however.
Upon launch, the TV suffered from an overly aggressive upscaling algorithm that introduced artificial video processing even during playback of native 4K content. The result was unnatural-looking sharpness and luminance. In short, the TV was "touching up" content that it didn't need to, and videophiles were miffed.
Fortunately, Vizio rolled out Firmware Update 1.1.14 last month, promising both broad- and fine-tune controls for the TV's upscaling process during both 4K and sub-4K (1080p or lower) content. The change addresses previous complaints about the TV's upscaling, but it isn't an immediate, quick fix.
Here's the scoop.
Installing The Update
To get started, you'll have to confirm that you've received Firmware Update 1.1.14.
You'll need to be online in order to receive the update, so make sure your P Series is connected to the internet via either WiFi or wired connection.

The update is rolling out by serial number, so if your P Series hasn't prompted you to update yet, be patient.
To check if you've got the latest firmware, follow these steps:
Turn on your TV. Good start! Next, press the Menu button to bring up the software menu, and click on the "System" menu.

Once you're in the "System" menu, click on "System Information."

From here, look for the "Version" prompt. If it says 1.1.14, you're up to date! If not, you may need to manually check for the firmware update (via the Service Check button all the way at the bottom of the System Information screen), or you can simply wait for the update to roll out to your TV.
What It Does
According to Vizio, Firmware Update 1.1.14
"Offers advanced local dimming performance for more accurate, localized black levels and contrast, new sharpness control with broad, adjustable regulator for both Ultra HD and HD content, and motion control support for a wider range of video and film-based sources."
Once you've confirmed that you have Firmware Update 1.1.14, you might notice that the options in the Picture menu don't look terribly different. In fact, even if you've downloaded the update, native 4K content will still look exactly the same—a little overly sharp.
While it's impossible to gauge the increased effectiveness of the set's local dimming (localized contrast) without lab work, it's pretty easy to see the difference in the sharpness control. In short, you can now turn it "off" completely, whereas before it was always active.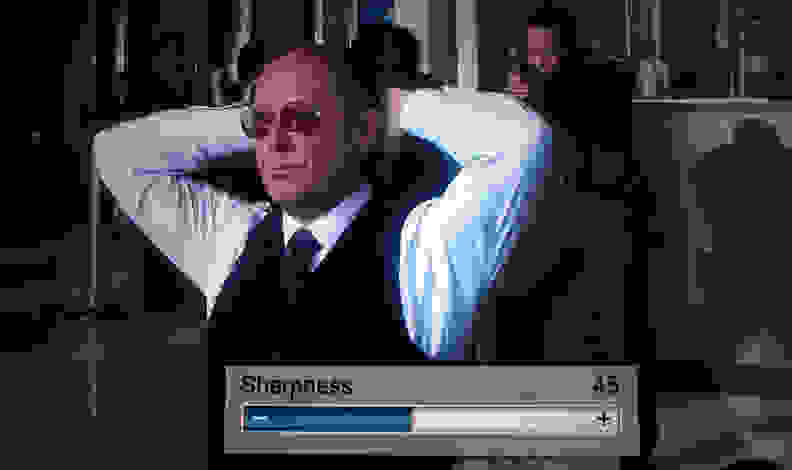 To test it, we pulled up Blacklist on Netflix. By default, the TV's Sharpness control is set to "45." Since the image is native 4K, it doesn't need to be "enhanced" in the same way that sub-4K content does when playing on a 4K TV.
The difference the update makes isn't massive, but being able to turn Sharpness down to 0 does preserve many of the subtler textures without blowing out critical details.
And let's be honest—James Spader looks sharp enough, the guy doesn't need over-emphasis of his shirt's pinstripes, nor excessive brightening of the dots on his tie.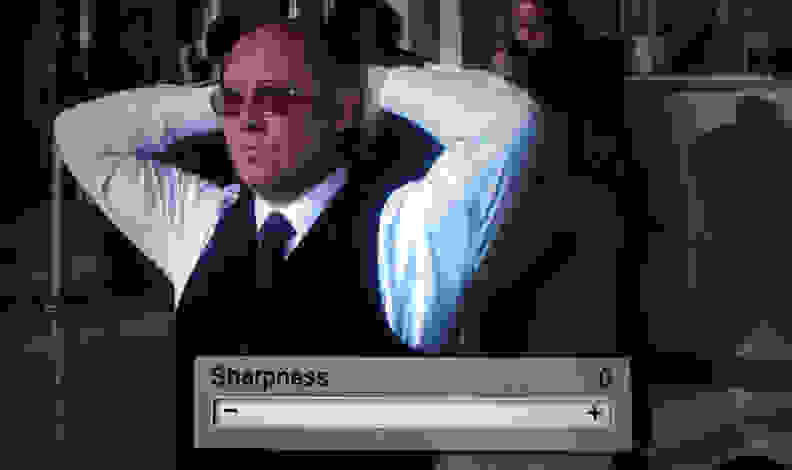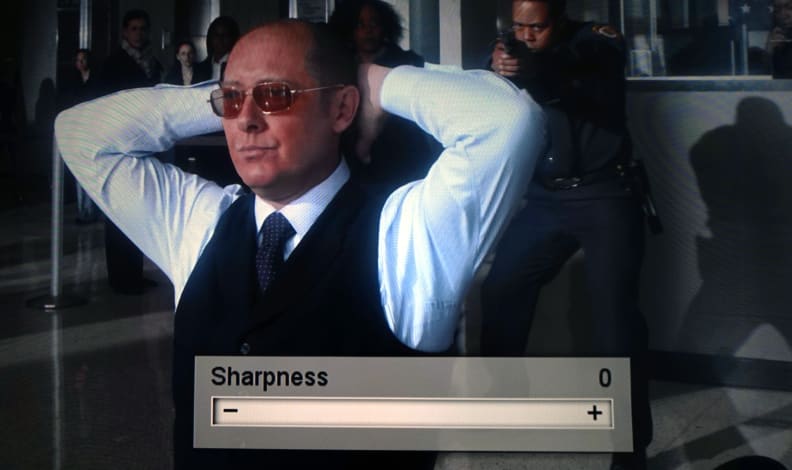 ---
You might remember that during my initial review of the P Series, I praised its picture quality, but noted that the appearance of some content looked a bit "unnatural," and took some getting used to. Some of that impression was due to the TV's excess sharpening—thankfully, Vizio listened.
Note that you'll still have to manually turn down the Sharpness control after the update; Vizio hasn't changed any default settings, only given you the ability to do so yourself.
You'll have to manually turn down the Sharpness control after the update.
If you own the P Series already, be on the lookout for the firmware update, which first became available in January. Even if you don't have any beef with how the TV handles 4K content, it's always good to keep your firmware up-to-date.
If you've been holding off on buying a P Series TV because of its unnatural upscaling, you can now rest a little easier. While the TV's pixel tuning algorithm can still make for a pseudo High Dynamic Range look at times, the biggest offender—excess sharpness—has been squelched.