Televisions
Here's everything Vizio is doing in Home Theater for 2020
Vizio has a lot to offer in home theater this year—including an OLED TV!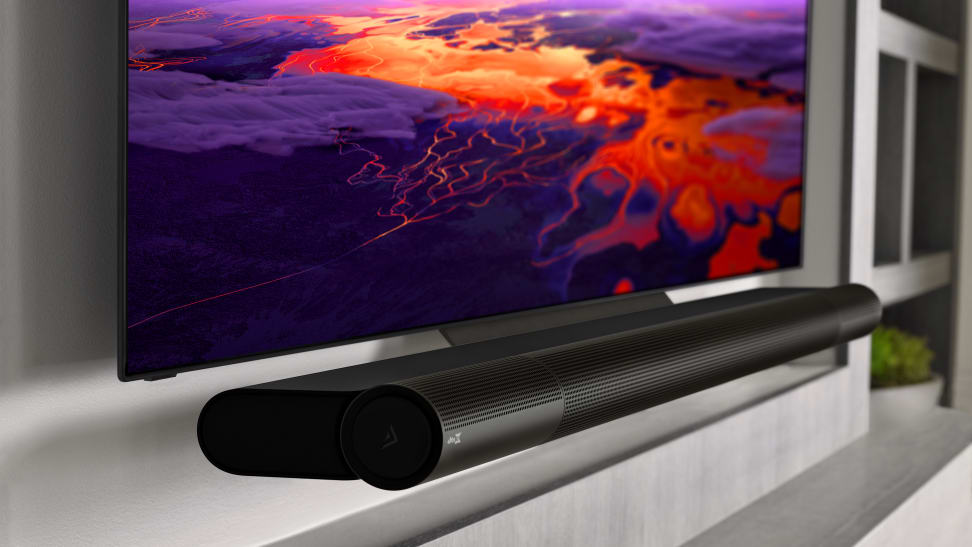 Credit:
If you're thinking about buying upgrades for your home theater in 2020, you should keep an eye on what Vizio will have available. During CES 2020 in Las Vegas, the company debuted its new lineup of TVs and soundbars, and introduced the latest iteration of its TV smart platform, SmartCast 4.0. Here's everything you need to know about Vizio's new 2020 products.
---
Vizio's first ever OLED joins the usual suspects
---
The biggest news to come out of Vizio's CES showcase is that the company finally has its own OLED TV. It's a bit confusing, because unlike Vizio's other 2020 TV options—which generally have names like "M-Series" or "V-Series," the Vizio OLED is just called the... Vizio OLED. It's possible that Vizio will attach a more trackable moniker or model number to the TV eventually, but for now, it is what it is.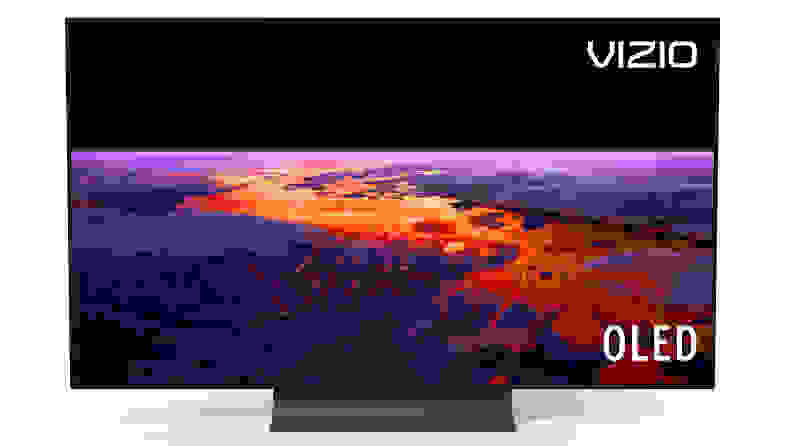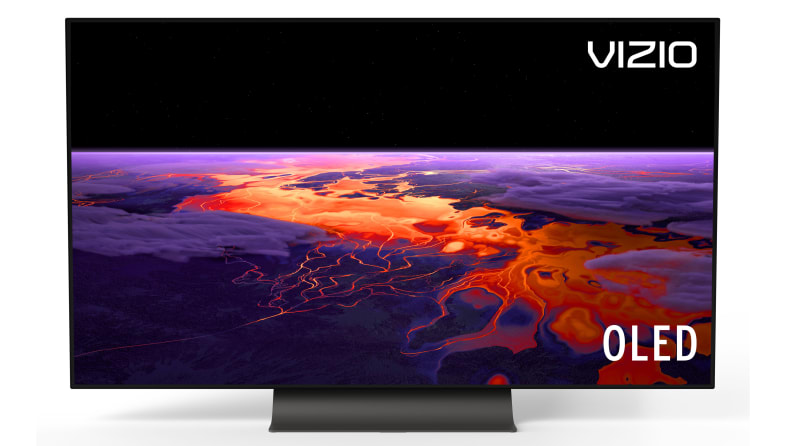 One reason this is big news is that, despite being one of the dominant TV types in terms of picture quality for the last five years, OLED TVs are still vastly outnumbered by LED/LCD TVs in the US market. For a few years, you could only get OLED TVs from LG. Panasonic started making OLED TVs a couple years back, but they aren't available stateside. Sony also has OLED models, but they're ultra-premium, putting them out of reach of the average consumer.
Vizio hasn't announced pricing for its OLED TV, but the representatives we spoke to did confirm that they'd be more affordable than competitors, in line with the company's other TV offerings. You can expect a definite amount of quality from the panel itself, however, as it's also manufactured by LG Display, the same provider for every OLED TV on the market right now.
This year, we'll also see the return of the Vizio V-Series line. The 2020 V-Series comes in a wide range of screen sizes—40-, 43-, 50-, 55-, 58-, 60-, 65, and 70-inch sizes—each of which are 4K/HDR TVs and feature the new SmartCast 4.0 smart platform and Vizio's newly designed IR remote.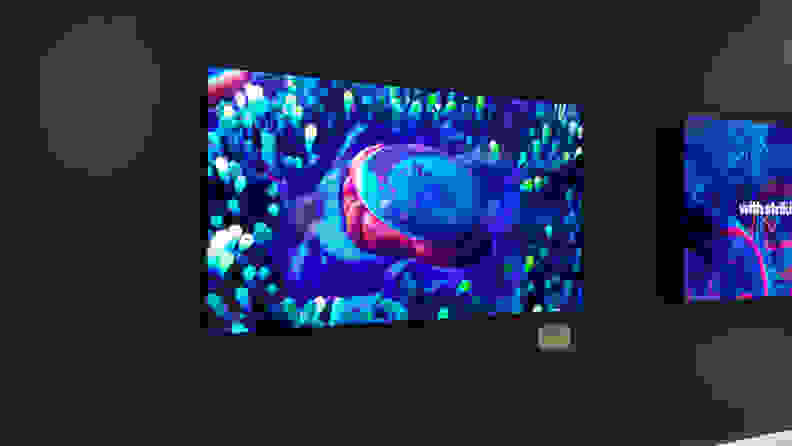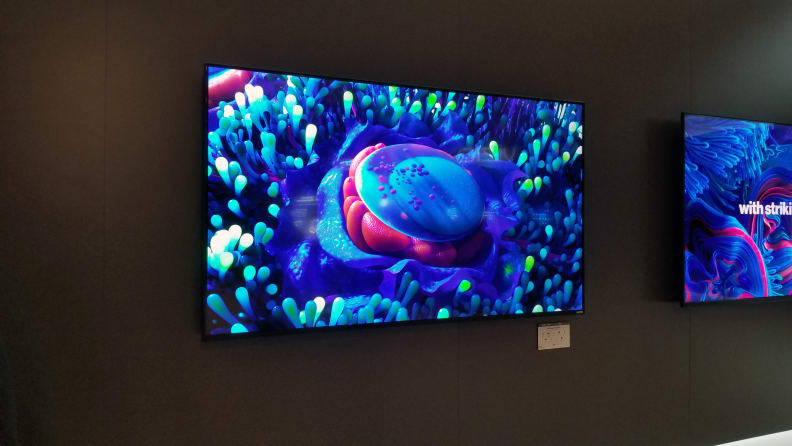 The key thing to understand about the V-Series TVs is that, while they are able to receive HDR (High Dynamic Range) signals, they do not have the same advancements in brightness and color as the higher-end models. Vizio claims an average of 250 nits of brightness for the V-Series TVs, which isn't quite enough brightness to do justice to HDR content (we feel a soft 400 nit minimum is required to really bring out the details of HDR content). The V-Series TVs also don't use local dimming, though they are all full-array LED models.
Next up are the M-Series Quantum models. The 2019 M-Series Quantum was one of our favorite TVs, and we're glad to see it continuing into 2020. There are a lot of picture quality advantages when you step up from the V-Series into the M-Series Quantum, namely quantum dots, which hugely improve a TV's color production range.
Like last year, the 2020 M-Series Quantum TVs are split into two sub-categories: the M7 and M8 models. The M7 subset includes 50-, 55-, and 65-inch models, while the M8 subset includes only 55-inch and 65-inch options. The main difference between the two is that the M8 models have a much higher number of local dimming zones. While all of the M-Series Quantum TVs use full-array local dimming—a backlight system that makes for hugely superior contrast compared to edge-lit LED TVs—the M7 models only have up to 30 local dimming zones, while the M8 models have 90.
There's also a difference in brightness. Whereas the V-Series TVs only get up to around 250 nits, the M7 TVs are benchmarked around 600 nits, while the M8 TVs are benchmarked around 800 nits. This makes them much better candidates for good HDR performance, especially considering that they all have quantum dots, which expands their color to match the expanded brightness capabilities. Like last year, the M-Series Quantum TVs are still 60 Hz refresh rate models.
Things start to get a little more into the premium performance range with the P-Series Quantum, but you lose a bit in terms of available screen sizes. The P-Series Quantum TVs are available in 65- and 75-inch sizes only, but both of them multiply the specs of the M-Series Quantum by a good margin. Here, you're getting up to 240 local dimming zones, brightness benchmarked at 1,200 nits, 120 Hz refresh rates, and the same expanded color via quantum dots.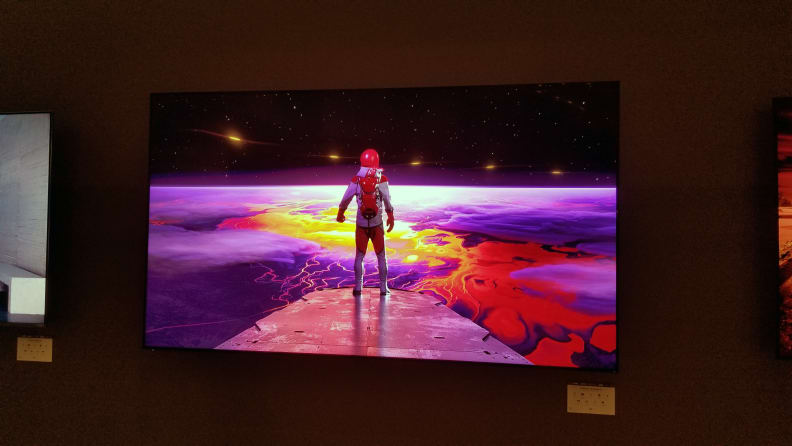 Finally, the P-Series Quantum X is also returning for 2020, bringing expanded screen sizes compared to last year and continuing to push the boundaries of benchmark specifications. The 2020 P-Series Quantum X will be available in 65-, 75-, and 85-inch sizes, with local dimming zone counts up to 792, and brightness purportedly around 3,000 nits. While Vizio's OLED is a premium model, we wouldn't be surprised if the 2020 P-Series Quantum X is the company's best TV offering this year.
The P-Series Quantum and P-Series Quantum X TVs also utilize a new "IQ Ultra" processor to help them handle faster and variable refresh rate capabilities, and both will also come with a newly designed voice remote that's compatible with Google Home and Amazon Alexa. All of the 2020 TV series—yes, even the V-Series TVs—will also be HDMI 2.1 compatible.
---
Simplified soundbars for all
---
The soundbar market has been growing steadily over the last few years, and Vizio has been one of the most successful players. The 2020 soundbar lineup seeks to continue Vizio's strong presence in the soundbar market, while making it easier for people to actually choose one.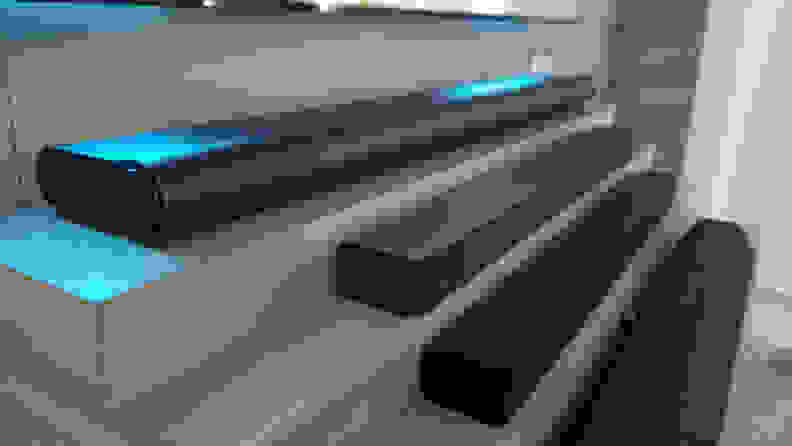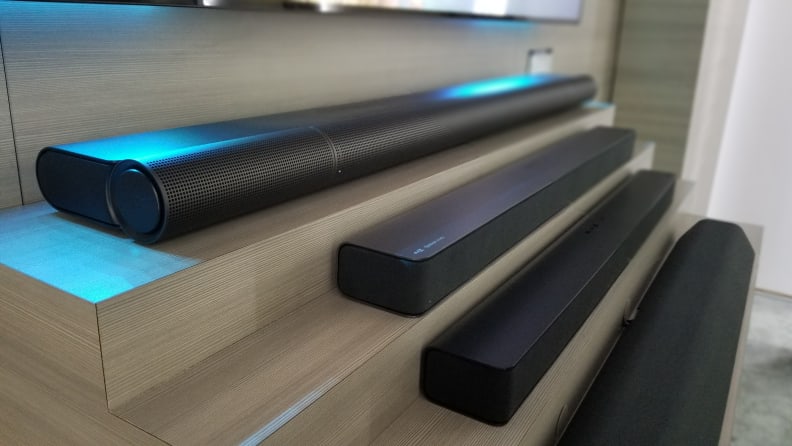 I spoke with Mike Wood during our meeting with Vizio, and he explained how, on the industry side, a model name like "SB-3651-4" makes perfect sense—a 36-inch soundbar with a 5.1-channel speaker setup, right? Well, it's confusing for consumers, so in 2020 Vizio is vastly simplifying the naming scheme for its soundbars to be in line with the TVs.
To that end, Vizio's 2020 soundbar lineup includes the new "Elevate" model, as well as M-Series and V-Series soundbars. Like the company's TVs, the soundbars fall into a "good, better, best" delineation, where the performance/features increase in line with how much you're paying as you step up through the series.
The entry-level V-Series soundbars give you either a basic 2.1-channel stereo setup or a more involved 5.1-channel setup, but don't get into any object-oriented sound a la upward firing speakers or Dolby Atmos support. The 5.1-channel V-Series improves upon the 2.1-channel version by adding a center channel and satellite speakers for a more immersive experience. We expect both V-Series soundbar options to be quite affordable, though pricing hasn't been announced yet.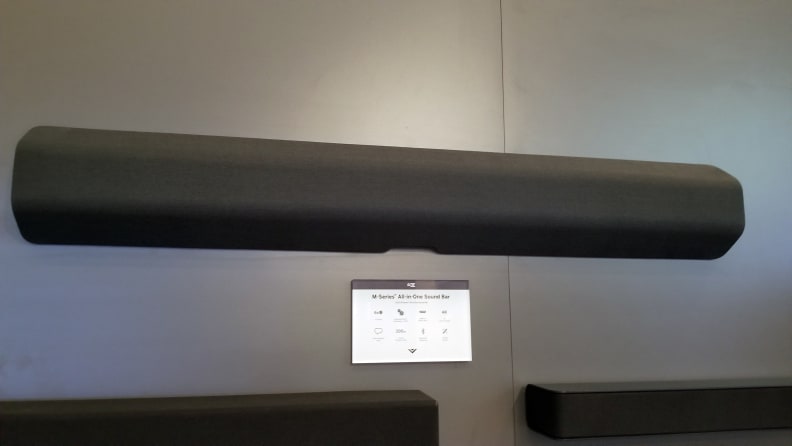 With the M-Series soundbars, you're getting a 5.1-channel option, a 5.1.2-channel option, and an "All-in-One" version. The M-Series bars are Dolby Atmos and DTS:X compliant, and utilize a separate wireless subwoofer for additional bass/sub-bass support, though only the 5.1.2 option has actual physical up-firing speakers to implement true Atmos/object-oriented sound reproduction.
The "All-in-One" bar is a consideration for consumers with less space. Vizio claims that its use of DTS Virtual:X and an in-bar woofer allow it to create an immersive, surround sound experience all from the compactness of a single soundbar, meaning you won't have to worry about placing a separate subwoofer elsewhere in the room.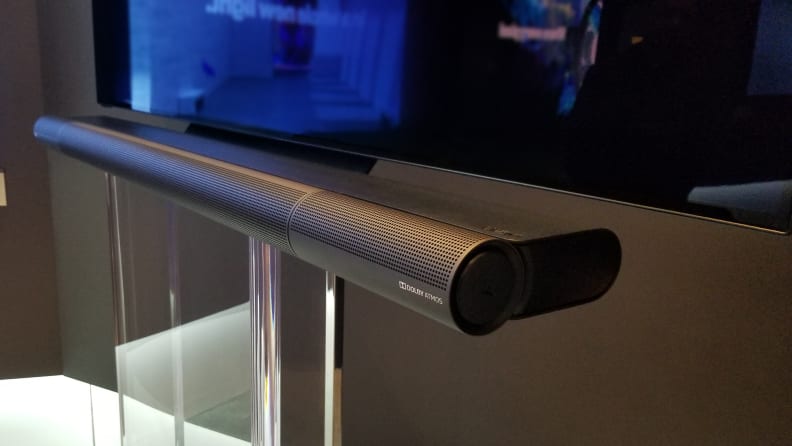 The top-level soundbar is also the most ingenious option. The Vizio "Elevate" soundbar is a 5.1.4-channel system uses "auto-rotating" speakers on either end of the bar, which will rotate up when they detect audio metadata containing information for upward-oriented sound, and will rotate back down to support the traditional 5.1 setup when upward-firing metadata isn't present.
This gives the Elevate serious appeal if you want a soundbar that can handle the latest advances in at-home cinematic sound production (namely Dolby Atmos), but also want to be able to purely produce music without the soundscape disparity that results from using upward-firing speakers when they aren't called for. The Elevate will also interface chiefly with the new Vizio OLED: it can snap into the base of the TV, serving dual duty as both the TV's tabletop stand and speaker system.
---
SmartCast gets smarter
---
Vizio's SmartCast system has had to jump some hurdles over the last few years. Between the company's decision to remove in-unit TV tuners from their TVs, and a brief foray with using forced second-screen control methods, the Chromecast-utilizing SmartCast system hasn't always been our favorite smart platform.
However, with SmartCast 4.0, Vizio is attempting to get things back on track, primarily through the use of voice assistants. Most of the 2020 TV lineup is compatible with Google Home and Amazon Alexa, and Vizio is capitalizing on that relationship by introducing its first ever remote with voice capabilities. The P-Series Quantum and P-Series Quantum X TVs all come with the new voice remote, which Vizio demonstrated at length during its product demo.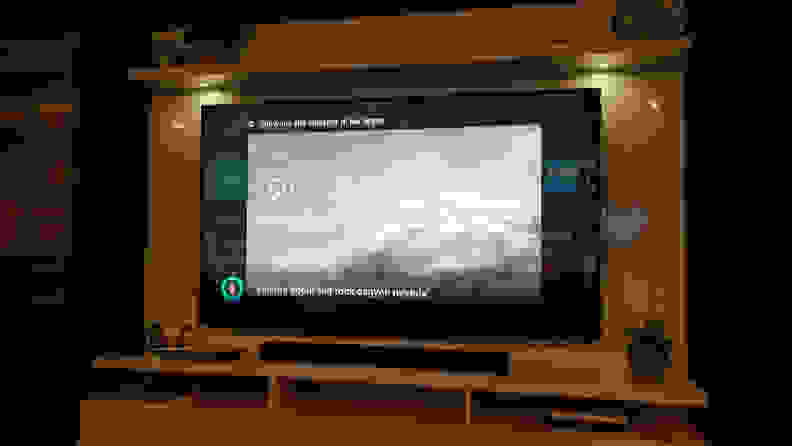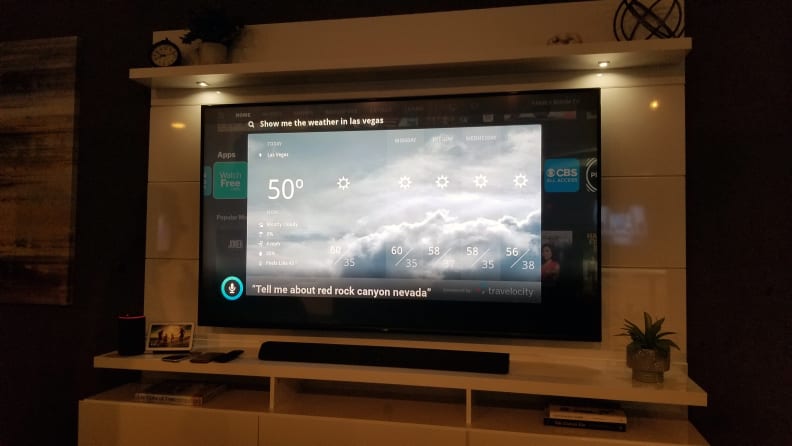 Allegedly, you'll be able to more easily do things like switch picture modes and launch apps using only voice commands, as well as pose complex layers of queries to drill down search results. You can say, "Show me action moves from the 80s," then say, "Just the Tom Cruise ones," and search will eliminate detritus until you inevitably arrive at Top Gun. According to press resources, you'll also be able to use voice commands to do things like search Wikipedia and check the weather.