Televisions
We Updated Our Television Scores: Here's How and Why
Our response to ever-evolving TV technology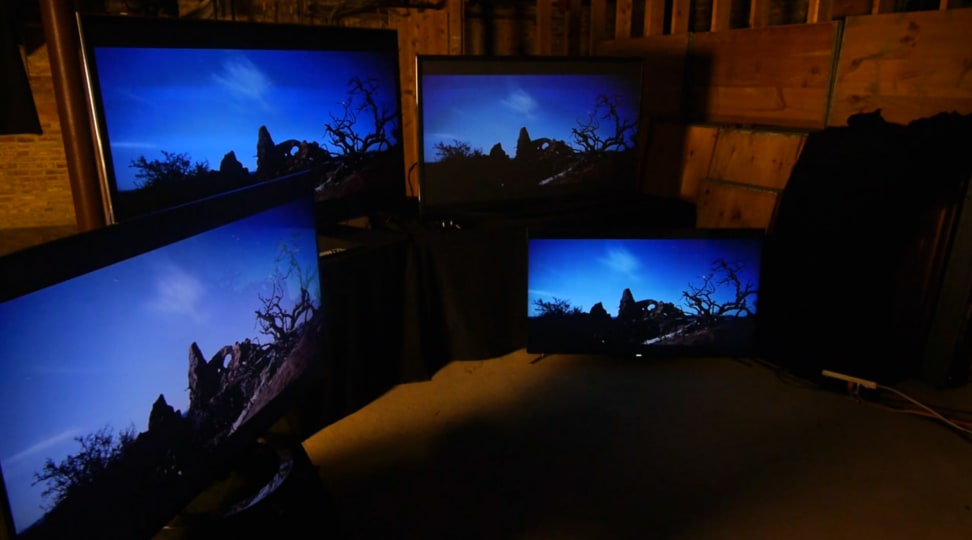 Credit:
Recently, you may have noticed that many of the scores for our top-rated televisions changed, including our new #1. Scoring updates are a natural part of the review cycle as new technologies emerge, new products are released, old products become unavailable, and we make improvements to our testing process.
It should come as no surprise that OLEDs are dominating our top spots. Offering the best picture quality we've seen to date, OLED is now the technology to beat, taking the place that plasmas once occupied. But because we score across a wide range of performance attributes, as well as features like smart TV options, you'll see a that a blend of OLEDs, premium plasmas, and LCDs with full-array local dimming are scattered throughout the top 10 TVs.
OLED is now the technology to beat.
Ultra high definition (known alternately as UHD or 4K) is another emerging trend, and is of course factored into our scores. Because a 4K resolution can be deployed on both OLED and LED screen types, we expect to see a huge upsurge in the number of 4K units in 2015, with a corresponding increase in performance.
Reviewed.com uses an innovative scoring system that is both comprehensive and always up to date, no matter when you visit our site. The top spot, or "10.0," is always the best TV that we've ever tested (and is readily available for purchase). All other TVs are then scored relative to 10.0. It's a snapshot of the TV market at any given time, and the next 10.0 is always just around the corner.
With the onset of new innovations in the TV industry, we have made improvements to our testing process. In general, you'll see that each change further improves the level of detail that we're collecting in our lab tests:
The Black Level score is more granular than before, better representing the almost infinite contrast that OLED displays are capable of.

The Color Gamut score now evaluates both the hue and saturation of a TV's colors separately.

The Color Temperature score is more granular, requiring that TVs adhere to the 6500K white balance standard at multiple steps along the grayscale.

The Gamma score now evaluates both overall gamma sum and individual gamma from point-to-point.
Ultimately, all these changes were made to serve you, our readers. We know you care about the products you're buying with your hard-earned money, and we want to do right by you. Our goal is to become the most comprehensive and reliable review site anywhere. We welcome your comments and questions.