Televisions
What do I need to watch HDR movies and TV shows?
So you bought an HDR TV. Now what?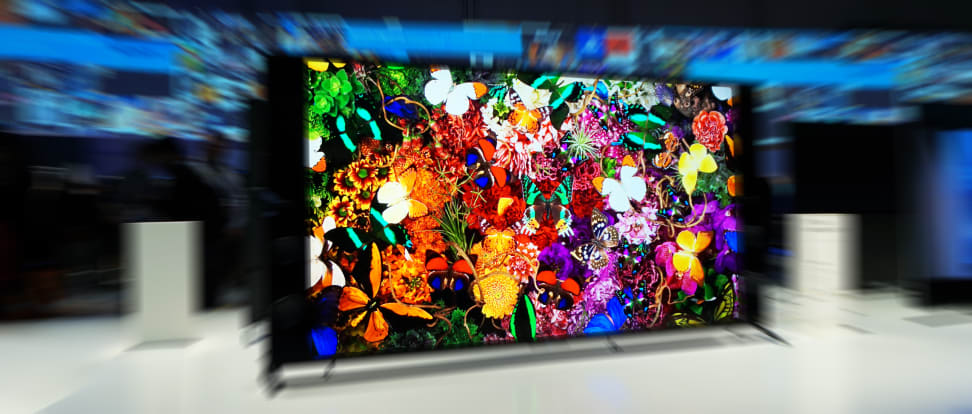 Credit: Reviewed.com / Lee Neikirk
So, you finally made the leap and invested in a shiny new 4K TV, but now you're hearing all sorts of chatter about "HDR this" and "Dolby Vision that." You just spent a bunch of a new TV, so you obviously want to know all about the latest craze.
In a nutshell, HDR—which stands for High Dynamic Range—is a type of content that is specially designed to push your HDR-compatible TV to its limit. Highlights are brighter, shadows are darker, and everything looks more lifelike and colorful.
Beyond that, HDR can be quite confusing, especially since the TV makers themselves are just starting to sort everything out. Don't worry, we're here to help.
How do I know if my TV supports HDR?
For the most part, if your TV is from 2015 or earlier, it's unlikely it'll support the layer of information that makes an HDR movie special. You can think of this layer like the icing on a cake. If your TV can't handle it, it'll just ignore it.
Now, a few TVs say they support HDR because they can read this layer, but the TVs aren't good enough to take advantage of it. An easy way to know you're getting a good one is to look for this badge on a new TV:


If you see this badge, it means the TV meets certain performance guidelines and it can handle standard "HDR10" HDR content. One exception to this is Vizio TVs, since Vizio isn't a part of the UHD Alliance that came up with the badge. Most of Vizio's 2016 TVs should be able to handle HDR just fine.
Of course, Vizio TVs do support a different kind of HDR: Dolby Vision.
How are HDR10 and Dolby Vision different?
They're not very different, at the moment. Basically, HDR10 is the open standard for HDR supported by most TV manufacturers. Dolby Vision is proprietary, and it's only supported by a few manufacturers like Vizio, LG, TCL, and Philips.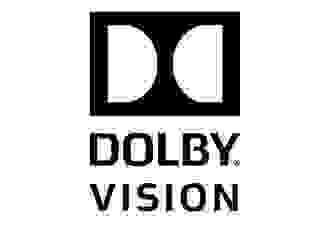 In most cases, you don't need to worry about it. But if you see that your TV is compatible with "HDR" or "HDR10" or "Dolby Vision" just know that they mostly mean the same thing. For more on the differences, check out our comparison article here.
Do I need new HDMI cables for HDR?
Maybe.
To send 4K and HDR content over an HDMI cable, you need to make sure that both the TV and whatever it's hooked up to support HDMI 2.0a. Luckily, older HDMI cables should work just fine with these new HDMI 2.0a devices—most of the time—since the cables are physically the same. Older cables just may not have enough bandwidth to support sending that much information at once, in which case you'll need newer HDMI 2.0a cables.
Our advice would be to try out your existing cables before you spend money on new ones you don't need. Or at the very least, keep those receipts!
Do I need a new Blu-ray player to watch HDR movies?
The short answer is no; if you have an HDR-compatible TV and just want to watch movies, it should come with apps like Netflix and Amazon Prime which will have some HDR movies you can stream if your internet connection is fast enough. Each service has a small (but growing) selection of HDR content like movies and original programming, such as Netflix's Marco Polo.
If you have an HDR-compatible TV you'll be able to stream HDR content through streaming services like Netflix and Amazon Prime.
It's important to note that if you like to watch Netflix on your TV through a third-party streaming box like an older Roku, Apple TV, Chromecast, or PS4, then that may not be able to stream in 4K because they lack HDMI 2.0a ports. The built-in apps on your TV should support HDR just fine, but newer 4K-compatible boxes are just coming to market now.
If you want to watch newer 4K/UHD Blu-ray discs in HDR, then you'll definitely need a new player; your older HD Blu-ray player can't play the newer 4K/UHD discs that have the HDR version of the movie. Since new, 4K-compatible Blu-ray players are expensive, we recommend looking at a console like the new Xbox One S, which costs about the same as a standalone 4K/UHD Blu-ray player but can stream HDR and play games to provide more value.
Are all 4K/UHD Blu-rays in HDR?
No, although most newer ones are. You'll want to look at the box. First, make sure you're looking at a newer 4K/UHD Blu-ray and not an older one. It's pretty obvious, since usually 4K/UHD is printed right at the top.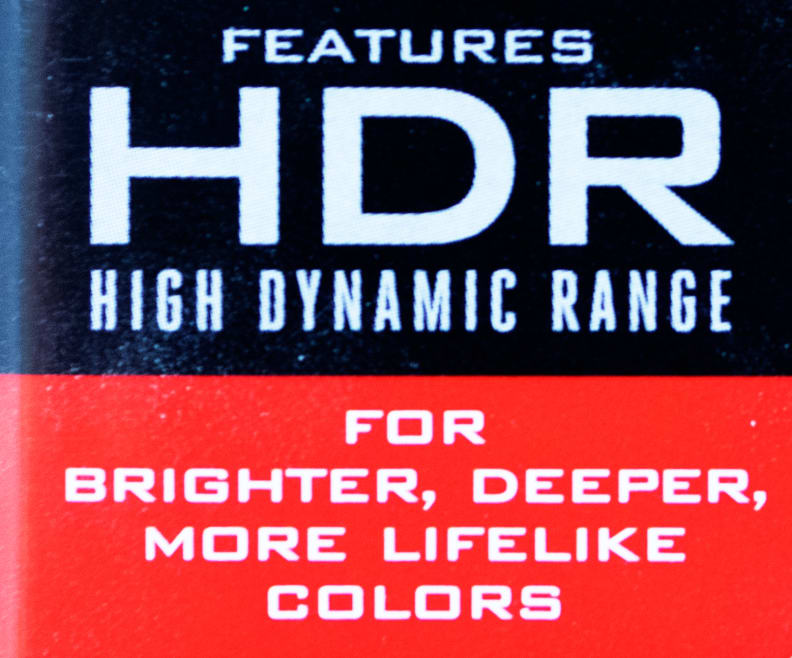 Finding out if the disc supports HDR isn't much harder. In most cases, there will be some kind of "HDR" sticker on the front of the box. This lets you know that the version on the disc is set up to play in HDR if your TV is compatible. Be mindful that many of these movies come with digital versions that you can stream, and that version may or may not also be available in HDR.
How can I tell when I'm actually watching HDR?
This can be a little tricky. In most cases, your TV will just automatically kick into an HDR mode when it detects HDR content and something will pop onto the screen letting you know it's working.
When streaming from Netflix and Amazon Prime, it's important to make sure that what you're watching is actually available in HDR. Not everything is, but if your TV is HDR-compatible and the content is available, you'll see a little HDR or Dolby Vision logo letting you know you're good to go.

In both cases, you'll want to make sure your connection is fast and that your settings allow for 4K. For Netflix, you'll also need to pay for the higher 4K subscription tier, otherwise HDR won't be available.
Related Video
Up next
Get Reviewed email alerts.
Sign up for our newsletter to get real advice from real experts.