Televisions
Here's everything you need to know about the new Xbox
Does Microsoft's claim to the world's most powerful console hold up?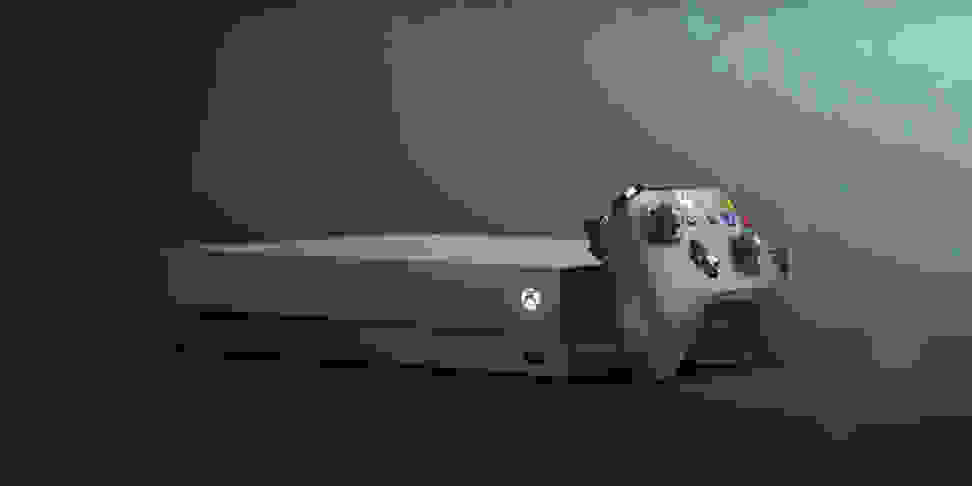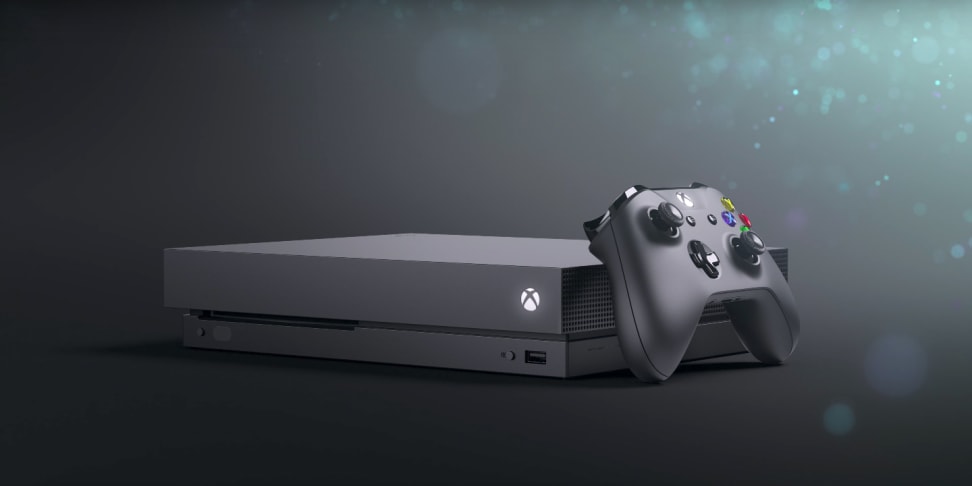 Credit: Microsoft
There's been a lot of buzz lately about Microsoft's latest console, the Xbox One X. The proclaimed "most powerful video game console in the world" debuted alongside a truckload of buzzwords and industry jargon touting its capabilities. It's a lot to try and sort through, especially when you realize how similar it is to the Xbox One S.
So what's actually the difference between these consoles?
Xbox One S
The upgraded and slimmed down version of the original Xbox One, the One S was released in August of last year. Its improvements were largely physical—a 40% reduction in size, in fact. It also shed nearly a pound-and-a-half in weight and ditched the bulky external power brick, and added a 4K Blu-ray compatible drive.
On the digital front, the One S gained HDR and 4K playback support, albeit with a small catch: videos play in native 4K, but games are upscaled. That means your games will look better compared to the original Xbox One, but they aren't actually playing in native 4K. If you're interested, here's the scientific breakdown on upscaling.
Tech Specs
• 1.75GHz 8-core AMD custom "Jaguar" CPU
• Integrated AMD graphics clocked at 914MHz
• 8GB DDR3
• 4K Support – Yes (video playback only)
• HDR Support – Yes
• Price – $299.99
Xbox One X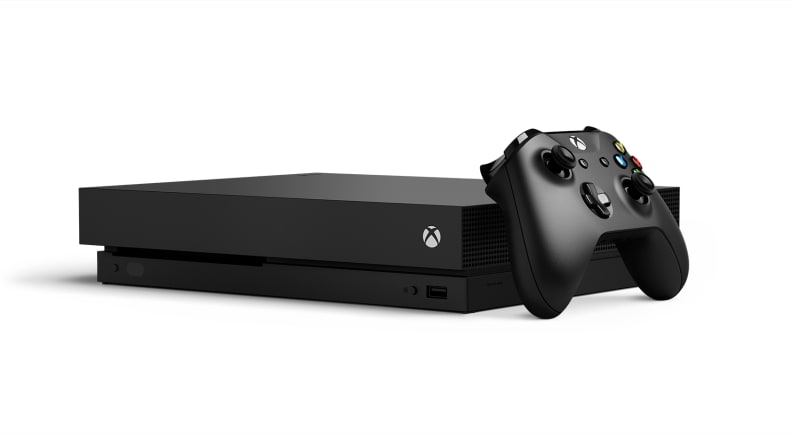 While the One S was a minor upgrade to performance and power, the One X is a whole other story. "The world's most powerful console" might be a marketing campaign, but it's not untrue. The One X features some beefy specs that Microsoft promises will make for truly breathtaking visuals via better textures, smoother framerates, and faster load times. Just take a look at this gameplay footage from Forza Motorsport 7 or Anthem to get a sense of what games will be like on the One X.
The One X also supports HDR and 4K, but while the One S upscaled your games, the One X will play them at native 4K resolution. To be clear, though, not all games will ship with native 4K. Right now, there are a little over 30 games that'll receive free 4K updates as a part of the Xbox One X Enhance program.
Tech Specs
• 2.3GHz 8-core AMD custom "Jaguar" CPU
• Integrated AMD graphics with 6 teraflops of performance
• 12GB GDDR5
• 4K Support – Yes
• HDR Support – Yes
• Price – $499.99
Pre-Order Links
* Xbox One X 1TB Console, Project Scorpio Edition — $499.00 (Microsoft Store)
* Xbox One X 1TB Console, Project Scorpio Edition — $499.00 (Walmart)
* Xbox One X 1TB Console, Project Scorpio Edition — $499.00 (Target)
Should you upgrade to the One X and is it worth the price?
First off, if you don't have a 4K TV then no, you shouldn't upgrade. Without a 4K-capable TV, almost all of the improvements the One S or the One X have made are moot. But if you're looking to go all out and upgrade your entire home entertainment suite, our resident TV expert has already made a list of the Best 4K & HDR TVs for Gaming. Or, if you're looking to save a little money, you could always get one of the more budget-friendly 4K TVs like the TCL P Series.
It's a trickier question if you already have a 4K TV. Will the picture quality be better and will you have faster load times with the One X? Absolutely. Is there enough of an improvement to justify an extra $200 compared to the One S? Harder to say.
If you have an original Xbox One and spend enough time playing games or using your Xbox as a media center, the upgrade to the One X might be an easier pill to swallow. It is, after all, the most powerful console on the market currently. If you demand the best, well, here it is. But for anyone who doesn't need the slightly better picture quality (native 4K vs. upscaled 4K) or faster load times, the $499.99 Xbox One X is the definition of unnecessary.
Related Video
Up next
Get Reviewed email alerts.
Sign up for our newsletter to get real advice from real experts.