Televisions
YouTube Video Game Clips Look Amazing at 60fps
Almost as good as actually playing them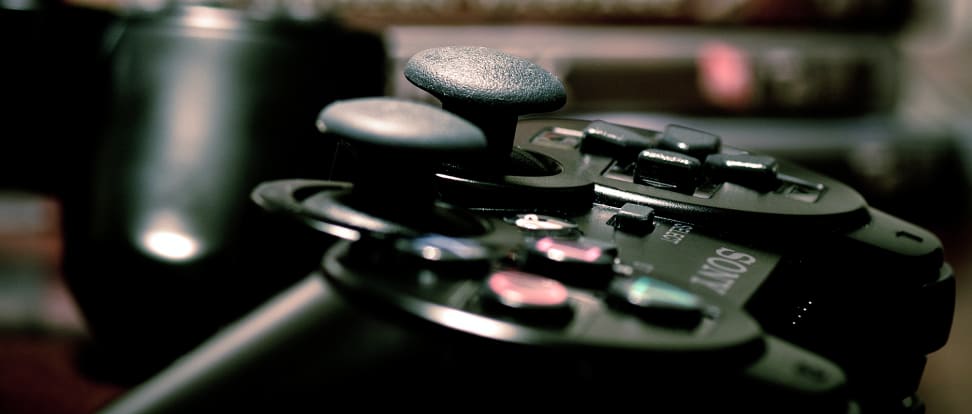 Credit:
Since it was launched in 2005, YouTube has limited video uploads to 30 frames per second. Back then, that made sense: 30fps was the fastest most video clips moved.
But here in 2014, things are different. Movies like The Hobbit and James Cameron's Avatar sequels are pushing framerates ever higher. Camcorders, cameras, and even smartphones can shoot 60fps video. And sports fans really love the smoother picture high-framerate playback provides. Last month, YouTube responded by enabling 60fps playback for new uploads.
That's great news for cinephiles and sports fans, but perhaps the biggest impact can be seen in video games. The new mode makes fast-moving game clips look amazingly fluid, and bring out the eye-popping details today's game designers are creating.
Don't believe us? Just look at these clips, first using the old 30fps setting and then with the new 60fps option, and see for yourself. (But make sure you use Google Chrome, or you won't see the difference.)
---
Mario Kart 8
This clip from Mario Kart 8 is a great example simply because the game has so many things going on in the background. Speaking of backgrounds, that's what you should be focusing on if you're having trouble noticing the difference in frame rates.
---
Assetto Corsa
This holds true for racing games that take place outside of the Mushroom Kingdom, too. Just take this clip from Assetto Corsa.
---
Gran Turismo 6
For another example, check out this replay from Gran Turismo 6. It maxes out at 720p and it's not nearly as detailed as a PC racer like Assetto Corsa, but it sure is smooth.
---
Titanfall
Anything recorded from a first-person point of view looks better in 60fps, and Titanfall gives players plenty to look (and shoot) at. Pay special attention to how smoothly the titan's multi-screen interface loads in 60fps, versus the old 30fps.
---
Team Fortress 2
Team Fortress 2's cartoony, extremely fast-moving gameplay is a perfect candidate for 60fps, making its nonstop action look even more insane.
---
Star Citizen
The upcoming Star Citizen, a first-person space combat game, harkens back to the old Rogue Squadron days. (You know, back when Star Wars video games were actually good.) In 60fps, the futuristic space fighter's holographic HUD pops especially well.
---
Alien: Isolation
While we're on the topic of first-person games set in space, we'd be remiss if we didn't mention that Alien: Isolation also looks amazing (and downright frightening). It's too bad you can't really sightsee in this game—not unless you want to end up alien chow.
---
Bayonetta 2
There are a handful of recent big-name titles that don't play at 60fps, but thankfully Bayonetta 2 isn't one of them. Again, if you're having trouble seeing the difference, watch the buildings moving through the background and not the sexy witch who uses her hair as her clothes... and gets more naked as she fights... and also has guns on her feet, for some reason.
---
Killer Instinct
Games that require lightning-fast reflexes (aka 'twitch' games) are probably those that benefit most from higher framerates. And no class of game takes better advantage of quick reaction times than the classic fighter.
---
Middle-earth: Shadow of Mordor
Middle-earth: Shadow of Mordor has a ton of orcs that need to be stabbed. At 60fps, Talion practically flows around the battlefield, fluidly dispatching one Uruk after another. Fantasy games with huge open worlds and long draw distances (such as Skyrim) look great, even if all you're doing is yelling at Lydia.
---
Super Smash Bros. for Wii U
The Smash Bros series is an office favorite here at Reviewed.com, so we have to include it here. This game gets frantic very quickly, with tons of items, explosions, and particle effects filling the screen all at once. That means you need 60fps to show it off to best effect.
---
There are a few caveats, though.
The most obvious one is that the 60fps setting will do nothing for videos that weren't originally rendered at 60fps. Many recent console games (like Destiny and Forza Horizon 2) are purposefully capped at 30fps by their developers for performance reasons, so you won't notice a significant difference.
But if your 60fps uploads still aren't working, there's a workaround.
Also, as we mentioned earlier, you can only view at 60fps if you're watching in Google Chrome. No other web browser will support this feature. Additionally, YouTube decides whether a video can be viewed at 60fps—not the uploader.
But if your 60fps uploads still aren't working, there's a workaround—a method that crafty YouTubers have been using for years.
You can simply record a game clip at 60fps and use editing software to cut the video speed in half. When you upload the clip, YouTube will automatically cap it at 30fps, but viewers can simply watch the video at double-speed. Other than some sound distortion, this method works like a charm.
Hero image: Flickr user "jDevaun.Photography" (CC BY-ND 2.0)
Up next
Get Reviewed email alerts.
Sign up for our newsletter to get real advice from real experts.