Televisions
Amazon's Fire TV Stick Aims to Burn up Chromecast, Roku
The new $39 Fire TV stick may snugly fit right into your stockings this winter.
Credit:
This morning, Amazon announced pre-order availability for its new Fire TV Stick, which starts at $39 and will be available on November 19th. For a limited time, the Fire TV Stick is available to Prime members for just $19.
The Fire TV Stick—a compact version of Amazon's Fire TV media box—hopes to flourish within the same arena as Google's Chromecast and Roku's Streaming Stick.
At $19 for Prime members—a crowd who, by definition, make a habit of buying from Amazon—it's basically a doorbuster.
All three devices plug directly into your TV via HDMI, providing access to popular apps like Netflix or Hulu Plus, and they're all competing for the attention of Android and Windows users outside of Apple's "Apple TV" ecosystem.
Considering that said competition from Google and Roku are ranked as the #1 and #3 best-selling electronics on Amazon, it's no surprise that the company hopes to muscle in on those profits.
While Amazon is coming a little late to the streaming stick game, the Fire TV Stick will likely become a holiday favorite. At $19 for Prime members—a crowd who, by definition, make a habit of buying from Amazon—it's basically a doorbuster for the next two days.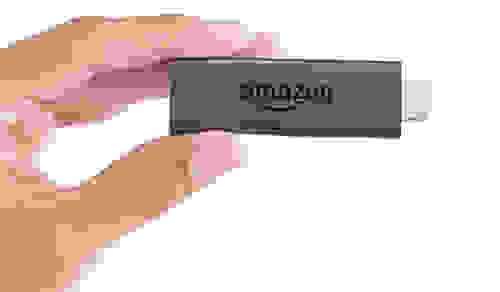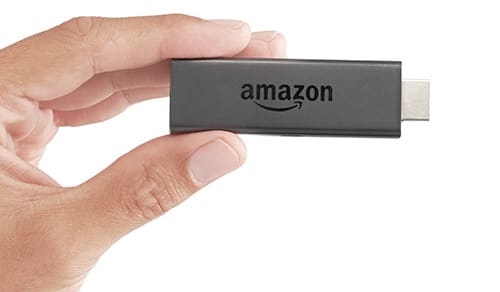 Amazon hopes to make up for lost time by playing to consumer desires for bigger-and-better. The Fire TV Stick boasts four times the storage and two times the memory of Google's Chromecast, which also puts it way ahead of the Roku Streaming Stick in terms of raw performance.
The included remote is a peace offering to technophobes.
Power users can finally reap the benefits of dual-band WiFi and dual-core processing, and all with a real remote instead of smartphone-only controls a la Chromecast. One thing to note here is that this isn't the same voice-enabled remote that shipped with the Fire TV and brought a haggard, pants-loving Gary Busey back into our lives; it's just a basic point-and-click remote.
When we reviewed the original Amazon Fire TV last year, we found it to be a perfect fit for Amazon Prime members, though it lacked some content compared to Roku. With a built-in buyer ecosystem and multiple performance upgrades in tow, however, the Fire TV Stick could easily kindle our desire to stuff stockings with an Amazon streaming option instead of Google or Roku.