Televisions
Amazon's New Fire TV Streams 4K, Adds Alexa Voice Control
Your move, Apple.

Credit: Reviewed.com / Josh Fields
Hot on the heels of the recent Apple TV upgrades, Amazon has announced that its $99 Fire TV streaming box is getting a bunch of upgrades of its own—most notably, the ability to stream 4K content.
That makes Amazon's box the first mainstream streaming device to offer Ultra HD content, which until now has been available almost exclusively through 4K smart TV platforms. Despite this notable achievement, the upgraded Fire TV remains at its original price of $99.99.
Amazon also announced that Alexa—its answer to Apple's Siri personal assistant (and Microsoft's Cortana)—will soon be available on the Fire TV. You can talk to Alexa through the built-in microphone on the Fire TV's remote control, and ask her questions or search Fire TV's database of TV shows and movies.
It's no surprise that this announcement follows closely on the new Apple TV. In comparison, Apple's streaming box still doesn't support 4K streaming, but does offer Siri voice assistance. It starts at $149.
---
---
Judging from the spec sheet, the new Fire TV also enjoys some performance upgrades. The box will boast a 64-bit quad-core processor, a more powerful GPU, and a more responsive remote control.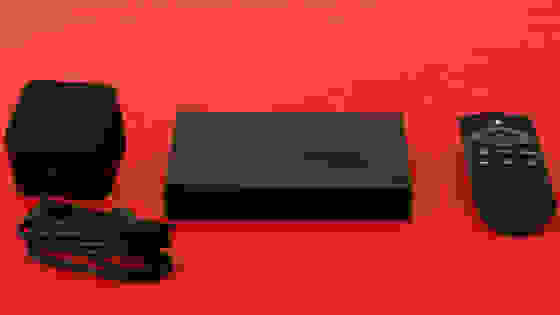 Much like Apple, Amazon is putting a heavier focus on gaming. The company has also announced a game-centric edition of Fire TV that includes a proprietary gamepad controller and 32GB of microSD storage, priced at $139.99.
Users will also be able to pair the new Alexa-equipped Fire TV remote with the company's more affordable Fire TV stick for $49.99, just $10 more than the price of the stick by itself.
The new Fire TV, Fire TV Gaming Edition, and Fire TV Stick bundle will be available October 5th.
Related Video