Televisions
Apple TV Gets a Much Needed Update
The little TV hockey puck finally gets some love, but can it still compete with Google and Amazon?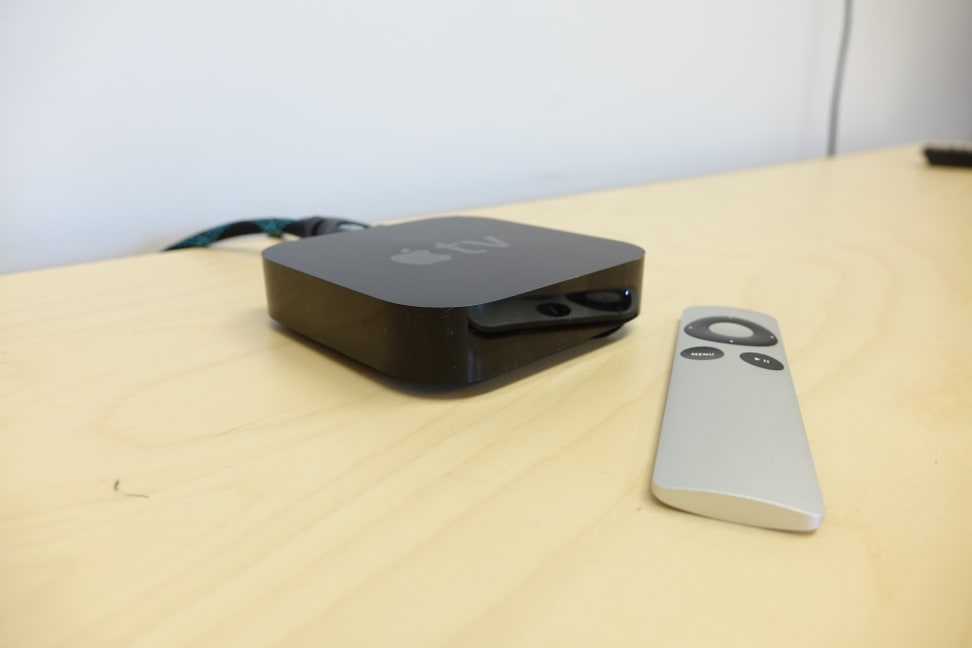 Credit:
It's been a long time since Apple talked about television. The hardware for its flagship TV product, the Apple TV, hasn't been updated in well over a year, and the interface looks and feels dated compared to the Amazon Fire TV, and even Apple's new operating systems. But that all changed this week.
While everyone was busy updating their iPhones and iPads to iOS 8, Apple quietly pushed out an update to its aging TV box. The update first appeared in a beta release about a month ago. According to 9to5Mac, it gives the Apple TV's software a fresh coat of paint, with a design similar to the new iOS and Mac OS X Yosemite.
The update also adds a Beats Music channel to access the company's newly acquired streaming music service. Beyond that, there aren't many new features. The box now supports the new iCloud Photo Library, as well as Apple's Family Sharing feature, which allows multiple users to share purchases made on the same credit card.
Apple continues to add new content channels, but otherwise its little TV hobby keeps collecting dust.
The little black box desperately needs both a hardware and software overhaul. Many outlets have reported that Apple plans to revolutionize its TV product, but it has supposedly been held up by negotiations for some time.
In the meantime, Google and Amazon have been making moves in the TV space. The $35 Chromecast dongle has been a runaway success, and seems to be adding new sources of content all the time. Google has also revealed its Android TV platform, which will offer movies, music, and TV shows, as well as apps and games, when it's released next year. And Amazon launched its Fire TV box, which notably added gaming with an optional controller.
Meanwhile, Apple continues to add new content channels, but with seemingly tepid interest in alternate media like gaming. The company's little TV hobby just seems to be collecting dust, waiting to be replaced by a new and improved piece of hardware.
If you have an Apple TV and want to spruce it up with Apple's latest update, just head over to the Software Update button in the Settings app.
Source: 9to5Mac