Televisions
Our favorite TV and home theater deals - November 2016
When's the right time to buy a new TV? Usually when it's on sale.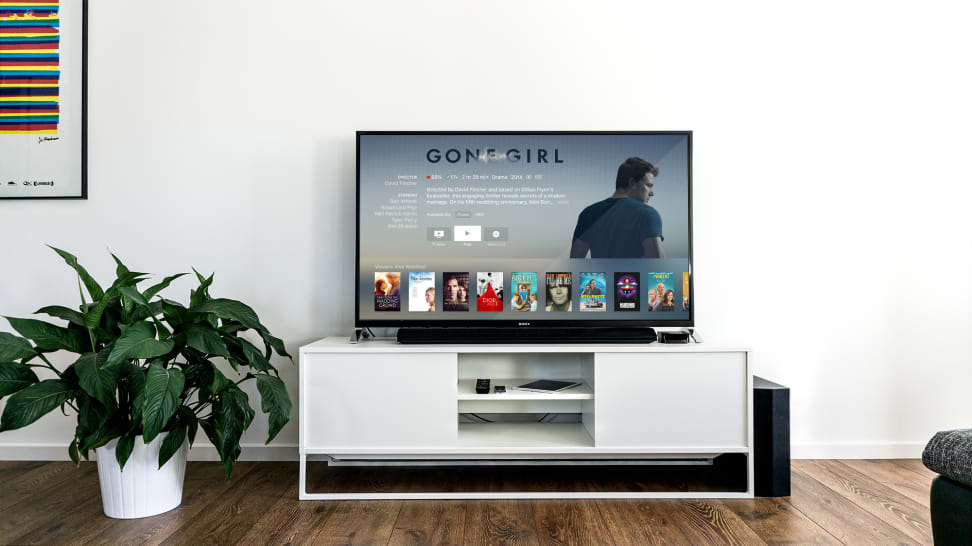 Credit: Pexels
We've scoured the web to find you the best deals on good products. While Reviewed.com may receive a small share of the revenue from your purchase, editorial opinions are independent from any business sales.
This article will be updated periodically to reflect the newest deals we can find, some deals may no longer be available by the time you read this.
TVs and AV peripherals get major upgrades every year, making it hard to feel like you're buying at the best time. At the very least, you can feel better about a new TV or streaming box purchase when you're getting a great deal on it—that's where we come in. We'll be publishing the best TV and AV deals we can find right here, so check back often.
---
I recently reviewed the 50-inch KU6300, and found it to be a solid performer with great features for the price. Not only is Dell offering the fairly huge 60-inch version for $699—already a good price—but you also get a $200 gift card, effectively reducing the price to $499.
The KU6300 series are all HDR-compatible 4K TVs that feature Samsung's Smart Hub platform, stellar design choices, and solid picture quality. Just note that despite being HDR sets, the KU6300 TVs are not nearly as bright/colorful as more expensive HDR TVs on the market, and the HDR experience may be a bit lackluster.
---
Samsung's KS8000 series is one of the best HDR values in 2016, and the whole series is pretty discounted off of the original MSRPs.
You can get the reasonably sized 49-inch model for just $900. It's a sleek, modern TV that punches way above its price tag where HDR considerations like peak brightness and vivid color saturation are concerned.
With an HDR TV like this, grabbing a 4K/HDR Blu-ray player isn't a bad choice, but you'll also be able to watch HDR content on Netflix, and Samsung's "HDR+" mode goes a long way towards filling the content gap while more is mastered.
---
Looking to invest in a way to play new 4K and HDR Blu-rays? This 4K player from Philips might be your best option.
While you could always get an Xbox One S for $400, this $250 option also includes the 4K/HDR Blu-ray of Creed, which is a $30 value in itself.
That means you're really only spending around $200 on this player, which makes it one of the cheapest 4K Blu-ray disc players you can get right now.
---
This one's not on sale, but we tested a similar model during our recent soundbar roundup and found this Vizio to be a seriously good bargain for such a cheap price.
You won't get a wired/wireless subwoofer for the extra bass, but everything else about the SB2920-C6 checks out: Better sound than stock TV speakers, a useful remote control, sleek design, and super easy setup.
Sometimes, spending less on super premium TV features and a little more on your audio experience is the best way to go. Even if you upgrade to a pricy TV on down the line, chances are this soundbar will still sound much better.
---
If you're a gamer and also want to invest in one of the best 4K/HDR Blu-ray player options, the Xbox One S is far and away the best option right now.
The 500GB Battlefield 1 option launches on October 21st, and includes the console and a copy of Battlefield 1. While the console is available in 1TB and 2TB options, if you're just getting started with the Xbox system, 500GB is plenty of space.
Considering that most standalone 4K Blu-ray players retail around $300, getting one that's also the best game console out there (my opinion) and includes a free game is a serious steal.
---
This indoor digital antenna from ViewTV boasts a fairly massive 65-mile range and is available on Amazon Prime right now for almost 70% off of its list price.
This is a great option for cord-cutters who still want to get all the free over-the-air digital cable channels locally. The antenna receives HD channels in 720p, 1080i, and 1080p resolutions—sorry, no 4K yet.
We haven't tried this one out personally, and like with any Amazon product you should read both the good and bad reviews to get an idea of potential quality problems.