Televisions
Easily add wireless audio to your TV with these headphones and speakers
These devices are great for people who are hard of hearing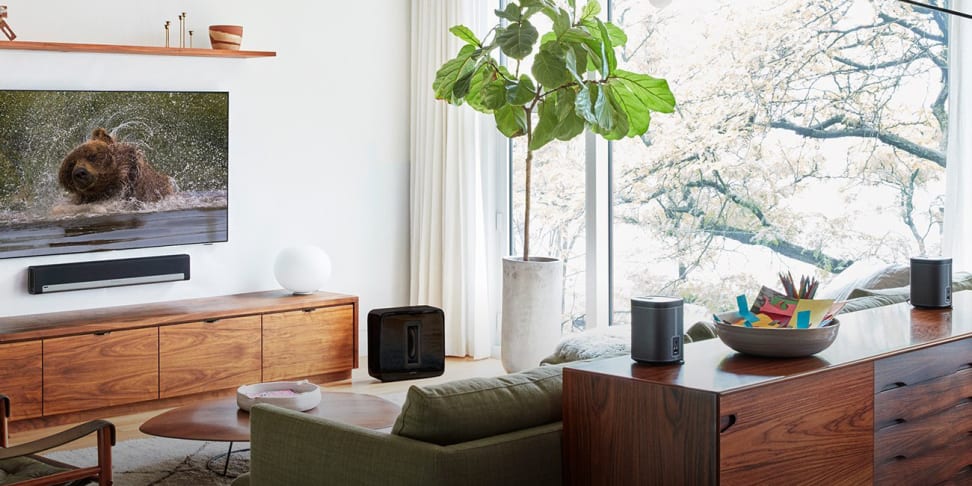 Credit: Sonos
The perfect volume is different for everyone, and sometimes you want to watch TV while somebody else is peacefully working. My grandmother was hard of hearing and, much to my dismay (I lived upstairs), she had the news channel on full blast day in and day out.
Maybe you live in an apartment with thin walls, or suffer from a hearing impairment, or you just want to add some wireless speakers to your TV for convenience. No matter what your reasons are, it can be trickier than you might think. If you want to add a little wireless audio to your living room setup, these are some of the best products we've found so far.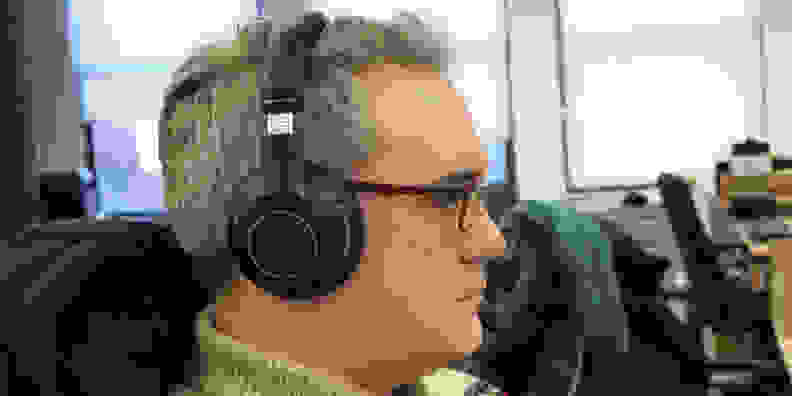 Plantronics BackBeat Pro Headphones
If you own a newer smart TV, chances are it already has Bluetooth built right in. If that's the case, picking up any old pair of Bluetooth headphones will do the trick; all you have to do is pair them to your TV to get audio wirelessly. While our favorite Bluetooth over-ears are the $350 Bose QC35s, a more affordable option would be the Plantronics BackBeat Pro.
Between the affordable price and superb sound quality, you really can't go wrong with these wireless, noise-cancelling, over-ear headphones. Though not as comfortable as the Bose, these have great battery life and can work with any Bluetooth device, so you're not just limited to your living room.
Mpow Bluetooth Transmitter
If your TV doesn't have Bluetooth, but you still want to use Bluetooth headphones, then you need to add a Bluetooth transmitter. This gadget plugs into the headphone jack on your TV, cable box, or sound system, and sends the audio to any Bluetooth device within range. Cool, right?
The only drawback is that it can only pair with one device at a time. We know a couple of people who have used these to add a wireless connection to some older TVs and they work well. It can be a little finicky and you may need to re-pair the device now and then, but it works well enough for the money.
Sennheiser Headphones
When you walk into a big box retail store and ask for wireless headphones that work with your TV, something like this is most likely what you'll get. This product comes with a base that connects to the audio output on your TV and transmits that audio to the included over-ear headphones wirelessly via RF transmission. All you have to do is plug the base into your TV, adjust your settings, and charge the headphones on the base.
I'm not a huge fan of the design, but they're affordable and seem to get the job done. The nice thing here is once these are set up you should only have to worry about switching them on when you want them and putting the headphones back on the base to charge, which can make them a good choice for anyone who doesn't want to (or can't) fiddle with Bluetooth settings.
Sonos Playbar TV Soundbar
Sonos products are some of our absolute favorites, and the Playbar makes it easy to quickly set up a wireless, high-end audio system that can work with your phone, your TV, and many smart home products like the Amazon Echo. Sonos claims this soundbar can also enhance speech for extra clarity, while also processing sounds to even things out so you don't have sudden soft spots.
Adding wireless speakers to this setup is easy, as all you need is a couple of Sonos Play:1 speakers. Setup is painfully simple and only involves two cords and the Sonos app. Just plug in the power cord and the cord for the TV and the app will walk you through the rest. It's a bit pricey overall, but Sonos has earned its reputation for both quality and ease of use.
Related Video