Televisions
Hands-On With Vizio's 2013 TV Line
Vizio's know for quantity, but the company's focus this year is on quality.

Credit:
Just a couple of hours ago, we met with Vizio's Jim Noyd to get a hands-on look into the American company's 2013 spread. We saw tablets, smart phones, and a full wall of bright, crisp LCD HDTVs. It was clear right away that Vizio has grown tired of occupying the quantity-over-quality corner of the television market: this year, Vizio wants to lose its label as a mass-volume mover, innovating instead in at least one competitive direction—the fledgling 4K market.
Vizio joins the 4K race with cautious optimism
4K is the number-letter combination of the day at CES 2013, especially within the TV realm. Vizio's new XVT series is its attempt to stand up to the likes of Samsung, LG, and Toshiba, insofar as a 4K option is concerned. But Vizio is not putting all of its eggs in one basket, however high the resolution. The 70-inch Ultra High Definition XVT (pictured below) is 3D, smart, and capable of upscaling 1080p content to fill its screen—thus potential buyers are 4K-ready, but can still make use of the XVT until 4K devices get a little more native content.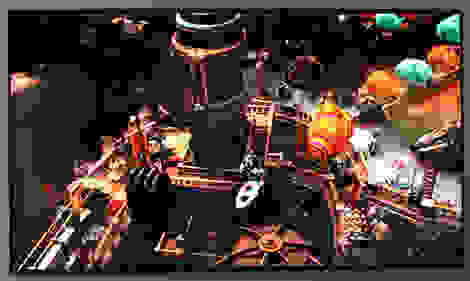 An even wilder innovation, though it's just a prototype at this point, was another XVT series—this one a 4K TV capable of glasses-free 3D. Taking a page out of Nintendo's book, Vizio is working on the eventual delivery of a stereoscopic model capable of UHD resolution and 3D that can be viewed optionally at "sweet spots" throughout its viewing angle. In another words, viewed at specific angles, users will enjoy 3D without the goofy glasses. Interestingly, anyone outside of these sweet spots will purportedly see regular 2D. While the prototype looked a little fuzzy, it also seemed promising. We wouldn't expect any more news about it this year, but the "traditional" 4K XVT should be available in due time.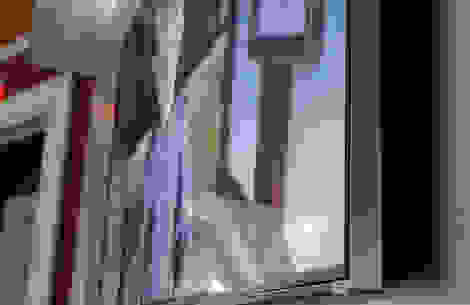 2013 sees the return of the E-Series, and a brand new M-Series
Outside of the flashy, impractical world of 4K, Vizio plans to continue doing what it does best: delivering large-paneled HDTVs of high quality at a low price point. Last year, I reviewed the M- and E-Series HDTVs and was quite impressed by the accuracy of the color palettes and the efficacy of the overall picture qualities, especially considering how little Vizio sells them for with comparison to similarly performing TVs from Samsung or Sony.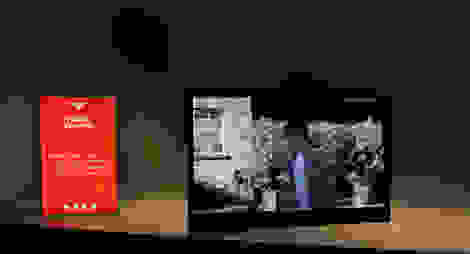 The focus on the M- and E-Series is seemingly to deliver as many screen sizes as possible, while enabling smart content and 3D tech on any eligible models—essentially driving down the average additional price of those now standard special features. We were told that Vizio had worked to improve the picture quality of its two HD series, but the focus (for now) is apparently still geared towards varying screen sizes.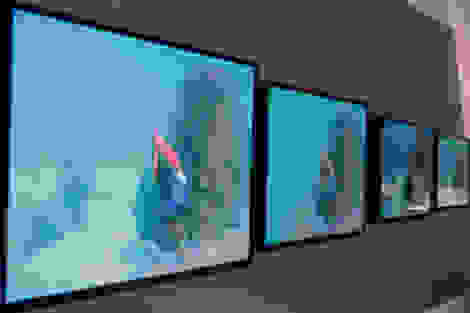 Vizio's 4K ace-in-the-hole
Finally, the most promising 4K-related announcement that Vizio made today was the introduction of a new 4K HDMI input for their 4K TVs. While some 4K TVs (and 4K camcorders) go through the trouble of connecting four separate HDMI cables to a product, this 4K HDMI cable sounds like it would save a lot of space—and perhaps even make HD upscaling a more graceful process. We haven't seen the new cable (or the new input port) yet, but it sounds like it could very well begin circulation this year. One can only hope that Vizio will include the new HDMI cable in the box with its 4K TV; the cost to buy one separately might be seriously frightening.