Televisions
Hisense Announces 100-inch Laser "Cinema TV" Projector
A huge, laser-powered viewing experience in a compact device.
Credit:
Hisense announced a 100-inch VIDAA Max Laser "Cinema TV" during its press conference at 2015 International CES.
According to Hisense, this "exciting home entertainment innovation" is a major step forward in the projector/home entertainment market. It's a compact console that can be easily toted from room to room, and the blue diode laser power means you don't need a dedicated screen—just project onto any wall.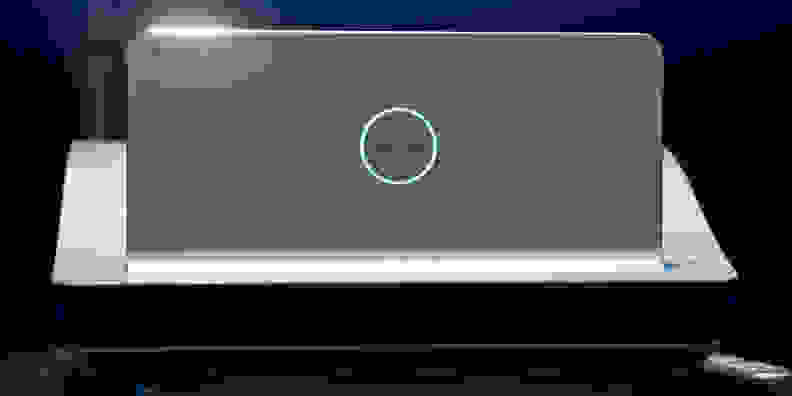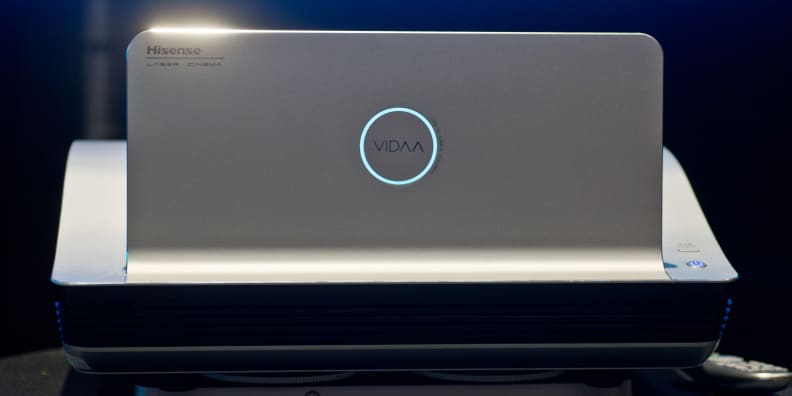 The 100-inch projected picture boasts a Full HD (1080p) resolution bolstered by DLP technology from Texas Instruments. Despite the Laser Cinema TV's relatively compact size, the device houses around 2 million mirrors for maximum image clarity and light effusion.
The 100-inch projected picture boasts a 1080p resolution bolstered by DLP tech from Texas Instruments.
For connectivity, the console provides HDMI, component, composite, VGA, and USB inputs. There's also built-in WiFi, an integrated 5.1 audio system with 8-inch subwoofers, and a lamp that should offer up to 25,000 hours of viewing before any luminance degradation sets in.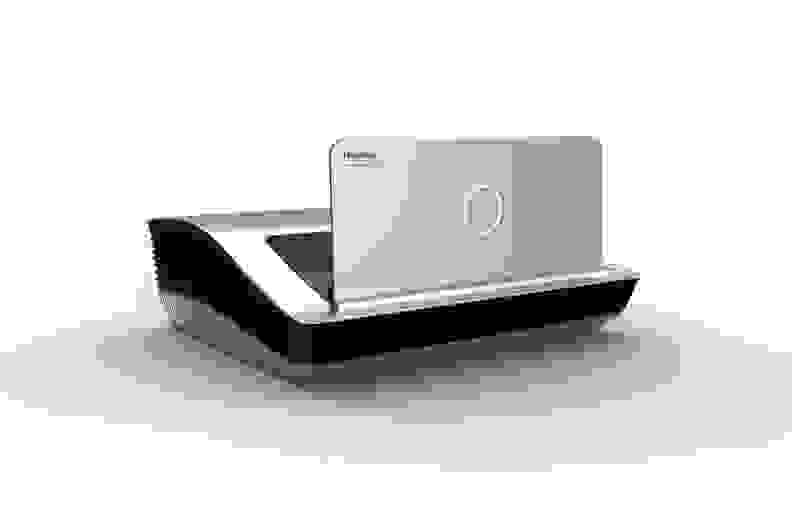 The Laser Cinema TV was on display, and looked very impressive for a short-throw projector. Even at such a large size, colors were rich and vibrant, and black levels were suitably shadowy. On the other hand, these were high-rez images—no video content was shown.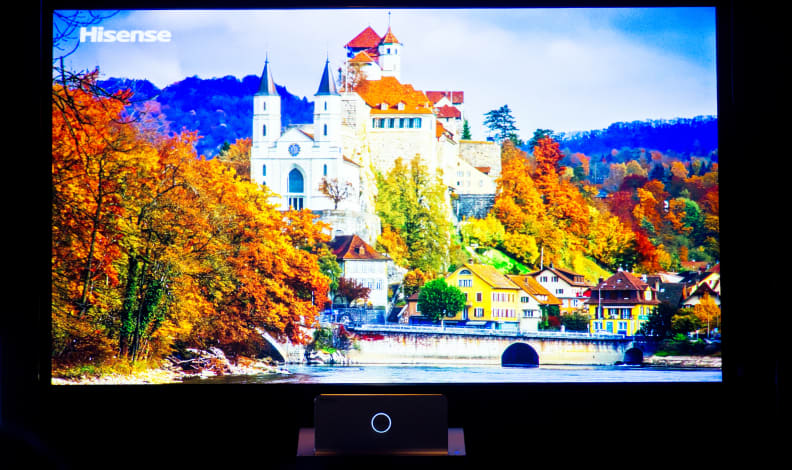 Currently, no information has been released concerning the pricing or availability of the VIDAA Max 100-inch Laser Cinema TV, though Hisense claimed it would be "significantly lower than comparable LCD TVs." Stay tuned for hands-on coverage once the show officially opens.