Televisions
Hisense Has Landed: The Chinese Company's 2013 Lineup
Hisense reveals their 2013 TV lineup, including two UHD Google TVs.

Credit:
You may know the names Dynex and Insignia, better known as the house brands of retailer Best Buy. How about Hisense? The name isn't very familiar to most Americans, but this Chinese electronics company is responsible for making all the displays by those two Best Buy brands. The company's 2013 lineup is poised to differentiate its products once landing on the American market. Hisense's aim is simple: provide fully-loaded, elegantly designed TVs for a budget.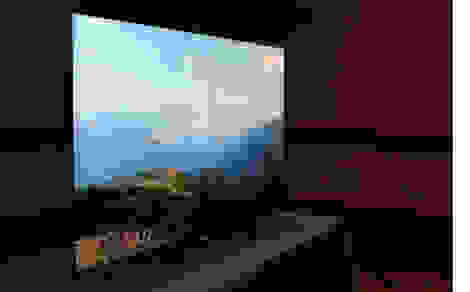 The proof of this concept lies within the XT900 (specs) and XT880 (specs) series, Hisense's two ultra high definition TVs, which the company is referring to as U-LED. The XT900, which was not on display during the press conference, is supposed to come loaded with everything you've ever desired in a TV: Google TV integration, local dimming, mega dynamic contrast ratio (!), multi-screen play, 3D, and a detachable camera for Skype calls and motion controls, which were not displayed. It will come in 65-inch, 84-inch, and 110-inch sizes, and features incredibly thin bezels and a pleasant-looking, but not too adventurous, rectangular base. Did I mention this TV is UHD, I mean U-LED?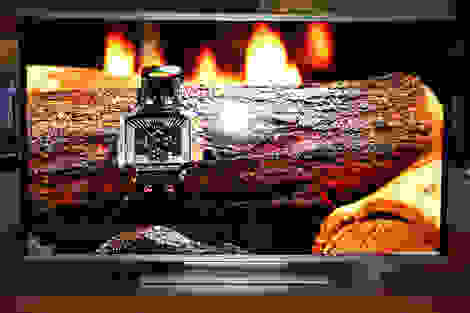 There weren't as many concrete specs for the XT880, but it seems like the only difference is the circular shaped base and smaller screen sizes. The XT880 will come in 50-, 58-, and 65-inch varieties, plus features a circular stand that resembles Sony's HX-950. Hisense didn't strictly show off an ultra high definition (yes, this is the proper term) televisions. There was a high-end LED model, the 65-inch XT780 (specs), in the conference room. It is a 3D Google TV and features yet another interesting circular stand and thin bezels.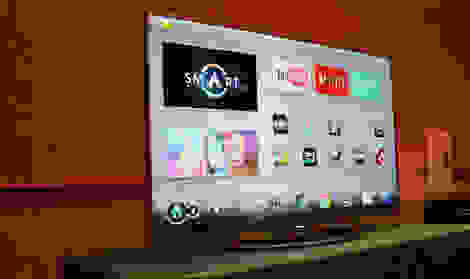 All of these high-end TVs from Hisense will come with a dual-sided remote: QWERTY on one side, a touch pad plus familiar TV remote buttons on the other. This remote was not available for use at the time.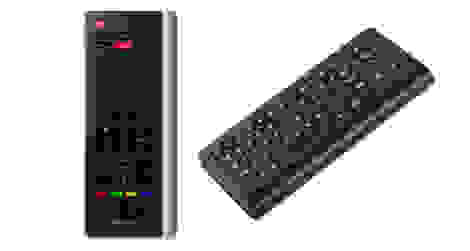 We were definitely impressed by what Hisense showed, although we'll remain a bit skeptical until we can get one of these attractive TVs to test. If Hisense can deliver top-of-the-line TVs for less, then consumers will be in for quite a treat.