Televisions
Is 3D finally dead? IMAX may move away from 3D in the US
It turns out that most Americans aren't really crazy about 3D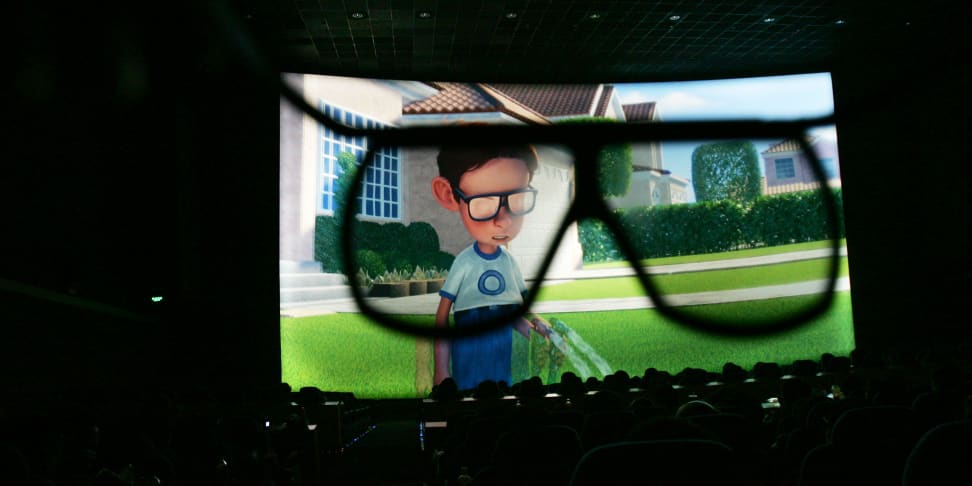 Credit: Getty Images / "China Photos"
You might start seeing a drop in 3D IMAX releases very soon.
After seeing its stock drop three cents per share in the second quarter of 2017, IMAX CEO Greg Foster said in a conference call that the company would be "looking forward to playing fewer 3D versions of films and more 2D versions."
Foster cited the tremendous success of Christopher Nolan's Dunkirk, which was shot almost exclusively with IMAX cameras and is currently screening in multiple formats across the country. About 23% of the film's opening weekend gross came from IMAX screens despite the fact that the film was not released in 3D in any of its varied formats.
It's easy to see why theaters have come to favor 3D projection: The cost of doing so is relatively low compared to the added revenue that comes from the premium ticket prices that come with 3D screenings.
But this announcement is one of the first indications we've seen that audiences might not enjoy the 3D experience as much as the industry would have us believe. The experience requires that moviegoers wear cheap glasses that dim the picture—all for a higher cost than a ticket for a standard, 2D movie.
We've reached peak 3D.
In other words, we've reached peak 3D, but audiences are moving away from the format in favor of a good ol' fashioned 2D experience.
Since Christopher Nolan's clout affords him free rein when it comes to his film's formats, Dunkirk is somewhat of an outlier when discussing the viability of big-budget, 2D blockbusters. Still, the success Dunkirk is enjoying at the box office proves that there's an appetite for large-format, 2D films in the United States, despite the current deluge of 3D releases.
78% of digital movies in Asia are screened in 3D.
Across the world, however, 3D's future is looking much brighter. The Atlas reports that 78% of digital movies in Asia are screened in 3D, and between 2011 and 2015, the amount of 3D screens in Asia tripled while it remained pretty much the same here in the states.
For the time being, 3D movies will soldier on at theaters across the country. But if IMAX is serious about eventually phasing the format out, it might prove to be the canary in 3D's coal mine.
Related Video