Televisions
Is Verizon Planning to Disrupt Its Own TV Business?
The telecoms giant is planning an internet TV service of its own.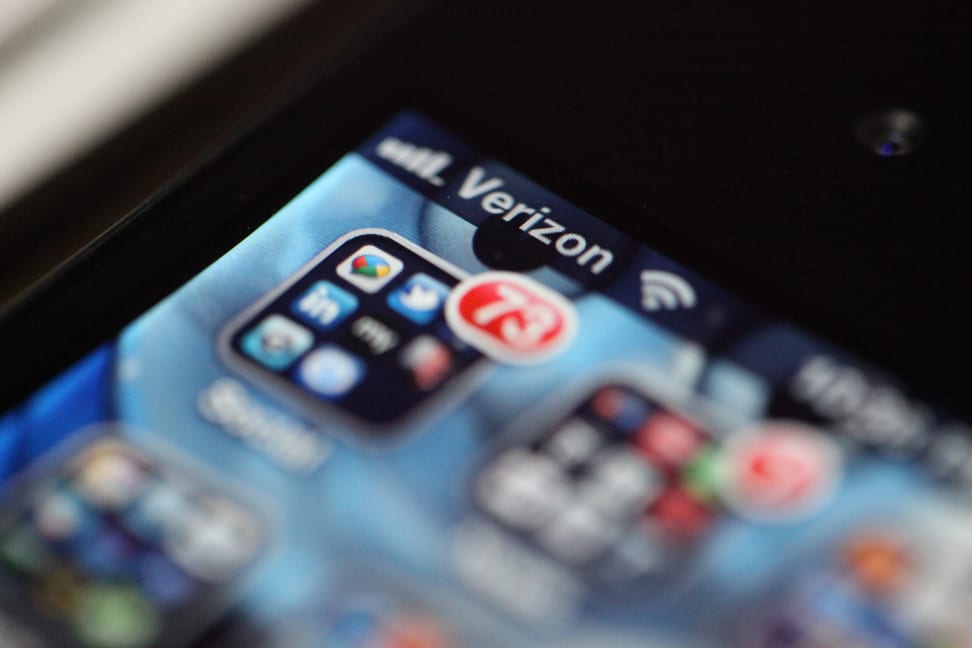 Credit:
It seems like we've been on the verge of a TV revolution for years now. Aereo disrupted the broadcaster status quo only to be shut down by the U.S. Supreme Court. Intel's OnCue internet TV service failed before it even began. And the rumor that Apple is working on a grand, unifying TV concept seems as distant as ever. Apple CEO Tim Cook even told Charlie Rose this week that TV is stuck in the 1970's.
Given Silicon Valley's many failures to reinvent broadcast television, one would hardly expect the next disruption to come from the cable/ISP sector. But now it looks like one cable incumbent is gearing up to disrupt its own business model, and that company is Verizon.
At an investor conference last week, the telecoms giant revealed plans to roll out a web-based TV service for mobile devices some time next year. The service will be similar to streaming networks like Netflix and Hulu, but will differ in its offering of live broadcasts.
Deadline reports that the service will stream content from all of the major networks—ABC, CBS, NBC, and FOX—as well as "custom channels."
Verizon's offering will be similar to services like Netflix or Hulu, but will differ in its offering of live broadcasts.
Perhaps more interesting is the revelation from Verizon CEO Lowell McAdams that content providers are increasingly willing to be a part of these live streaming services. It makes sense given the number of companies with their own streaming plans in the works. Dish and Sony, for example, are both working on web video services.
But wireless streaming? That sounds... data-heavy. According to The Wall Street Journal, Verizon's service will use a technology called multicasting, which avoids network congestion by using dedicated wireless frequencies. The service would also implement technology developed for Intel's OnCue service, which Verizon bought from the chipmaker earlier this year.
It will be interesting to see what the service will actually look like, and whether or not it will be available through wired broadband, such as smart TVs and streaming boxes like the Roku or Apple TV. One has to assume that a streaming service that offers live broadcasting would be the holy grail for sports fans looking for a reason to cut the cord. Now, if we could only get HBO on board...
---
Source: The Wall Street Journal
Hero Image: Flickr user "scobleizer" (CC BY 2.0)