Televisions
LG Will Bring webOS 2.0 Smart TV Platform to CES 2015
LG's highly successful webOS platform is getting even better.

Credit: Kyle Looney
LG has just unveiled that a new version of its popular smart TV platform, called "webOS 2.0," will debut in January at CES 2015. The new webOS 2.0 platform will be slightly faster than version 1.0 and will be available on many of LG's 2015 televisions.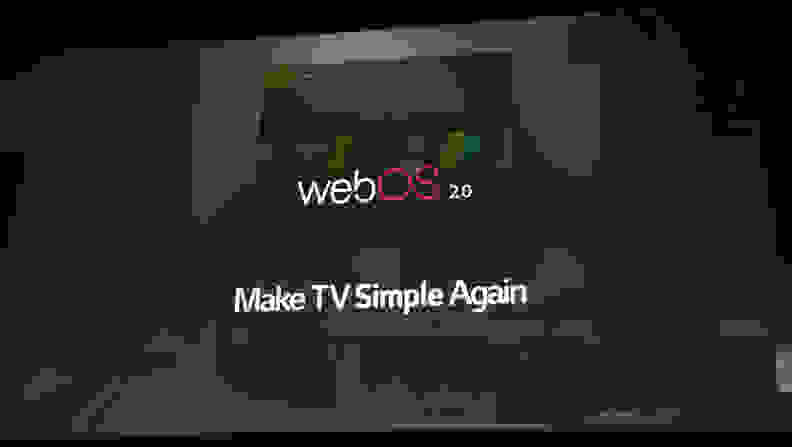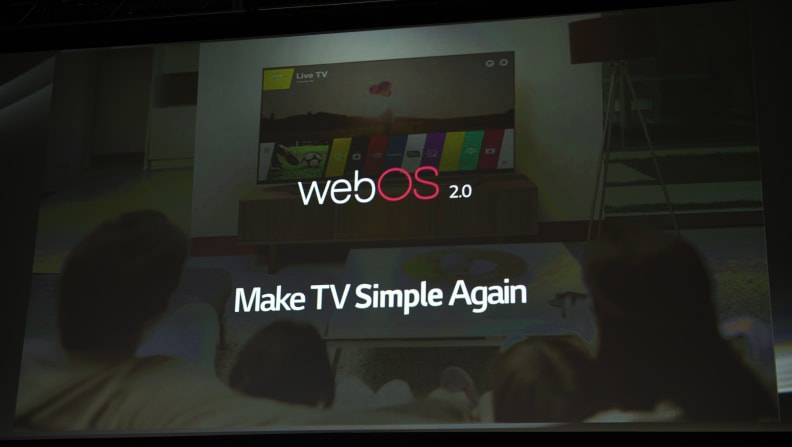 Update: During the press conference at CES, Dr. Scott Ahn confirmed that webOS 2.0 will integrate with the Internet of Things and deliver a simpler UX (user experience).
While webOS has already had a focus on ease of use and simplicity, webOS 2.0 will bring some valuable new features to the platform while reducing boot/startup time by 60%, according to LG. The new "My Channels" app will allow users to customize a quick access bar with their favorite channels or TV shows, making hopping from ESPN to TNT as quick and easy as switching between apps like Netflix or Facebook.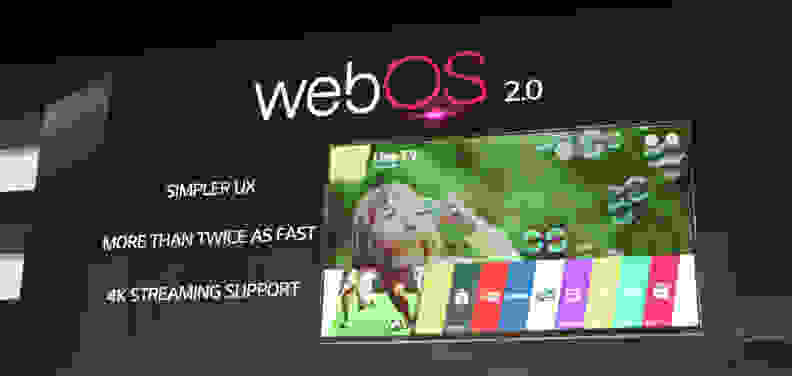 We got our first look at webOS during CES 2014, and walked away impressed. We recently were able to take a gander at an in-development version of webOS 2.0 and were again taken aback by the responsiveness of the new interface.
According to the release, webOS was originally designed to simplify the growing complexity of internet-connected TVs—and it has, while simultaneously swooping in to steal our Best Smart TV Platform award in November.
Personally, we're most excited about the "Input Picker" option, which will instantly recognize connected devices. The ability to seamlessly jump between mobile devices, AV receivers, or game consoles sounds like one more great cherry on the webOS sundae.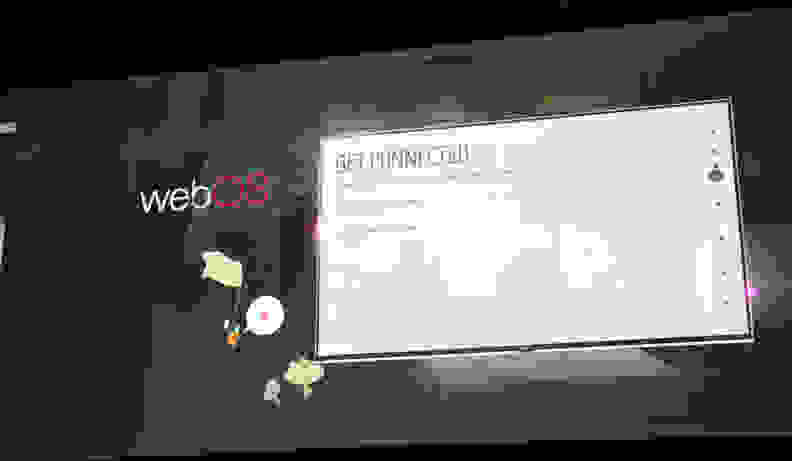 Source: ENGLEWOOD CLIFFS, N.J., Dec. 17, 2014: -- LG Electronics (LG) will unveil an expansive TV lineup featuring the company's new "webOS 2.0" Smart TV platform at the 2015 International CES®,, Jan. 6-9 in Las Vegas.
LG's webOS 2.0 is specifically designed to deliver a superior user experience by improving upon the key features found in the current generation of Smart TVs using the award-winning webOS system introduced earlier this year. LG is working with leading content providers such as Amazon and Netflix to ensure that LG 4K ULTRA HD TV owners have access to a wide range of 4K viewing options.
Designed to "Make TV Simple Again", webOS TV was developed to address the growing frustration with overly complex smart TVs. With a focus on three overarching features -- Simple Connection, Simple Switching and Simple Discovery -- webOS makes navigating today's state-of-the-art TV systems easier than ever. Consumers embraced LG's webOS platform and global unit sales of webOS-equipped LG Smart TVs topped the 1 million mark in the first two months after its introduction earlier this year and recorded more than 5 million unit sales within eight months.
LG's webOS 2.0 takes simplicity and convenience to a new level even while managing an expanding array of content options, so consumers can chose easily from a long list of new features. For example, the initial boot time when the TV is turned on has been reduced by up to 60 percent. Users will also enjoy a 70 percent improvement in loading when switching from the Smart TV Home Screen to YouTube, making accessing content significantly smoother and faster.
Also new in 2015 with webOS 2.0 is "My Channels," an app that allows users to customize their favorite live TV or set-top box channels on the Launcher Bar for greater convenience. Quick Settings lets viewers adjust their TV without interrupting the program they're watching and Input Picker allows connected devices to be recognized instantly for immediate use.
Through partnerships with major content providers, webOS TV owners can access an extensive selection of Ultra HD content from streaming services such as Amazon Instant Video and Netflix.*
"By updating webOS with new and smarter features, users will experience a next-generation Smart TV platform that's simpler, easier and more intuitive than ever before," said In-kyu Lee, senior vice president and head of the TV and monitor division at the LG Electronics Home Entertainment Company. "The webOS 2.0 platform is another example of LG's commitment to taking a leadership role in the next generation TV market with an innovative Smart TV solution."
Visitors to LG's CES booth at the Las Vegas Convention Center (Central Hall #8204) will be able to experience the full range of new webOS 2.0 TV products.