Televisions
LG Cuts Prices on Flagship TVs for the Big Game
No matter what team you root for, we can all enjoy cheaper OLEDs.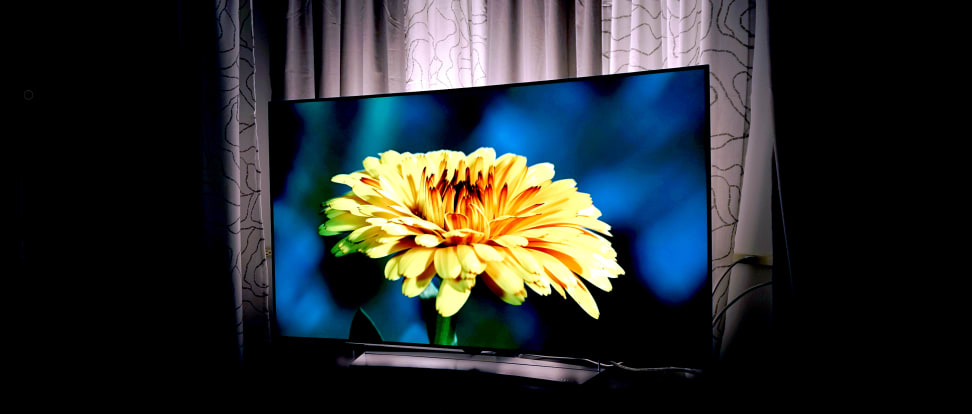 Credit: Reviewed.com / Lee Neikirk
Good news, sports fans! LG has just announced substantial price cuts for its 2015 4K OLED TVs, which boast the best picture quality we've ever seen.
The cuts come just in time for next weekend's big game, and we can confirm that it would look fantastic on pretty much any of these sets.
Both the flat EF9500 4K OLED (our current #1 television) and the curved EG9600 4K OLED (a close second) are dropping from $5,999 to $4,999, just in time for kickoff.
While those prices are still way outside the wallet comfort zone for most buyers, it's good news if you're one of the lucky few with that kind of money to spend.
Fortunately, the company's least expensive OLED, the 55-inch 1080p EG9100, is also dropping from $2,499 to $1,999. That's an incredibly attractive price for an OLED display, regardless of the resolution.
Last but not least, LG is putting a couple premium 4K/UHD LED/LCD sets on the chopping block. The price of last year's flagship LED, the 65-inch UF9500, has been cut by a whopping $2,000, from $4,499 to $2,499, while the massive 70-inch UF7700 4K LED is dropping from $3,999 to $2,499.
The cuts are certainly welcome, but this isn't Black Friday. None of these discounts are so deep that they're worth running out the door for, unless you were already in the market for a high-end TV. But if that's you, LG's Super Bowl madness only lasts through Saturday, February 13th, so hustle down the field!
---
PRICE CUTS (valid through 2/13/2016):
• 65EF9500 flat 4K OLED TV from $5,999 to $4,999
• 65EG9600 curved 4K OLED TV from $5,999 to $4,999
• 65UF9500 4K LED TV from $4,499 to $2,499
• 70UF7700 4K LED TV from $3,999 to $2,499
• 55EG9100 curved full-HD OLED from $2,499 to $1,999
---
Related Video