Televisions
LG Introduces 2015 Music Flow Wi-Fi Home Audio Lineup
New Music Flow Wi-Fi products will be featured at CES 2015.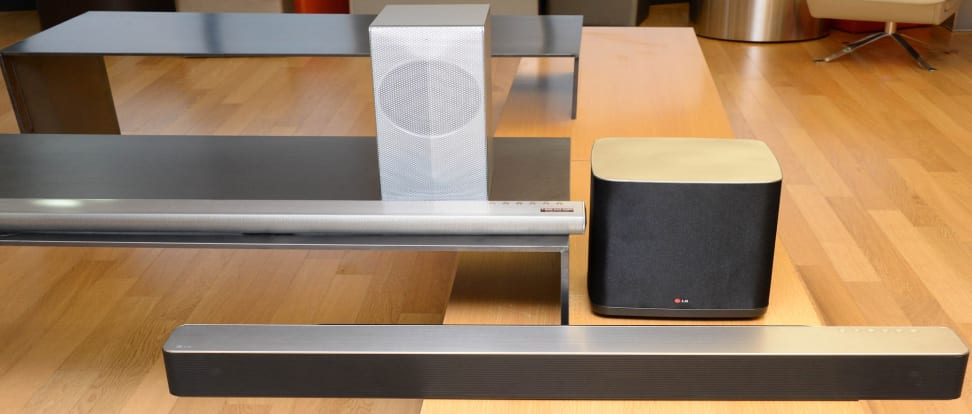 Credit:
Editor's Note
We've updated this article with info from LG's CES press conference.
January 5, 2015
LG Electronics today debuted its 2015 lineup of Music Flow Wi-Fi speakers and home audio products at its CES press conference.
"There's more to LG than just TVs." –Tim Alessi
Among the new products is LG's first battery-powered wireless speaker, the H4. This small silver speaker promises to be extremely easy to move from room to room, and you can control its audio playback with the LG Music Flow app (Android or iOS only—sorry, Windows Phone users).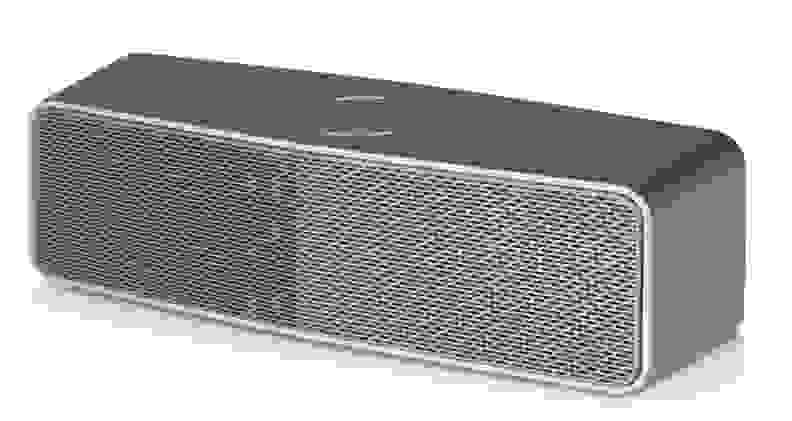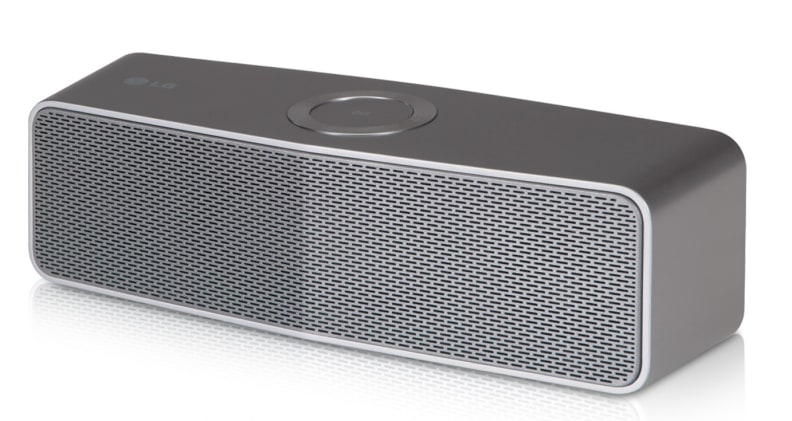 LG also announced the H3, the H5, and the H7, three more portable Wi-Fi speakers with different audio outputs, though the exact wattage of each has yet to be confirmed. LG's Music Flow functionality means you can sync the portable speakers to the same audio source or put them in different rooms, each playing its own music.
The coolest feature, though, is that two of the speakers can act as the rear channels in a traditional 5.1 surround sound setup alongside a Music Flow-capable soundbar. Speaking of soundbars, LG has also announced three new models: the LAS950M, LAS851M, and LAS751M.
Each of the new products can be controlled via the Music Flow app. They're also LG Home Chat–friendly, and are equipped with a new ability that LG calls Auto Music Play.
With Auto Music Play, music playing on a smartphone will automatically begin playing when the phone comes within one foot of a speaker, though we assume this means you have to use LG's dedicated Music Flow app even when you're not casting to a speaker over Wi-Fi. The app, at least, supports some of the more popular streaming options like Spotify and Rhapsody.
Stay tuned for our full coverage of LG's new home audio products at CES 2015 in Las Vegas.
---
Source: ENGLEWOOD CLIFFS, N.J., Dec. 22, 2014 ― LG Electronics (LG) today announced plans to introduce its new 2015 Music Flow Wi-Fi Series lineup for music and movie lovers worldwide.
Demonstrated for the first time at the 2015 International CES® in Las Vegas next month, the U.S. LG audio lineup includes the company's first battery-powered Portable Wi-Fi Speaker, three additional Wi-Fi Speakers as well as three new upgraded Wi-Fi Sound Bars. These speakers are designed to be compatible with Android and iOS devices and allow consumers to build a custom home audio system that can be controlled using LG's Music Flow mobile app.
Each LG Music Flow Wi-Fi device can be used independently or connected to one another device wirelessly, using Advanced Wireless Network and Dual Band Wi-Fi (2.4/5GHz) technology to deliver a seamless audio experience. Unlike other Bluetooth speakers, streaming to a Music Flow Wi-Fi Series speaker from a smartphone continues uninterrupted when receiving a call. If home libraries aren't enough, users can stream music from service providers such as Spotify Connect, Rhapsody®, TuneIn, and more.*
LG's new Music Flow Smart Wi-Fi audio lineup includes three different speakers of varying size and power output as well as the LG NP8350, the company's first wireless speaker with a built-in battery for easy portability from one room to another in the home.
LG Music Flow makes creating a personalized wireless home entertainment center easier than ever. In Home Cinema Mode, users can wirelessly connect two Music Flow speakers to the Wi-Fi Sound Bar as rear left and right channels to completely immerse the viewer in a true surround sound experience. Each speaker can be individually set to match the desired environment based on the speaker's position. Additionally, LG's BP550 Streaming 3D Blu-ray Player or LAB550W SoundPlate can be connected to Music Flow speakers to stream sound from any CD or a connected USB drive.
What's more, the Auto Music Play feature gives LG Music Flow the ability to deliver a user experience that maximizes convenience for listeners on the go. Music on a smartphone will automatically begin playing on a Music Flow Wi-Fi speaker when the phone comes within one foot. So a user could be listening to music on headphones on the subway ride home but the music will begin playing automatically from the living room Wi-Fi Sound Bar when the user enters living room.
The collection also comes with LG HomeChatTM capability that allows users to control the LG devices using the popular LINE free-text messaging app on any smartphone or tablet. With this feature, users can send a text to the audio system using simple commands such as "play songs for party" or "turn off music after one hour." With HomeChat, LG Music Flow Wi-Fi Series can also act as a personal assistant, setting alarms and alerting users of upcoming events on command.
"The flexibility and quality of the LG Music Flow Wi-Fi Series delivers a listening experience that goes beyond what conventional audio systems have been able to offer until now," said Byung-hoon Min, senior vice president and head of the CAV division at the LG Home Entertainment Company. "With Wi-Fi capability and high-fidelity audio output, our Music Flow Wi-Fi Series is the epitome of what a smart audio system should be capable of in the 21st century."
Visitors to LG's booth at CES 2015 (Las Vegas Convention Center, Central Hall #8204) from Jan. 6-9 can experience LG's exciting new Music Flow products firsthand. The lineup includes the company's first battery-powered Portable Wi-Fi Speaker; model H4 (NP8350) additional Portable Wi-Fi Speakers; models H7 (NP8740), H5 (NP8540) and H3 (NP8340); and upgraded Sound Bars; (models LAS950M, LAS851M and LAS751M).