Televisions
LG TVs Revive WebOS
It's not a rumor: LG's latest smart platform will use WebOS.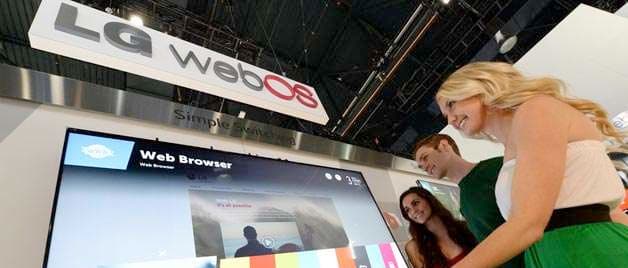 Credit:
LG has finally revealed its much anticipated WebOS-equipped TVs, and the platform looks like a very sleek upgrade compared to last year's software. The company's 2014 smart TVs are miraculously already WebOS-ready, less than a year after LG bought the defunct WebOS mobile platform from Hewlett-Packard.
The new WebOS platform is built upon three core components meant to make everything about LG's smart TVs easier and more fun. Through processes LG calls Simple Connection, Simple Switching, and Simple Discovery, the company hopes to take the usual headache out of setting up and navigating a smart TV's software.
With Simple Connection, LG seeks to make the initial setup process more fun by guiding users though the network process with prompts from a cute, animated character called "Bean Bird."
The Simple Switching aspect of the WebOS TVs strengthens a user's ability to multi-task, enabling free movement between connected devices and easy access to recently-used apps.
Finally, Simple Discovery streamlines navigation, allegedly making a glance at the LG Store or a streaming app enough to inform users of available content within.
LG's WebOS-equipped TVs will also feature voice and gesture control in some capacity—we'll have more information on that when we check them out during International CES this week. Consumers should have plenty of chances to see the WebOS TVs in action, too: The software will be available on more than 70% of LG's 2014 TV lineup.