Televisions
Netflix to Begin 4K Streaming in Early 2014
House of Cards' second season to highlight UHD offerings.

Credit:
Netflix will officially unveil ultra high definition (UHD) streaming in 2014, making the upstart content provider the first to offer cost-effective access to 4K television and movies.
The second season of popular Netflix original show House of Cards will be available to be streamed in 4K next year, says Netflix Chief Product Officer Neil Hunt, but the super-sharp streams will only be available through the company's smart TV app on approved 4K sets. Unfortunately, that means you won't be able to stream 4K from your Apple TV or Xbox One, or through any 4K TV that doesn't feature a smart platform.
He expects new smart TVs with the Netflix 4K-capable app built-in to begin hitting stores in March 2014. Consumers who use Netflix on new sets and have fast enough broadband connections—he expects that Netflix can "deliver a first-class 4K picture at 15 megabits per second"—will automatically get the 4K stream.
Shot on 5K cameras but edited and processed in 4K, the second season of House of Cards will highlight the UHD offerings. Hunt says a select few other TV shows and movies will also be available in UHD format, but it's "not a big part of the catalogue."
A larger 4K library may be slow to arrive. According to Hunt, "The new game consoles may eventually be 4K-capable, but the ability to take 4K out of the box and drop it into a separate television is lacking some standards and HDMI 2.0, and it's just a little premature."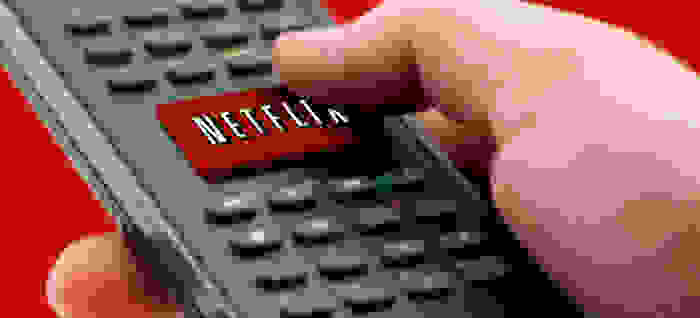 But change is coming. "Netflix is in a unique place of doing original content of high profile, of owning the delivery and also having a close relationship with the [TV and device makers] who built [products] to include the Netflix 4K app," he says. "It's a beginning-to-end solution."
"We need to solve the chicken-and-the-egg problem," Hunt says.
"We need to solve the chicken-and-the-egg problem. Until we've got a material base of appropriate devices, it's hard to pursue people to make the content and until you've got a lot of content, it's hard to persuade the device vendors to follow along," Hunt says.
Some of those partner manufacturers will showcase Netflix's 4K streaming at the International CES 2014, but Hunt stopped short of naming any specific brands.
During last year's CES, Samsung teased 4K streaming via Netflix, but no official announcements were made. And while UHD TVs are currently available in the US market, there aren't currently many good ways to get native content. Sony has a proprietary player that comes with some UHD movies preloaded, but there's no way of acquiring new content. YouTube also has a selection of user-created 4K content, though it's still fairly limited.
We'll be on the scene at next month's International CES, so keep an eye on Reviewed.com Televisions for all the hottest news and hands-on impressions of the 4K streaming service.
Contributing: Mike Snider, USA Today
Via: Stuff.TV
Images: Netflix