Televisions
Panasonic Announces an OLED UHDTV at CES 2013
Panasonic revealed its 56-inch OLED UHDTV at the 2013 International CES.

Credit:
We'll be the first to admit that Panasonic's press conference yesterday was slightly disappointing. Every television brand, from Samsung to LG to Sony, has announced ultra high definition TVs and OLED TVs—and yesterday, Panasonic announced neither. The Japanese purveyor of plasma was merely waiting for the right moment, as they announced an OLED UHDTV during the CES 2013 Keynote.
Details are pretty scarce on this best-of-both-worlds display, but we do know two important things: the TV is 56 inches and its thickness measures only a half of an inch. Panasonic is claiming it is the world's largest OLED UHDTV, and while that is true at the moment, the company has to share that crown with Sony, who announced a 56-inch OLED UHDTV last night.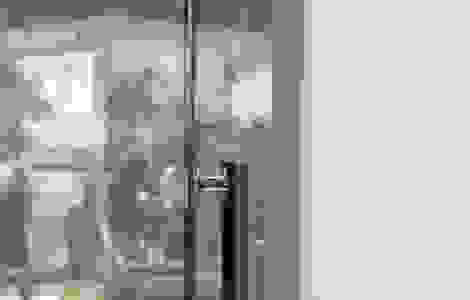 There's been no word on a release date, a model name, or a price for this slender display.