Televisions
Panasonic Announces New Flagship OLED TV
No longer the stuff of rumors, Panasonic's OLED TV has arrived.
Credit: Reviewed.com / David Kender
Today, during its press conference at IFA in Berlin, Panasonic announced the availability of a 4K OLED television, the CZ950.
The new 65-inch OLED is Panasonic's new flagship TV for 2015, and is also the company's first ever OLED model. While the CZ950 was showcased as a prototype during CES in January, Panasonic denied rumors that it would bring that model to market this year—but it turns out the rumors were true.
This news is exciting for a number of reasons. For one, it means more companies are getting on board with OLED, which thus far has sold almost exclusively through the LG brand. In fact, it's almost certain that Panasonic's OLED panel was obtained through LG Display.
There was a time (2013, to be exact), when Samsung appeared poised to bet on OLED, but the company's underlying OLED technology proved difficult to scale. LG, using a different manufacturing method for OLEDs, was off to the races. Samsung instead doubled-down on curved LCD displays and has since kept to that path.
With Panasonic on board—even with just this single television—the pro-OLED messaging will receive a significant boost in the hearts and minds campaign that LG has waged.
Secondly, it puts Panasonic—once the king of plasmas—back on familiar footing. For years, Panasonic touted the benefits of deep black levels that plasmas could provide. OLEDs can reach even darker depths, something Panasonic has already capitalized on by marketing it as "Absolute Black."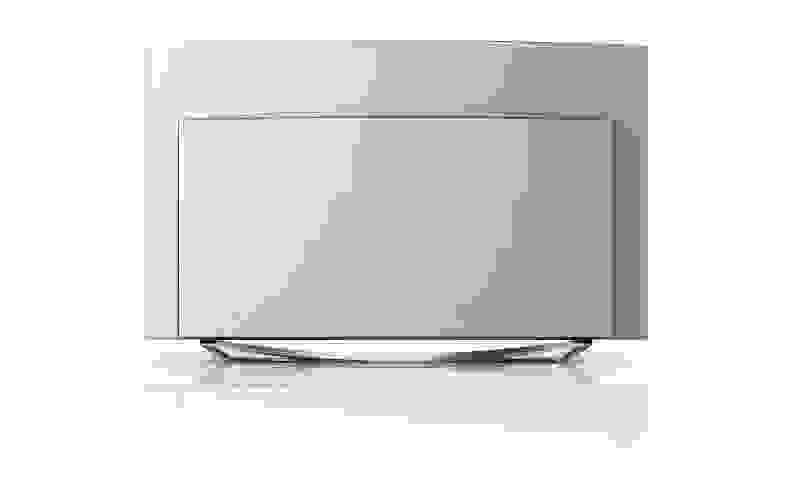 On top of that, Panasonic claims the new display is THX-certified, passing over 400 lab tests to ensure a flagship experience for viewers. THX Director of Imaging Technologies Eric Gemmer claims the TV will showcase "contrast and clarity previously reserved for professional monitors."
Following LG's recent announcement, the CZ950 will also support the High Dynamic Range (HDR) format, heading up what Panasonic is calling a "4K Pro" lineup of premium televisions.
Panasonic's 4K Pro Line
In conjunction with unveiling its new OLED flagship, Panasonic also announced a partnership with a professional Hollywood colorist, Mike Sowa. The professionally tuned line of TVs aims to deliver the "exact vision of film directors and cinematographers," according to Panasonic.

Making use of what the company calls a 4K Studio Master Processor—a proprietary technology from Panasonic—the 4K Pro televisions iterate upon Panasonic's previous experience with color matching (via 3D look-up-tables) and plasma technology to deliver standard- and high-dynamic range content that's more color-accurate and easier to professionally calibrate than standard consumer displays.
While the CZ950 OLED is the primary recipient of this development, Panasonic also intends to tighten the accuracy and expand upon the abilities of its LCD models—including the CX8 and CR8 series—via color phosphors and 10-bit black gradation drivers.
Related Video