Televisions
Panasonic Reveals 4K Camcorder, 4K TVs, and High-Quality Sound Systems
Panasonic goes back to its roots at IFA 2014.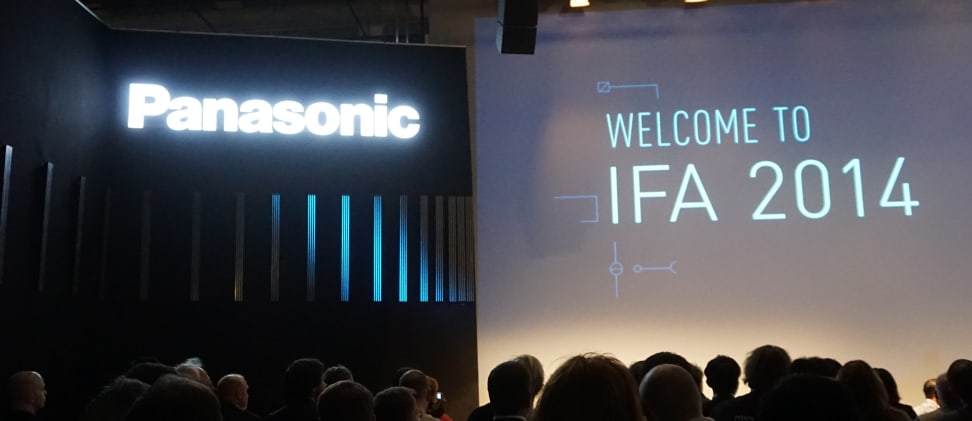 Credit:
While it's moved on to developing kitchen appliances, smart home systems, and towns (yup, entire towns), Panasonic's announcements at IFA 2014 show the company hasn't lost touch with its roots.
To start with, today the company announced its newest 4K camcorder, the HC-X1000. The camera promises Hollywood-level picture and sound quality at an affordable price point, and will go head-to-head with the class-leading Sony Handycam AX100.
To view your 4K creations, Panasonic also teased its newest 4K televisions. The flagship is the AX900, which comes in 55- and 65-inch sizes and features a novel type of full-array backlighting that promises to eliminate the dreaded halo effect. Also included are ambient light sensors that adjust the picture to viewing conditions for an optimal display in any kind of light.
Panasonic also announced that the AX900 will be able to play 4K content from Netflix at launch and from Amazon's Ultra HD content once it becomes available.
The other big TV (really big, actually) shown off was the X940, another 4K set that checks in at a whopping 85 inches. Notably, the X940 is equipped with both a DisplayPort 1.2 connector (something no other manufacturer currently offers) and a HDMI 2.0 port that can handle 4K video at 60p.
Pleasing ears as much as eyes, Panasonic piqued the interest of audiophiles everywhere with the relaunch of its iconic Technics brand.
The Technics R1 Reference Class sound system promises the most true-to-life sounds ever produced from a Panasonic speakers, but that performance will cost you dearly. The estimated price is said to be well into five-figure territory—possibly around $40,000. Its smaller brother, the Premium Class C700 Series sound system, promises similarly excellent sound at a more affordable price.
Make sure to tune in for our hands-on impressions later in the week!