Televisions
Roku Announces New HDMI Streaming Stick
Roku's newest streaming device targets the Google Chromecast.
Credit:
Roku has just announced a new streaming device: the Roku Streaming Stick. This tiny HDMI device is priced at $49.99 and, unlike its predecessor, works with any HDMI input on a TV—not just the "Roku Ready" kind.
Like previous Roku sticks and Google's popular Chromecast, the Streaming Stick is roughly the size of a USB key. About three inches long and only an inch wide, it plugs discreetly into one of your TV's HDMI inputs and can be powered by a nearby USB port—features your TV certainly has if it's less than 6 years old.
Once the Streaming Stick is connected to the internet via WiFi, it acts as a content host, providing over 1,200 streaming channels directly to your TV in 720p or 1080p resolution.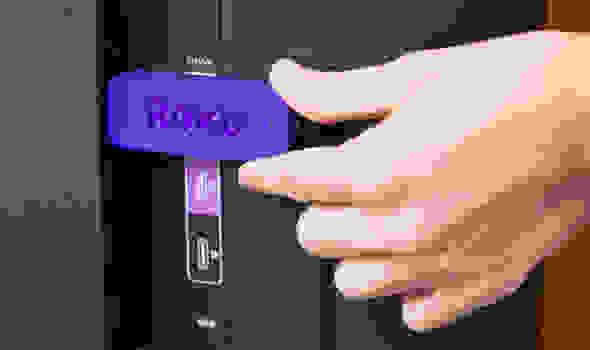 You might be wondering, "How would I even control this thing?" Fortunately, Roku includes a remote control, but you can also control it via Roku apps on iOS or Android. This app integration also means that users should be able to easily share pictures, music, and video with their TV over the same WiFi network—no "smart" functionality required.
Unlike the Chromecast, the Roku Streaming Stick can't cast content from your desktop or laptop computer to the TV screen, though Roku claims the feature is coming in a future software update.
If you're already signed up with providers like Netflix or Hulu Plus, getting right to it means simply typing in your user name and password. If you're not, you'll still have to pony up the monthly subscription fee—the Streaming Stick just gives you access.
Roku promises a wealth of streaming partners: HBO GO, MLB.TV Premium, Amazon Instant Video, Spotify, Flickr, and even the Wall Street Journal. If you've yet to experience the vast ocean of viewing possibilities made possible by streaming providers, now might be the perfect time to dive in.
Via: Roku