Televisions
Samsung and Spotify: Perfect Harmony?
Spotify is now available on Samsung E Series Smart TVs.
Credit:
Samsung and Spotify have just unveiled a new partnership that will bring a Spotify app to Samsung's already app-heavy Smart TVs. If you're the owner of one of Samsung's ultra-slim, stylish E-series models, from the top-notch Series 8 down through Series 5, you can expect access to the Spotify app right now. Owners of last year's D-series models can expect the app in the near future.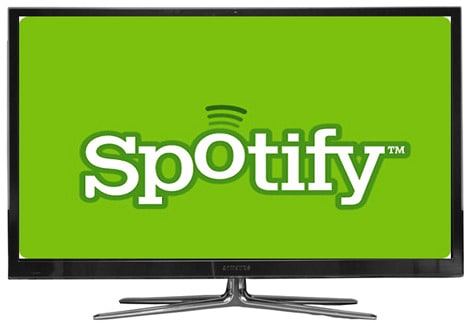 Spotify has essentially become the "Netflix" of music apps. An alternative to Apple's iTunes and the soon-defunct Zune music service from Microsoft, Spotify provides streaming access to millions of songs through apps on desktops, tablets, smartphones, and now Samsung smart TVs.
For an increasingly connected, media-hungry audience, Spotify on TV makes decent sense, even if a music service on TV isn't a game-changer. "The television is at the heart of most people's home entertainment experience, so it is a natural fit to make our music service available on internet-connected Smart TVs," according to Pascal de Mul, global head of hardware partnerships at Spotify.
If you're an existing Spotify subscriber, you can download the app via Samsung's App Store and just sign in. You'll (apparently) have immediate, full access, and a gradual, WiFi-based sync of the playlist on your account. We imagine this process will be relatively painless because of the power of Samsung's dual-processor equipped Series 8 TVs. (Spotify provides a 30-day free trial to gun-shy, would-be subscribers, though it's unclear if the free monthly subscription plan will be available on the TV platform.)
The Spotify app is one more good reason to invest in one of Samsung's new, evolution-ready 2012 TVs, but we might hold out until Samsung's voice and gesture controls are integrated to allow us to tell our Sammy TV what music to play.