Televisions
Samsung's 2015 Smart TVs Going All-in With Tizen
The open-source software promises good things for TV apps.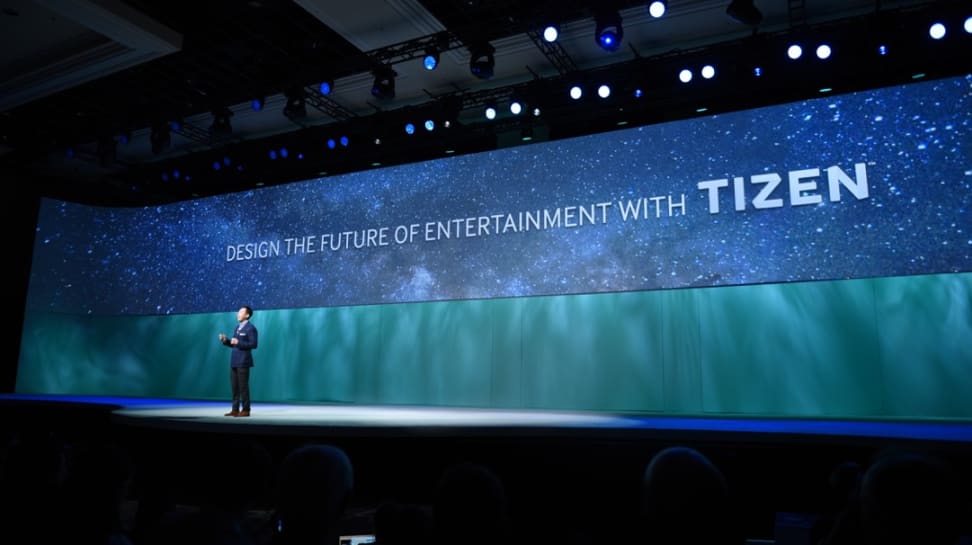 Credit:
Samsung has confirmed that its 2015 lineup of Smart TVs will be equipped with a platform built around Tizen, an open-source operating system.
The redesigned Smart Hub—Samsung's smart TV interface—will realize a new level of flexibility thanks to the Tizen operating system.
According to the release, this will allow "developers to easily create compatible content, while connecting users to a world of limitless entertainment possibilities."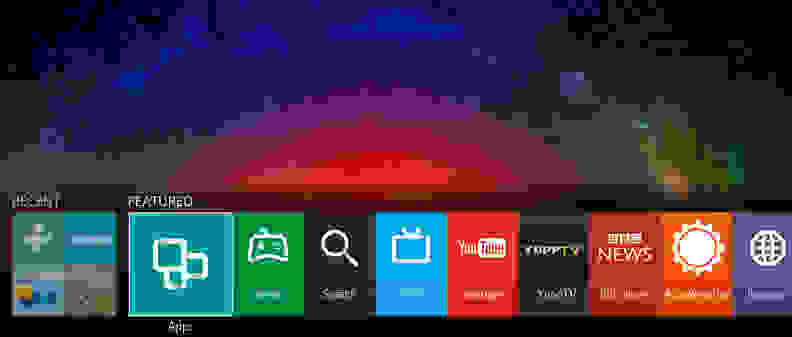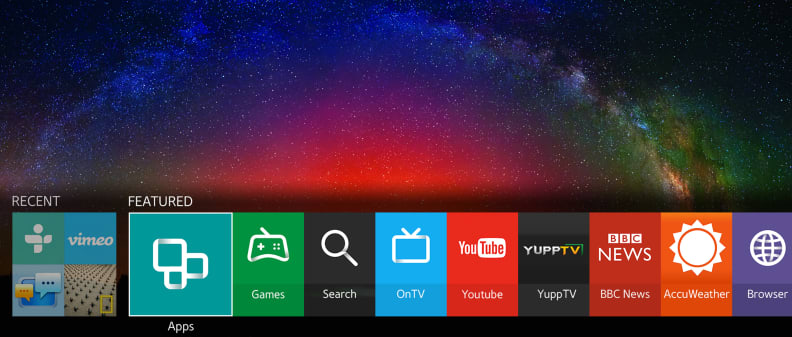 "Tizen is faster and smarter," said Samsung Executive VP of Services Winjin Lee at the company's press conference at CES.
The biggest hiccup for smart TVs from years past has been the divide between televisions—which often wield first-party, proprietary software—and the rest of the smart device ecosystem.
The Smart Hub will realize a new level of flexibility, thanks to the Tizen operating system.
By integrating with Tizen, Samsung hopes to take "a groundbreaking step toward a much more intelligent and integrated system," claims Executive VP Wonjin Lee. For example, with the push of a button users will be able to pause and transition a video from their phone to their TV.
One of the coolest new features made possible by the Tizen integration is something called BLE, or Bluetooth Low Energy.
Using this feature, the TV can automatically search for and connect to nearby bluetooth-enabled Samsung mobile devices (like a phone or tablet) without any effort on the part of the user.
Samsung has confirmed new apps and features, as well. The new Samsung Sports Live app will allegedly mean you can watch live sports while also browsing team or player stats.
×
Samsung
Best of all, Samsung is claiming that if you have certain Samsung Galaxy devices you will be able to stream live television on your home network.
Support for Sony's PlayStation Now cloud-streaming game service sounds like a great way to get away from the historically awful flash games found on most Smart TVs, too.
We are excited to see if Samsung can deliver on all these promises. We should know more next week once we are in Las Vegas for CES 2015.
"2015 is just the beginning of an incredible Smart TV future," Samsung's Lee added.
Source: Samsung Tomorrow