Televisions
Samsung Expands 2014 4K TV Lineup
Samsung grows UHD screen sizes, adds new series
Credit:
Today, Samsung unveiled a few more ways for consumers to hop aboard the 4K TV train, including one jumbo-sized option sure to please the bigger-is-better crowd.
The 85-inch HU8550 (MSRP $9,999) will be available later this month, and features Samsung's UHD Dimming and Precision Black contrast-enhancement features. This is now the sixth and largest size in the HU8550 series, which also includes sizes from 50 to 75 inches. Unlike the curvy HU9000, the HU8550 TVs are flat—but they're still capable of next-gen 4K resolution (3,840 x 2,160 pixels).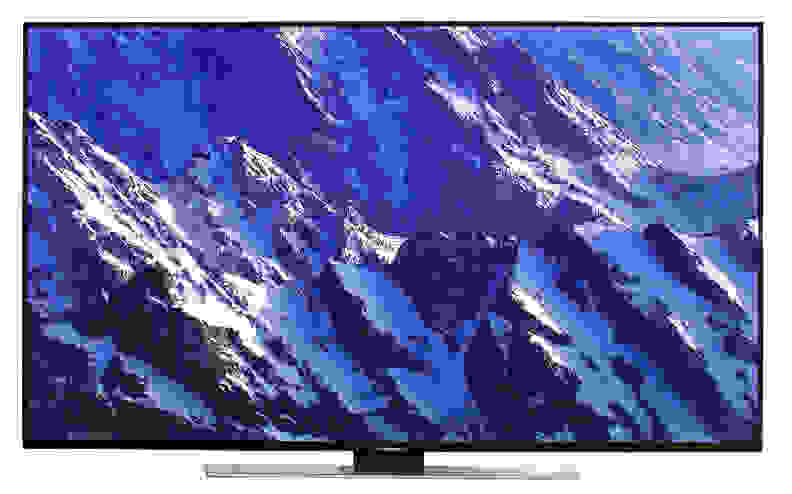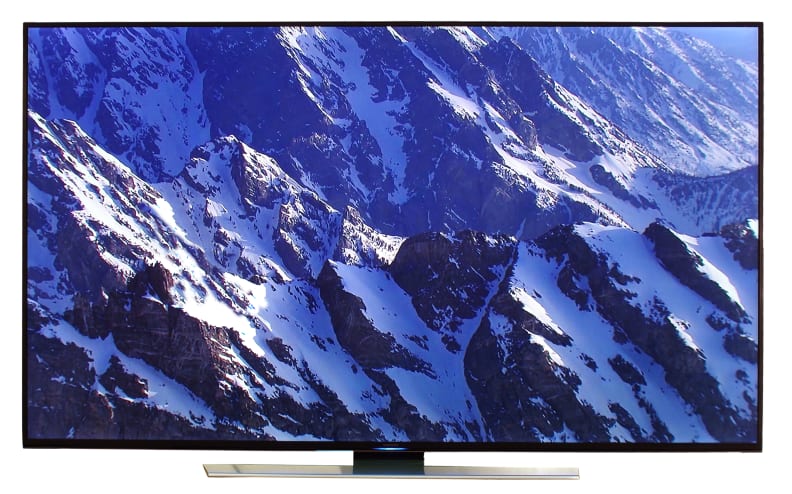 Also joining Samsung's 2014 lineup are two newcomers: the HU7250 and HU6950 UHD series.
The HU7250 series TVs will be available starting in August in 55-inch (MSRP $2,199) and 65-inch (MSRP $3,299) sizes. Both TVs are smart, curved, and pack zippy Quad Core processors.
The HU6950 series focus more on affordability, offering smaller sizes at smaller prices. While the visual benefit of smaller 4K TVs is up for debate, the price is certainly welcome. The 40-inch (MSRP $999), 50-inch (MSRP $1,499) and 55-inch (MSRP $1,999) HU6950 TVs will be available later this month.
Source:
RIDGEFIELD PARK, N.J. – June 24, 2014 – Samsung Electronics America, Inc., the leader in TV technology for 8 years, today announced the introduction of a new 85" model to the HU8550 Series and two new, Ultra High Definition (UHD) TV series – the HU7250 Curved UHD TV and the HU6950 UHD TV series. The addition of the new products further expands Samsung's UHD TV offering to six series ranging in screen sizes from 40" to 110".
"As the UHD TV market leader, we're seeing excellent category growth and adoption among consumers who are looking for the highest resolution and best-in-class picture quality Samsung UHD TVs offer," said Joe Stinziano, Executive Vice President, Samsung Electronics America. "We're excited to introduce another super-sized model and two entirely new series to our UHD TV family. Whether it's a flat or curved UHD TV, Samsung continues to provide consumers the broadest selection of UHD TVs for any home."
Samsung's New UHD TVs
Samsung's HU8550 UHD TV (flat) – As one of Samsung's flat-panel UHD TVs, the HU8550 delivers incredible life-like UHD picture quality and is packed with exceptional Smart TV capabilities. Paired with UHD Dimming and Precision Black, the HU8550 delivers outstanding contrast levels and provides detail with deep, rich color. The 85" model will be available late-June for $9,999.99. Samsung's HU8550 UHD TV is currently available in a wide-range of screen sizes, including 50" ($2,499.99), 55" ($2,999.99), 60" ($3,499), 65" ($3,999.99) and 75" ($5,999.99).
Samsung's HU7250 Series Curved UHD TV Models – The curved UHD TV design envelops viewers in stunning picture quality and delivers a more immersive entertainment experience. The curved screen gives video content a presence not felt on flat screens, plus, a wider field of view creates a panoramic effect that makes the display seem even bigger than it is. From virtually any viewing position, the curved design creates a more true-to-life experience so everyone watching has the best seat in the house. Movies, sporting events and video streamed from onboard apps can be enjoyed at four times the resolution of Full HD. With Samsung's proprietary UHD Upscaling, the HU7250 Curved UHD TV seamlessly upconverts SD, HD or Full HD content to near UHD picture quality. The HU7250 Series also features UHD Dimming, which adjusts brightness to deliver deeper blacks and brighter whites, and virtually eliminates image distortion for a crystal clear picture. With Samsung's Quad Screen Multi-Link feature, consumers can transform their TV into four screens to access live TV, streaming video and the web all at once. The HU7250 UHD TV features Samsung's award winning Smart TV platform with the new 5 panel Smart Hub design powered by a Quad Core processor. The HU7250 series will be available in August in a 55" model for $2,199.99 and a 65" for $3,299.99.
Samsung's HU6950 Series Smart UHD TV Models – This new flat UHD TV series features technology that allows consumers to experience incredible UHD picture quality. With some of the same technologies found on Samsung's flagship models, such as UHD dimming, UHD Upscaling and a Quad Core Processor, the HU6950 Series offers outstanding performance. The new, easy to navigate 5 panel Smart Hub organizes favorite content and apps in one place. The HU6950 UHD TV also offers web browsing capabilities and its Quad Screen Multi-link feature allowing consumers to split their screen into four panels and dive even deeper into their content. Samsung's HU6950 Smart UHD TV will be available late-June in a 40" model for $999.99, a 50" model for $1,499.99 and a 55" model for $1,999.99.