Televisions
Samsung Plays It Safe at IFA—Gearing Up for a Big CES?
The electronics giant had a handful of offerings, but no major news.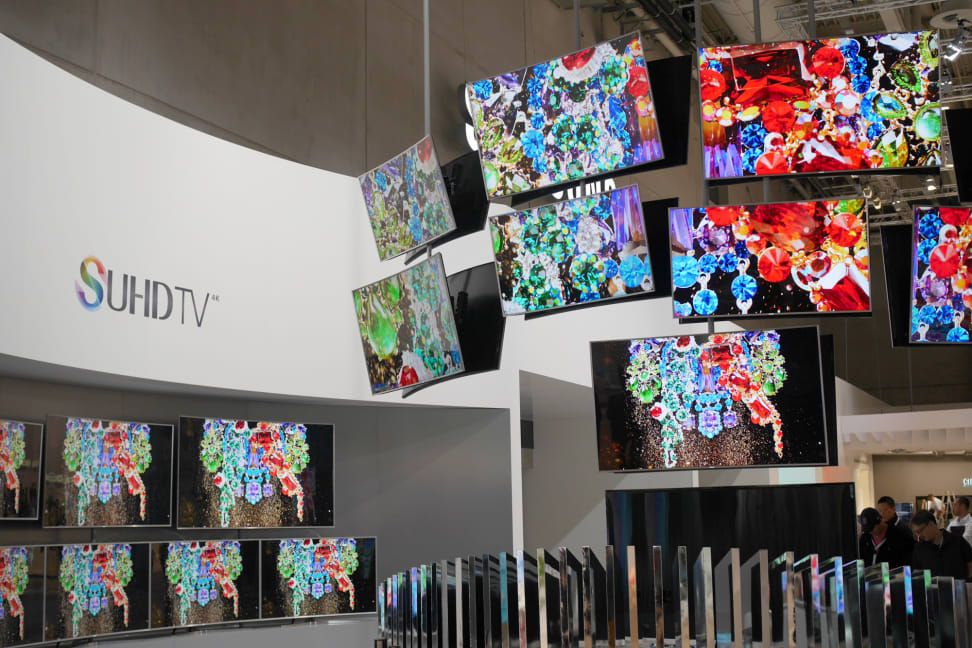 Credit:
Samsung's press conference, typically one of the most anticipated at the IFA show, was unusually subdued today—at least for a consumer electronics–oriented audience. There were no new TV announcements, and the significant mobile announcements (the Galaxy S6 Edge+ and Note 5, along with the Gear S2 smartwatch) were already days or weeks old.
So what happened?
First of all, it's certainly not the case that Samsung announced nothing. In fact, lots of products debuted, most of which had to do with Samsung's newfound infatuation with the Internet of Things (IoT). But none of them really qualify as major news.
While LG and Panasonic rolled out flashy new OLED televisions, Samsung focused on solidifying its base. And let's not forget: that's a very large base. Samsung remains the largest TV brand in the world, and it's curve-focused TV marketing appears to be resonating with consumers. Globally, 3.9 million curved TVs have sold in 2015 so far, up 333% annually according to GFU. As a result, much of the attention at Samsung's booth at IFA is focused on the design appeal of the curve.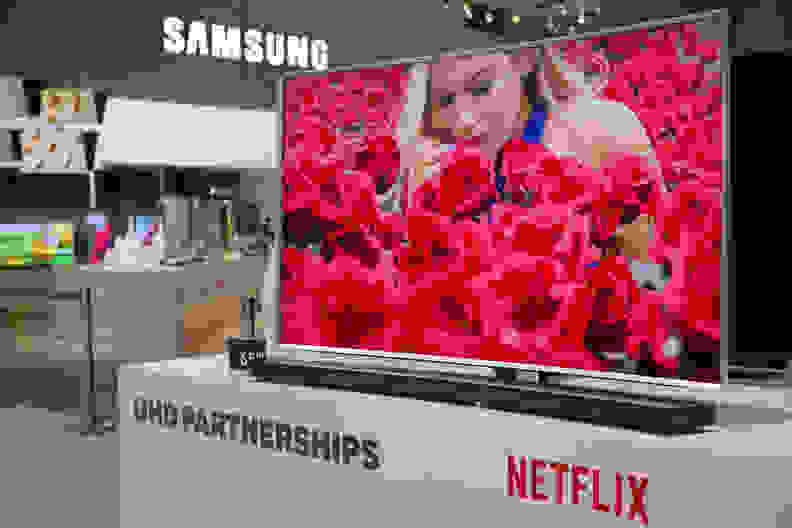 Samsung is also paying conspicuous attention to the biggest roadblock to 4K adoption: the lack of content. Samsung announced the debut or expansion of several new content partnerships specifically designed to stream more ultra-high-definition content to its smart 4K TVs.
For true AV enthusiasts who might balk at the thought of streaming content, Samsung also unveiled an Ultra HD Blu-Ray player. Support for the platform has finally started to crystalize, and discs are expected to start shipping for the holiday season.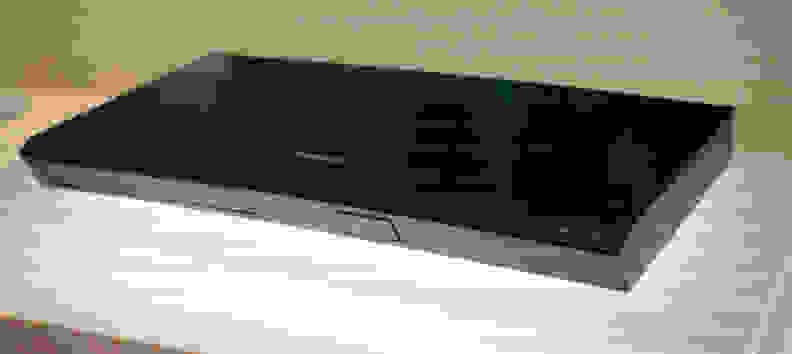 In addition to a 4x increase in resolution compared to Full HD 1080p, the UHD Blu-Ray format will also support High Dynamic Range (HDR) and Wide Color Gamut (WCG). Accordingly, several of Samsung's top 4K TVs (including the recently reviewed JS9000) offer HDR and WCG support.
In the home audio arena, Samsung expanded its lineup of 360-degree speakers. Though less eye-catching than the the first-gen versions, which debuted ahead of CES this January, the speakers nonetheless have a distinct appeal. The zeppelin shape is out, and the ends have been flatted for added functionality. Now the top of each speaker supports swipe controls for volume and song skipping. There are three new models in the expanded lineup for size, sound output, and price options.
So that's the story: More content to watch, more ways to watch, and better ways to listen.
We expect that Samsung is merely biding its time and waiting for CES, which is only a few months away. The company has dozens of TV models already on the market, and it's clearly making a lot of money selling them. Any naysayers who walk away from IFA proclaiming Samsung's imminent death (yes, that's going to happen) will likely be eating their words when they see the sales sheets at the end of the year.
Related Video