Televisions
Samsung Reveals New Smart Remote for 2014
New remotes with gesture-recognition, voice interaction, and more

Credit:
Samsung just announced plans to debut a new remote to pair with its 2014 Smart TVs at CES next week: the Smart Control. The oval-shaped controller sports an updated button array, improved voice control, and better motion-tracking via gesture recognition. There's even a dedicated key that allows users to watch various content simultaneously on one screen.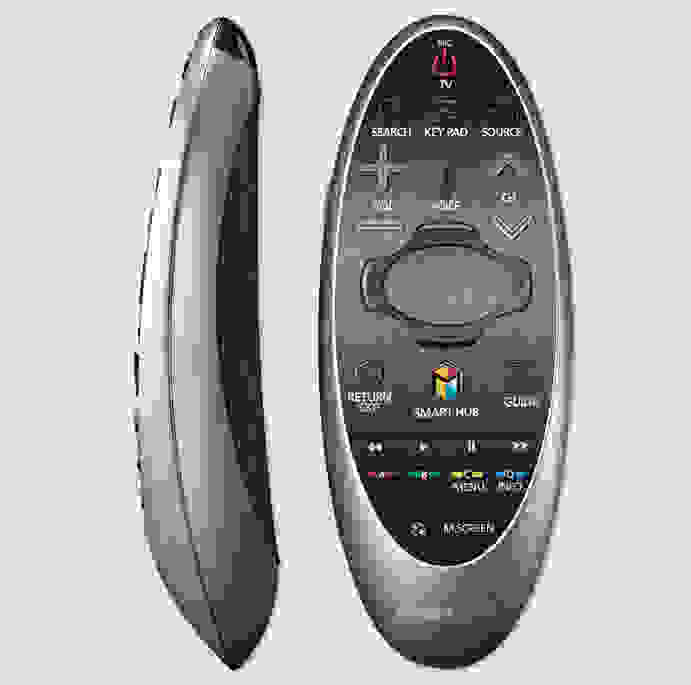 Samsung promises faster and more-precise control with the new remote via directional keys, voice interaction, swiping functionality, and a more comfortable, ergonomic design. The new touch pad is supposedly smaller and more responsive than last year's iteration.
Also included are three new function keys: A "Multi-Link Screen" button allows users to watch "multiple contents" simultaneously on one screen while a "Soccer Mode" button caters to said sport by way of specific picture settings. Samsung also promises quicker access to a virtual keyboard with the new Smart Control remote.
Source: SamsungTomorrow
All photos courtesy of Global.samsungtomorrow.com