Televisions
Sharp Is Splitting the Pixel to Bridge the HD–4K Gap
Sharp hopes to ease consumers into 4K by providing a seamless transition.
Credit:
Kicking off its press conference at CES 2014, Sharp announced four new lines of televisions. Among them are the expected full-HD and 4K UHD lines. But most interestingly, Sharp also introduced a 2K/4K hybrid dubbed Q+. This oddball TV is designed to bridge the gap between the two resolutions.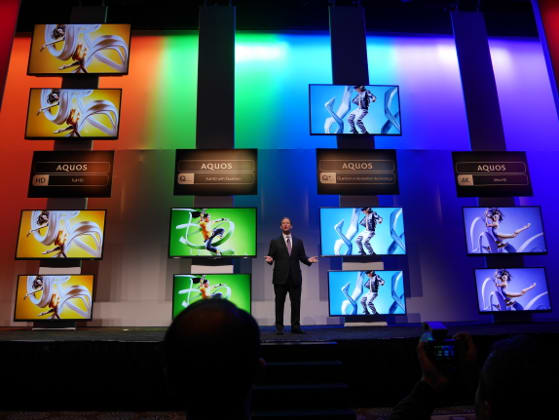 In order to bring a television from full-HD to 4K, the pixel has to quadruple—doubling on both the vertical and horizontal axes. This presents manufacturing challenges that contribute to the exorbitant price tags of current 4K offerings.
Sharp is circumventing much of the manufacturing difficulty by simply slicing each pixel in half horizontally, thereby doubling pixel count in the vertical while retaining the full-HD horizontal. Since the sub-pixels are generally aligned vertically, it's a relatively easy process to split the pixel. This allows Sharp to offer the Q+ series quasi-4K TVs at prices much lower than true 4K displays.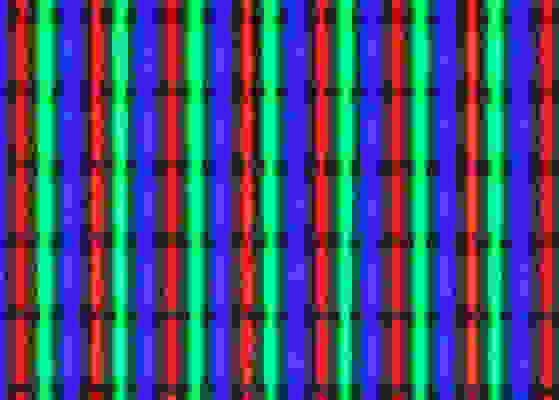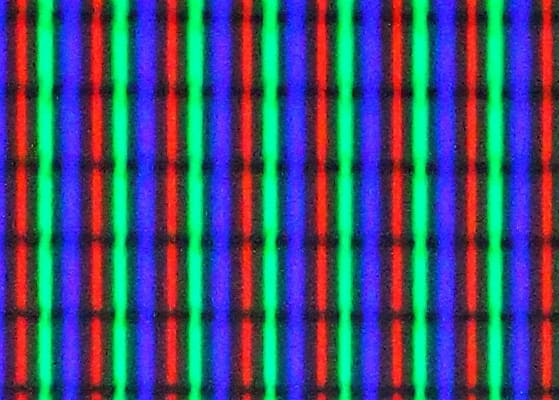 Sharp is promising that this bump in resolution will have an immediate impact on television viewing, even with current 720p and 1080p content.
In addition, the Q+ series is capable of displaying full 4K content... sort of. These TVs will show the native resolution in the vertical and downscale in the horizontal. It may only be a half-measure, but it gives Sharp's Q+ televisions a leg up over current full-HD TVs, since they're incapable of displaying any 4K content.
If you're unwilling to fully invest in 4K, but want to purchase a television with some staying power, the Q+ series might be a perfect fit. These TVs ought to look great with today's best content, and will continue to hang in there long after everyone else has transitioned to 4K.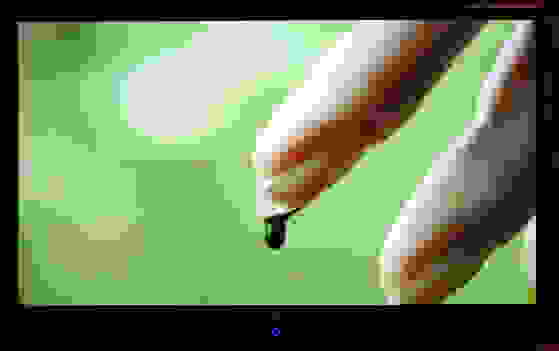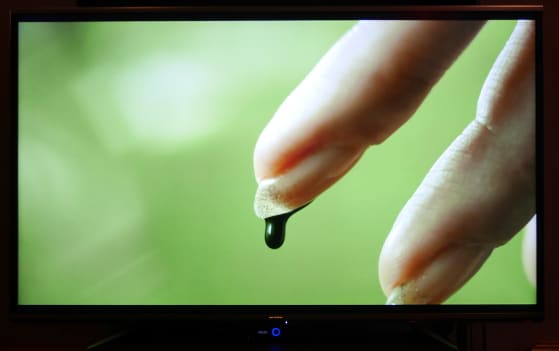 ---
Pixel photo: Flickr user "mrmorodo" (CC-BY-SA-3.0)