Televisions
Forget 4K, Snag This 8K TV Next Month for Just $130,000
The world's first 8K TV commands a king's ransom.
Credit: Reviewed.com / Lee Neikirk
Today, Sharp Electronics debuted the world's first ever 8K (or "Super Hi-Vision") LCD television, and its monstrous 85-inch span is only matched by its price tag: an unprecedented $130,000
That's the highest price we've seen for a commercial display since Samsung's 105-inch curved LCD last year.
But you aren't just getting an 85-inch screen for that price. The TV's 8K resolution (7,680 x 4,320 pixels) delivers sixteen times as many pixels as Full HD/1080p, and four times that of 4K. With the world just starting to come around to 4K resolution, picking up 8K now is only for the earliest of early adopters.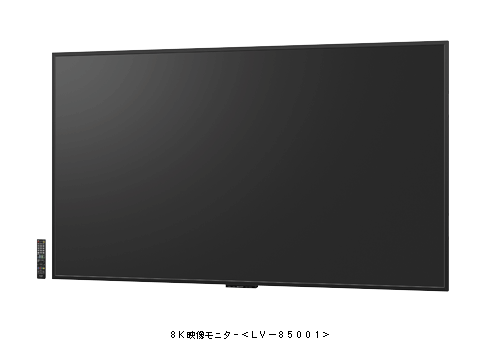 Sharp confirmed that the 8K LCD—dubbed the Sharp LV-85001—complies with standards for High Dynamic Range (HDR), and uses the same high-quality IGZO (indium gallium zinc oxide) panel previously found in some of the company's pricier computer monitors.
Judging from the press release, the TV is meant more for business than home use—not a huge surprise. Most people would only pay this much for a TV if it also came with a house to put it in.
But it's unlikely we'll ever see this big boy stateside, either way. While Japan's CE industry has been pushing for 8K video and 8K broadcast for the last few years, the US is in no hurry to upgrade. Not when most of our cable broadcasts aren't even in full 1080p.
What's more, Sharp's US TV business was recently acquired by Chinese manufacturer Hisense for $24M, and it's unlikely such a specialized product will be carried over to the US market.
The businesses and consumers with deep enough pockets will be able to buy the $130,000 TV starting on October 30th. If you're in the area you can also check it out at Sharp's booth during CEATEC Japan on October 7th.
Related Video