Televisions
Sneak Peek: LG's 55EA9800
A close encounter with the company's new curved OLED TV
Credit:
An Afternoon With LG
Last week, LG made big headlines with the announcement of a 55-inch, $14,999 OLED TV. With such new technology, such King-sized price tags, and such peculiar, curved designs, these TVs are the talk of the town.
That's why early this morning, a colleague and I flew out to Chicago to get a firsthand look at one of these machines. We zipped to the airport, worried security agents with our odd luggage, and finally came face-to-face with the 55EA9800. The 55-inch TV easily caught our attention with its design alone; a gentle, curved contour leads the whole schema, and a clear, crystalline stand supports the waify panel from below.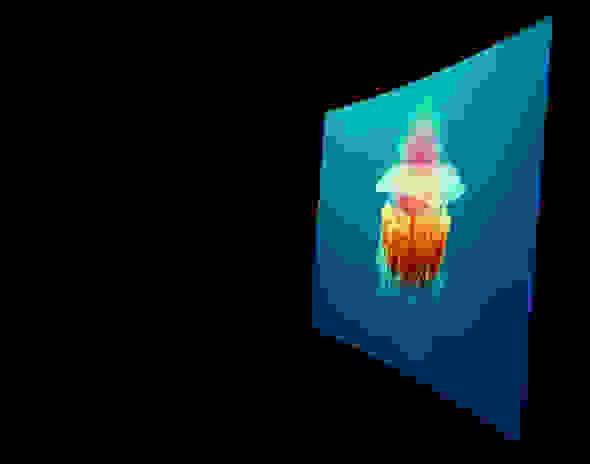 Concluding that the TV looked very hip indeed, we proceeded to more serious business. We snapped stacks of photos and ran more than a few tests. First, we discovered a massive, plasma-level contrast ratio, enough to almost eliminate the discrepancy between 2D and 3D. This TV gets dark. So dark, in fact, that it may strike Panasonic's ZT60 from its proud, shadowy throne.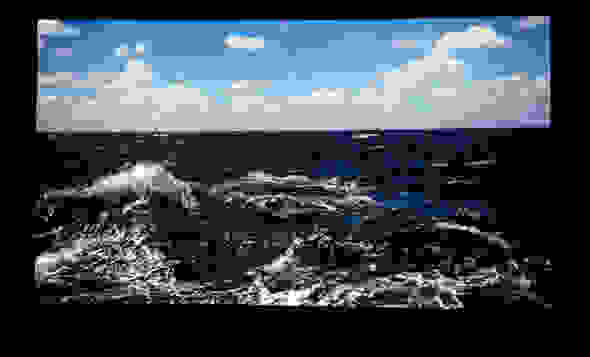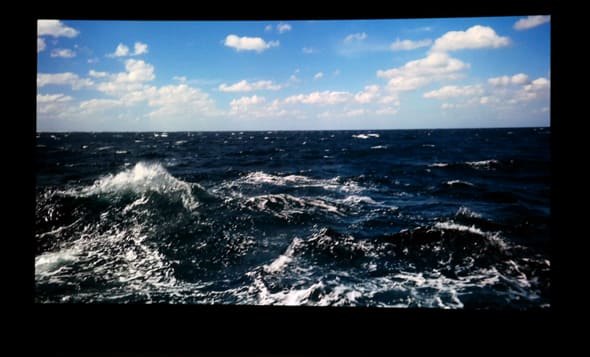 Next, we tested out the TV's colorimetry and found more exciting results: The EA9800 can produce colors roughly 20% more saturated than the HDTV standard—talk about color that pops. The gamut below illustrates LG's unique engineering: Red—and especially green—are now closer than ever before to capturing the intensity of real-life colors.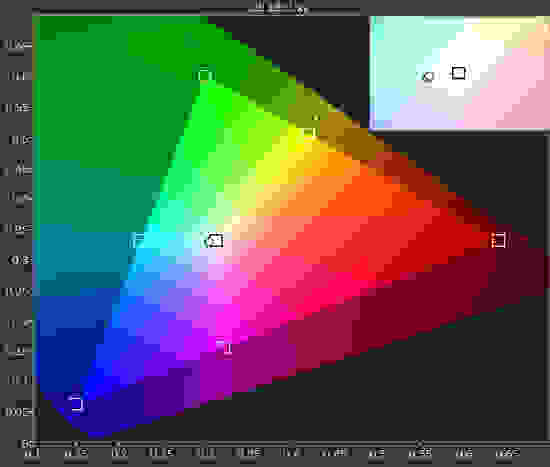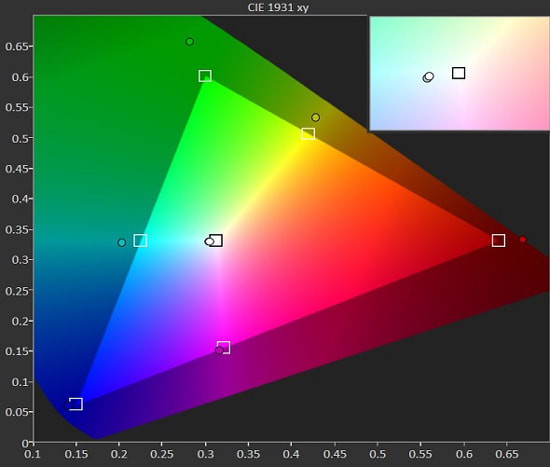 To learn more about this wallet-emptying television, look for the full review tomorrow.